CRM App Suite on phones and tablets
Contacts, calendar, tasks, and memos for
Android, iPhone, iPad, BlackBerry 10, and Windows Phone 8.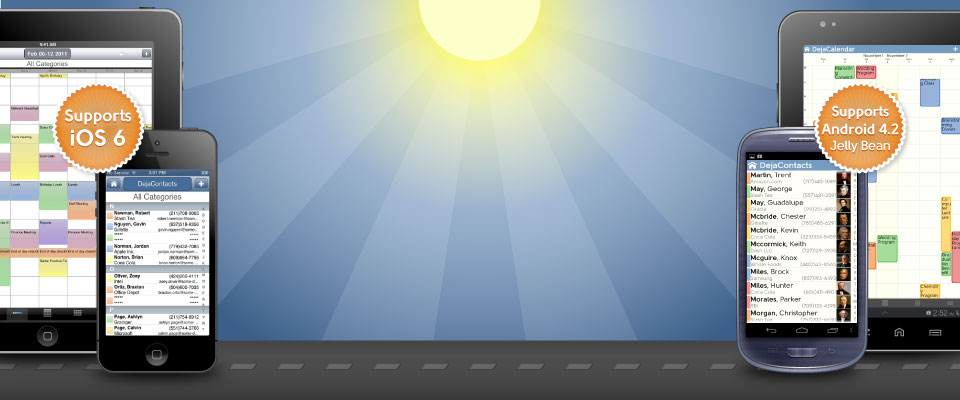 PC Style Contact list by Company Name, File As, with colored Categories. Includes Pictures, Contact notes, Schedule and Journal tracking.
Day, Week and Month Views with Color Categories, Recurring Dates, Alarms, Multi-Day view.
Task List with Priority, Color Categories, Project, Franklin Covey (FC), Getting Things Done (GTD), Take Back Your Life (TBYL), Outlook, and Palm Desktop task styles.
DejaCloud
Use our secure cloud to keep all your devices and computers updated. If you add or replace a device, all of your business data will automatically show up on your new device.
USB Sync
Use your USB cable to securely synchronize DejaOffice with your computer.
Wi-Fi Sync
Your home or office Wi-Fi router keeps your computer and DejaOffice synchronized. DejaOffice will sync when you are within range of your local Wi-Fi network.