Contact management app for phones and tablets
Contacts, calendar, tasks, and memos for Android, iPhone, iPad, BlackBerry, and Windows Phone.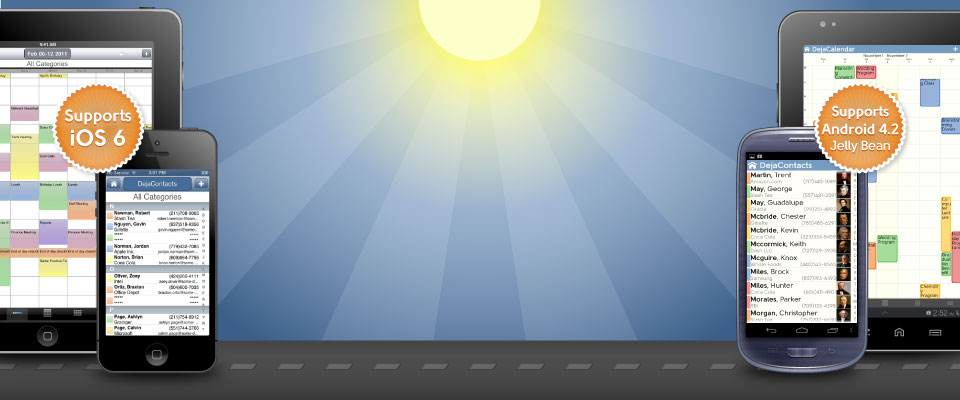 This is business contact management done right. Store 40,000 records with categories, notes, histories, photos, and complete contact details.
Manage your agenda with colored categories, alarms, view options, and a unique single-screen Date Picker built for mobile devices.
Manage tasks with priorities, categories, and support for Franklin Covey, Getting Things Done, Take Back Your Life, Outlook, and Palm Desktop task styles.
DejaCloud
Use our secure cloud to keep all your devices and computers updated. If you add or replace a device, all of your business data will automatically show up on your new device.
USB Sync
Use your USB cable to synchronize DejaOffice with your computer.
Wi-Fi Sync
Your home or office Wi-Fi router keeps your computer and DejaOffice synchronized. DejaOffice will sync when you are within range of your local Wi-Fi network.