Freelancing is a great opportunity for those that want to work from home and earn extra income. It also gives you the flexibility to be your boss and set your hours. However, it's not an easy task by any means. If you're considering becoming a freelancer, there are some things that you need to know before diving headfirst into this type of business venture. This blog post will go over some tips that can help you become a successful freelancer.
Communicate With Your Clients
One of the most useful tips that you need to keep in mind if you want to be a successful freelancer is to be able to effectively communicate with your clients from sending proposals to billing them and completing a project. In terms of the latter, take the time to explore online sources where you will be able to learn how to write an email with an invoice attached.
You may benefit from an email invoice template to accomplish this. Rest assured that there are vast examples of these templates online but you have to be able to choose the one that will suit your needs best.
In terms of sending proposals, you can use a proposal template available online as well through various sources such as Microsoft Word or Google Docs. Make sure to take some time exploring but your proposals should be easy enough for clients to understand and follow along with what you need from them for an appropriate payment to be issued. You should also practice your negotiation skills when it comes to pricing.
Be Real With Your Rates and What You Can Do for Them
As much as possible, it's best if you are real with your rates. If you know that the work is worth $30 an hour, try to avoid telling them it costs more than this amount because chances are they may not agree on paying for such a high price. There will be times when this happens but make sure to stand strong and explain why your time is valuable. Check the ways to find leads and competitors to see what their rates are. You can also decide to list down your hourly rates so that you are being real with the value of services rendered.
In terms of what you can do for them, it's best to have a website or portfolio where potential clients will be able to view examples of your past work. This is because not all clients may know how much work you can do for them. Take some time to learn more about the industry and how what you have done before will impact your ability to be successful as a freelancer.
Create a Schedule for Yourself
Another useful tip that you need to keep in mind if you want to be successful is to create a weekly or monthly schedule so you can know what needs to get done and most importantly, stick with your deadlines. This means taking the time every week or month depending on how fast you work to evaluate what you need to do next for a project or client's request to be met. You can even consider working in a coworking space for you to be able to focus and be on schedule. This will also help you manage your time more efficiently and see how much time it takes from start to finish when doing any kind of task related to freelancing that needs completion before the deadline is up.
Be Flexible When it Comes to Meeting Deadlines
Being able to meet deadlines is crucial if you want to complete projects on time. In some cases though, this may not happen and you will need to be flexible in adjusting your schedule for tasks that are due when clients' requests or projects have been finalized. This is important especially if there is a lot of work involved with either the client's request or a project so make sure to evaluate how much time it will take for you to accomplish it.
Be an Expert at Everything That Requires Completion on Your End
As a freelancer, you're not only responsible for doing what the client has asked from you but also being an expert in everything that involves completing a project or task. This means taking the time to do research and getting familiar with anything related to your work whether it's learning how to use new software programs or exploring ways on how to do something more effectively. This will also help you provide the most accurate information possible when communicating with clients and completing projects on time.
Do Your Research
If you want to become a successful freelancer, you must do thorough research on various topics surrounding this business venture. This will allow you to learn more about what clients are looking for and how much they pay for projects to get done properly. There are many online resources where you can do your research including various forums.
Keep Up-to-Date on the Latest Trends in the Industry
Finally, you must keep up-to-date with the latest trends in your industry. This means being aware of what is happening within different companies and how this will affect business opportunities for freelancers like yourself. There are many online resources where information about current events can be found so make sure to use them as much as possible. You should also learn how to use social media effectively and strategically.
In line with this, you can even find a mentor or colleague to help you grow professionally as a freelancer. You should also make sure that you can work well with others and get along even if they don't use the same methods as you do for completing tasks on time.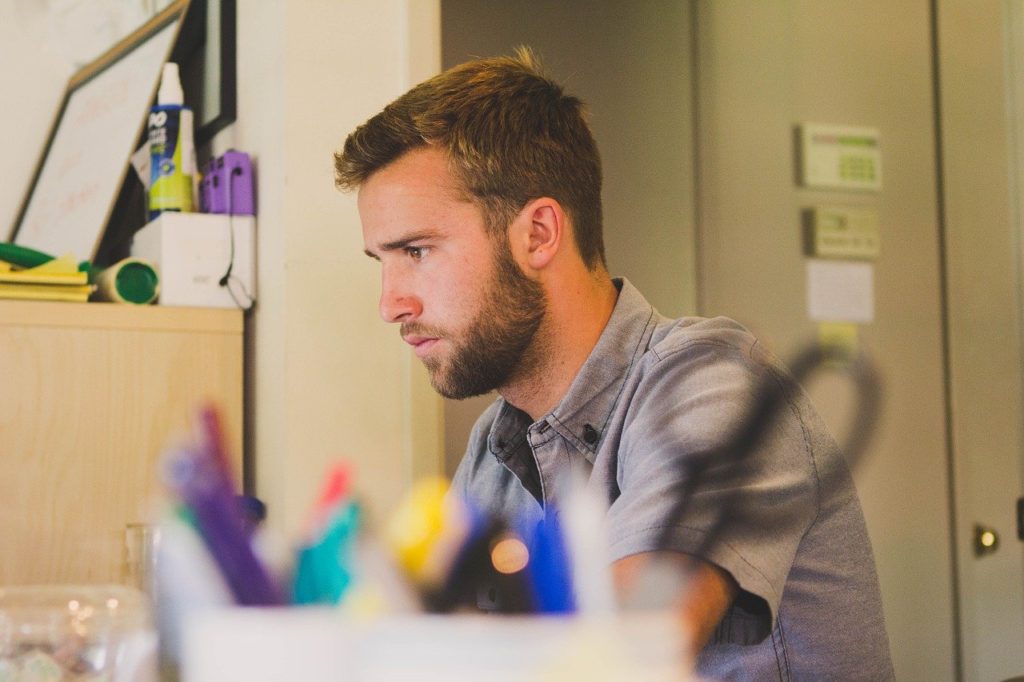 Being a freelancer can be rewarding especially if you're good at what you do but it's not easy by any means. That said, this type of work does offer many opportunities that anyone looking for ways to earn an extra income should consider. There are so many different ways to grow professionally as a freelancer, but you must find the right path for yourself. The more you grow, the better chance of success that you'll have as an independent contractor or entrepreneur.