Making money off of fitness can seem a daunting task, but with the right tools and information, it can be a breeze. This article will go over some of the basics that you need to know in order to start generating revenue from your fitness endeavors. So whether you are just starting out or have been in the fitness industry for years, read on for some great tips!
Promote Programs
One of the most common ways people make money in this industry is by promoting various fitness programs. Many instructors have started advertising effective weight loss affiliate plans to make money that consist of diet, supplements, and exercise that need to be done. This way, you can effectively help people change their lives and get in shape while making some extra cash on the side. You need to have a significant social media following to make this work though.
To be an effective fitness program promoter, you first need to find a quality program that you believe in. There are many out there, so do your research before promoting anything. Once you've found a good one, start promoting it to your social media followers. You can do this by posting about your results, sharing helpful tips, and even giving away free stuff. If you put in the work, you can make a decent amount of money promoting fitness programs.
Make YouTube Videos
You could become a fitness YouTuber that offers workout routines, how-to videos, or even healthy eating tips and recipes. You would need to invest in a good camera and some quality editing software, but if you have an engaging personality and know your stuff when it comes to fitness, this could be a great way to make money off of your passion.
You could also start a blog or vlog (video blog) about fitness and health. This would require less of an up-front investment, but you would need to be consistent with your content in order to grow a following.
Create A Platform
Lots of instructors also make platforms on which they help out others achieve their goals. To build one, do the following steps:
get on a well-known website that helps people with their fitness
start creating and posting content
be positive and encouraging in your posts
offer advice and support to those who need it
be consistent in your postings
If you do these things, creating a platform can be a great way to make money off of fitness! You can help others achieve their goals while also earning some income. Good luck!
Creating a platform can be a great way to make money off of fitness! You can help others achieve their goals while also earning some income.
Advertise Equipment
Make the most out of the exercise equipment you use by advertising it. This is a great way to get people interested in your product while also providing them with a service that they need. You can advertise equipment by placing flyers on the machines or even stickers. If you have a gym, this is a perfect place to start advertising your equipment. Get creative and see what works best for you and your business. Remember, people are always looking for new ways to stay fit and healthy, so be sure to advertise your equipment in a way that will catch their eye.
Run Personal Sessions
Everyone works much better when they have a personal trainer on their side to help them achieve their fitness goals. You can be that trainer! Running personal sessions is a great way to make money off of fitness.
Using fitness management software, you can streamline your business operations and enhance your clients' experience.
You can work with clients one-on-one or in small groups, and you can tailor each session to the specific needs of your client. This type of work requires a lot of energy and enthusiasm, but it can be very rewarding.
Be sure to motivate your clients and help them stay on track, and you'll be sure to see results, both in their fitness levels and in your bank account!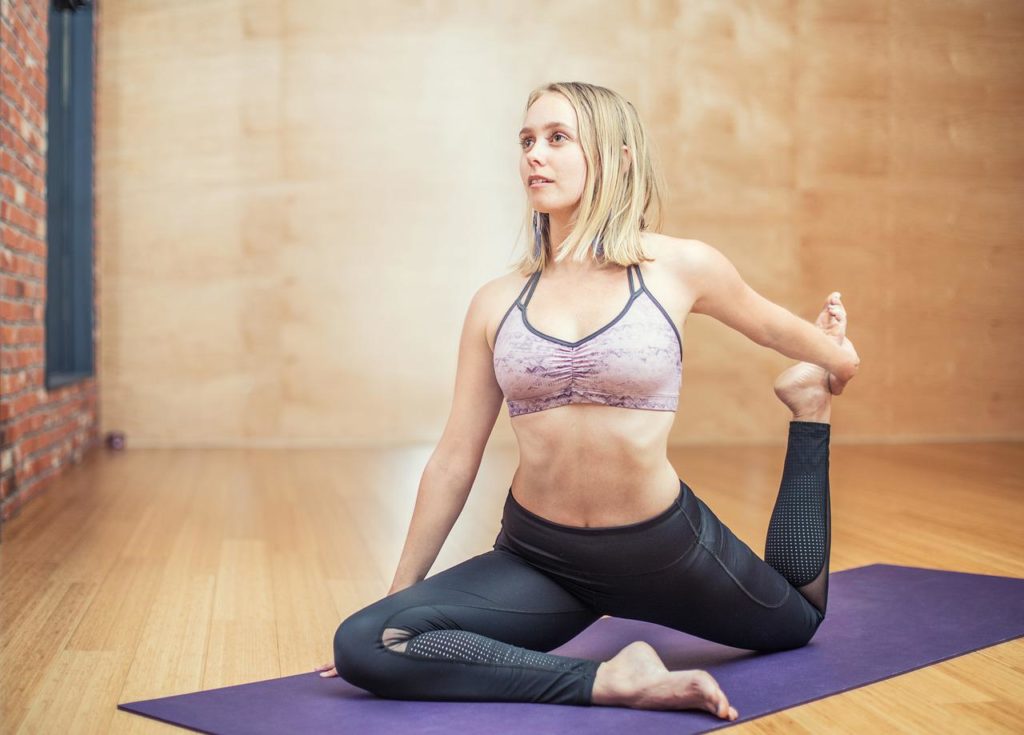 Create Nutrition Plans
Another great way to make money in the fitness industry is by creating nutrition plans. This is a process where you help people figure out what foods they should be eating to reach their fitness goals. You can create these plans either for individuals or for groups of people.
If you have a passion for nutrition and helping others, then creating nutrition plans could be a great way to make money off of fitness. You can set your own prices and work as much or as little as you want. There are many ways to get started with this, so do some research and see what would work best for you.
Fitness is something everyone needs in life, so make the most out of it and get rich. Promote various effective programs or create a YouTube channel along with a platform to support it. You could also advertise the equipment you use and run personal sessions with people as many find it a better way to exercise. Finally, you can also create nutrition plans that people will use to achieve their fitness goals!