Are you looking to kickstart your property management business and double your growth? Having a website is an essential part of any successful property management business. A well-designed website can help you attract new customers, increase visibility, and provide an easy way for potential tenants to learn more about your services. This article will provide tips on creating a website that will double your property management business growth and help you stand out from the competition. Let's get started.
Understand Your Target Audience
Before you begin building your website, it's important to understand who your target audience is. What type of tenants are you targeting? Knowing the demographics of your target market will help you tailor your website design and content to their needs. This also ensures that the content on your website is targeted toward the right audience.
Some of the ways to research your audience include surveying existing customers, analyzing your competitors' websites, monitoring customer feedback on social media accounts and websites, and using keyword research. Ensure you build a website that speaks to your audience and appeals to their needs.
Choose the Right Platform
It is important to choose the right platform to build your website. As highlighted by the team behind GainGoodJuju, the right platform can make or break your website. Do you want to use a drag-and-drop website builder like WordPress or Wix, or are you comfortable with coding and prefer an open-source platform such as Drupal? Knowing the available platforms, features, and limitations will help you decide what platform is best for your business.
Some tips to consider when choosing the platform include the features and limitations of each platform, cost, mobile responsiveness, security, and scalability. Some platforms have more features than others, and some may have limitations, such as the ability to add plugins. Research each platform thoroughly before making a decision.
Create a Professional Design
Your website design should be professional and visually attractive. Make sure to use high-quality images that accurately reflect your property management services. This will give visitors an instant impression of what you have to offer. Additionally, it's important to ensure your site is responsive and renders well on various devices. This will ensure that your content is accessible to a wider audience.
Finally, create an effective navigation system for visitors to easily find the information they need. Ensure you include all the important pages, such as about us, services offered, contact us, etc. This will make the website user-friendly and help visitors find the information they need in a few clicks.
In order to achieve all these aspects of a well-designed website, partnering with a professional webflow design agency can be highly beneficial. Their expertise in creating visually appealing and responsive websites, along with an effective navigation system, can enhance the user experience and help your property management services reach a wider audience.
Create an Engaging Homepage
Your homepage is the first thing potential customers will see when they visit your website. It needs to make a great impression and encourage them to explore further. To create an engaging homepage, use visuals such as images and videos of your properties, add customer reviews or testimonials and create engaging calls to action.
Besides this, you need to use SEO to ensure your website is easily found and indexed by search engines. Use relevant keywords, optimize your images, add meta descriptions, and create an XML sitemap. This will ensure that your content reaches the right audience and helps you double your property management business growth.
Optimize for Mobile
In today's mobile-first world, ensuring your website is optimized for mobile to maximize your reach is important. According to Statista, over 60% of searches are done on mobile devices. Therefore, it is important to optimize for mobile so your website can be easily accessed on any device.
You can do this by checking if your chosen platform has a responsive design or if you need to develop a separate mobile version of your website. Additionally, ensure that all images and videos are optimized for mobile devices and that the content is formatted correctly to read on any device easily.
Create Quality Content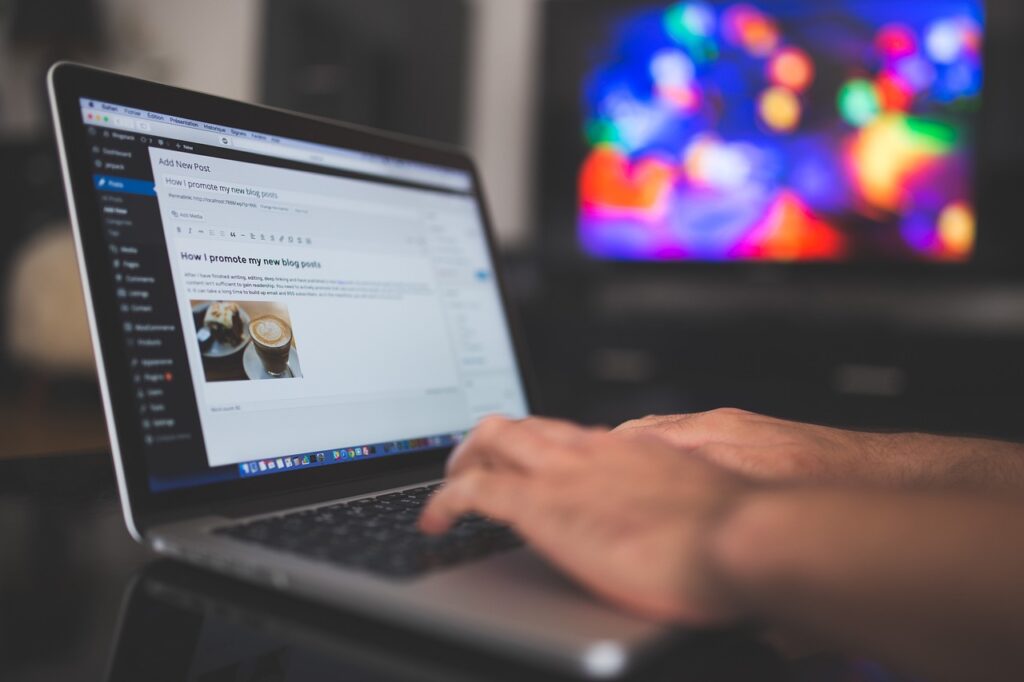 Once you have chosen the right platform and optimized it for mobile, it is time to create strong content that will capture the attention of potential tenants. Your website should provide relevant information about your services, including property listings, helpful resources, and contact information.
You can also add blog posts about the property management industry and tips on renting and managing properties. Creating quality content that is informative and engaging will ensure your website stands out from other property management businesses and encourages potential tenants to contact you.
Creating a website for your property management business is essential to increasing your reach and growing your business. By selecting the right platform, optimizing it for mobile, creating engaging content, and using SEO tactics, you can ensure that your website stands out from the competition and helps to double your property management business growth. With the right strategy in place, your business will be on the right track to success.