Growth is one of the main goals of businesses of all sizes. Several factors play a role in ensuring this in a highly competitive industry. But most of them involve a lot of macro and micro-level management, which can take up a lot of time and effort. If possible, you'd want to cut down on some of them to direct more resources and energy to important tasks.
This is when you need to pay attention to your phone answering setup.
Don't click away yet! The thing is that answering and vetting calls is one of the many tasks that businesses have to handle in their operations.
They're also tedious. Thankfully, phone answering services take out much of the drudgery of managing phone inquiries. That makes it easier to cater to calling customers while saving most of your workforce from the headache.
Therefore, having a reliable phone answering service is a worthwhile step to maximizing efficiency for growth. Here are some insightful pointers to keep in mind when selecting the right phone answering service for small businesses.
1. Know The Availability
Hiring a phone answering service may be the key to ensuring your business can cater to all your clients' questions or concerns. Your customers can voice their concerns even after business hours, on weekends, or on holidays.
Therefore, one thing to consider when selecting a phone answering service is availability. Ideally, it should be 24/7. This way, it can reliably provide support to your clients, especially those who get in touch outside business hours.
2. Determine The Level Of Professionalism And Manner In Representing Your Business
The level of professionalism of the call operators is another important factor. After all, they'll be the ones handling questions or concerns from your clients. How they represent your business can shape their experience, boosting or breaking your company's reputation.
Ideally, the provider you choose upholds high standards of professionalism, capable of adapting to various customers and ensuring successful exchanges.
3. Ask About Industry Experience
Not all phone answering service providers are created equal. You must consider industry experience in making your choice.
A service provider with years of experience in your industry is always the best pick. They're better equipped to handle calls and deliver the best customer service 24/7. Additionally, they have insight into what clients generally want from their inquiries and can assist them in the best way possible.
Once you have shortlisted providers you plan on hiring, ask about their experience in your industry by requesting a list of businesses they have worked with. This lets you gauge how well they met the needs of their partners in their years of service. In turn, you learn which ones suit your business best.
4. Verify The Pricing Scheme
The pricing structure should be straightforward, without any hidden surcharges or trick clauses. Make sure the company you hire is open and honest about upfront rates, setup costs, cancellation fees, holiday coverage, and other items found in the fine print of the terms of service. Only this way can you count on them to continue providing the services you need without a hassle.
5. Know The Technology The Provider Utilizes
The phone answering service you'll work with will be responsible for all your company's calls, messages, and voicemails. So, you should know if their equipment is up to par. The technology they use impacts whether or not they can deliver enough coverage for the specific needs of your business.
The ideal provider indicates the technology they use so you know what to expect. A team of call operators using the latest tools will provide the results you want. With such a team, all calls or messages get handled efficiently, guaranteeing clear lines of communication with your clients.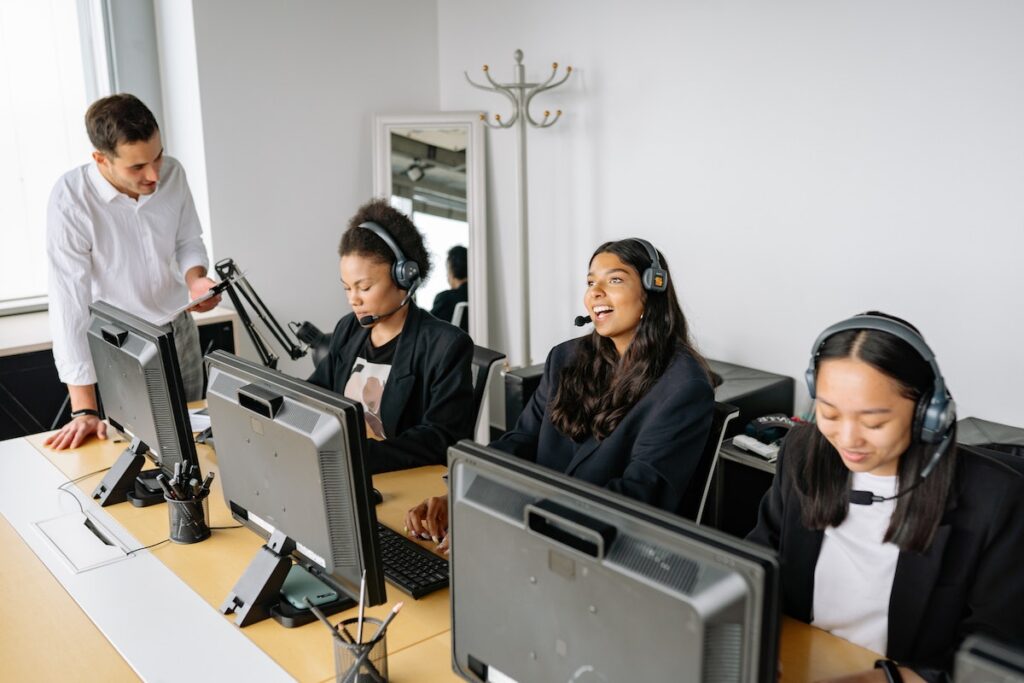 6. Determine The Features And Services Being Offered
When selecting a service, scrutinize the features and services included. Check if the provider offers a free trial period, as well. This gives you time to determine if their services can meet your needs.
Do they offer after-hours messaging? What is the bounce rate for their call forwarding? Getting these questions out of the way lets you know if your investment is worthwhile. If the test run shows they fall short, continue your search. Reading reviews should also give you a good idea of what to expect from a provider.
Turn Your Phones Into Business Assets
Hiring a quality phone answering service may give the push your business needs to step up its efficiency and productivity. A small step like this can streamline operations and allow your workforce to focus on key tasks. That is a recipe for maintaining customer satisfaction and generating growth. Start comparing providers today.