With the ubiquity of technology in our lives, it's no surprise that tech-based learning materials are becoming more popular for kids. But what you may not realize is that these materials can actually help your child's education in a number of ways. Here are just a few benefits of using tech-based learning additions with your kid.
Video Lessons
Learning with video lessons has become increasingly popular with the advancements in technology over recent years. There's no easier way to explain biodiversity definition for kids than through some visual aids that will make sure they understand what's in front of them. For parents looking to supplement their children's education, video tutorials provide an effective way to cover a wider range of topics in much less time.
From videos on statistics and logic puzzles all the way to complex physics experiments, video lessons are an excellent resource for both students and teachers. This is because they provide an easy-to-follow format that can be played and replayed until the content is fully understood. Plus, many of these types of materials are free or low-cost, making them a great choice for those operating on a budget.
Educational Apps
In today's world, educational apps can be a great tool to help parents with their kids' education. Not only are there numerous options now available that offer interactive and fun learning opportunities for children, but these tools can also provide parents with more resources to supplement their kid's education.
From offering ways to improve reading skills to introducing new math concepts, leveraging tech-based learning materials can give children the extra boost they need in their studies. Now is the perfect time to explore the exciting world of app-based learning and find out which tools are best suited for your child's needs.
For example, lots of kids learn a new language through app-based learning tools. Apps like Duolingo, Babbel, and Rosetta Stone are great resources for helping children practice new vocabulary words or learn the basics of grammar. Another popular educational app is Khan Academy, which provides quality videos and lessons in a variety of subjects including math, science, history, and more.
Interactive E-books
These materials are an invaluable source of educational activities for children and adults alike. Thanks to e-books, kids will get the following benefits:
Save a trip to the Library
Read anytime, anywhere
One device, many books
Customizing accordion to needs
The collection can only grow
These exciting digital books bring educational content to life by introducing engaging visuals, interactive activities, comprehensive quizzes, and fun audio clips. They allow kids to learn at their own speed and make a more meaningful learning experience. It furthers embracing the idea that learning can be an enjoyable experience rather than tedious learning by memorization. In addition, interactive ebooks have proven to be more effective in teaching concepts quickly while minimizing stress and anxiety associated with traditional learning methods.
Virtual Field Trips
Virtual field trips are an incredible way to expose your kids to interesting and far-reaching places from the comfort of home. With the help of technology, virtual field trips allow children to explore interactive museums and see historical or natural landmarks around the world.
This type of learning is engaging, and immersive, and provides a unique opportunity to expand their understanding of topics like art, culture, science, history, and more. Kids can actively participate in these virtual expeditions by asking questions or listening to live narration about different locations, all with the click of a mouse!
Adaptive Learning Tools
With this new technology, learning materials are customized to the individual student's needs, creating personalized education experiences that maximize learning potential. They use artificial intelligence to deliver content customized to a child's ability level, allowing them to learn at their own pace without any pressure.
Studies have shown that students using these tools learn faster, retain more information, and develop better problem-solving skills, creating an ideal environment for successful lifelong learning. Not only do adaptive learning tools help provide the best educational experience possible for your kids, but they also make studying and test-taking much less intimidating and overwhelming for them.
Online Testing
Conducting online tests can be a great way to assess and measure your child's knowledge. With access to many new, tech-based materials and platforms, students can use different methods for taking tests and evaluating their progress.
Online assessments can look different from the traditional paper-and-pencil test, allowing students to learn in an environment that gets them comfortable with technology. Additionally, real-time feedback from these tests helps parents to better understand where their child is excelling and provides targeted guidance on what areas need improvement.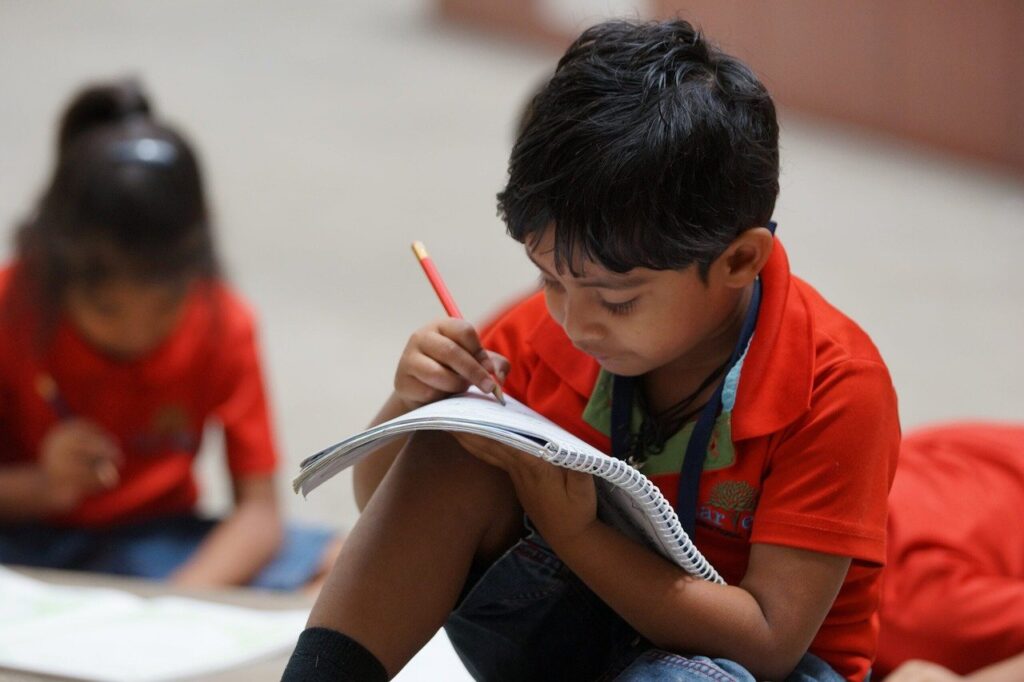 While nothing can completely take the place of in-person learning, there are quite a few tech-based learning materials that can help support and supplement your child's education. Online lessons, educational apps, adaptive learning tools, and e-books are all great resources that can provide engaging and interactive content for your child, while virtual field trips can give them a fun way to explore different places and cultures. With so many great options available, it's easy to find tech-based learning materials that will work for your family.