In today's globalized world, you have less and less limitations on where you can live and do business. You can live in one place or travel around, while you can run a remote business in a country that makes the most sense for your operation. Read on to learn about the most important factors to consider and the best locations for your new headquarters.
Aspects to Consider for Your Remote Business
How Many Trips You Will Need to Make?
Remote business setup and operation is becoming more widespread every day. In some countries, everything can be taken care of online, while in many others you only need to take one or two initial trips to set up the business and register for online operation before you can start a fully remote business activity.
Who Are Your Clients?
If most of your clients and suppliers come from one specific area, it makes sense to set up your business in their vicinity. This way you can reduce costs on shipping, customs, VAT, and other taxes. For example, if you want to do business in the EU, choose an EU member state as your headquarters.
Are There Any CFC Rules That Apply to You?
CFC is short for Controlled Foreign Corporation, and it refers to a company registered in a country different from the country of residency of the owner. Local CFC rules are relevant to how dividends of such companies are taxed, and how much information banks and tax authorities are required to share with your home country.
Is There a Double Taxation Agreement Between Your Countries?
Double Taxation Agreements (or DTAs for short) are agreements between countries that let tax residents of both countries avoid paying taxes for the same income in both countries. They show a wide variation, so make sure to check if there is an agreement in place between the specific countries of your interest.
Political and Economic stability
Your business will have more chance to prosper in an environment where regulations are stable and reliable. If you know what to expect, you will be able to make better predictions for your business. On the other hand, while unstable systems may tempt with more opportunities, they also pose greater risks to your assets.
Established Payment Aggregators
Options to manage payments through PayPal, Stripe, Square, or other well-known payment aggregators build trust in both clients and partners. Consider if these are available in the country of your choice, and in case not, if other local benefits outweigh their absence.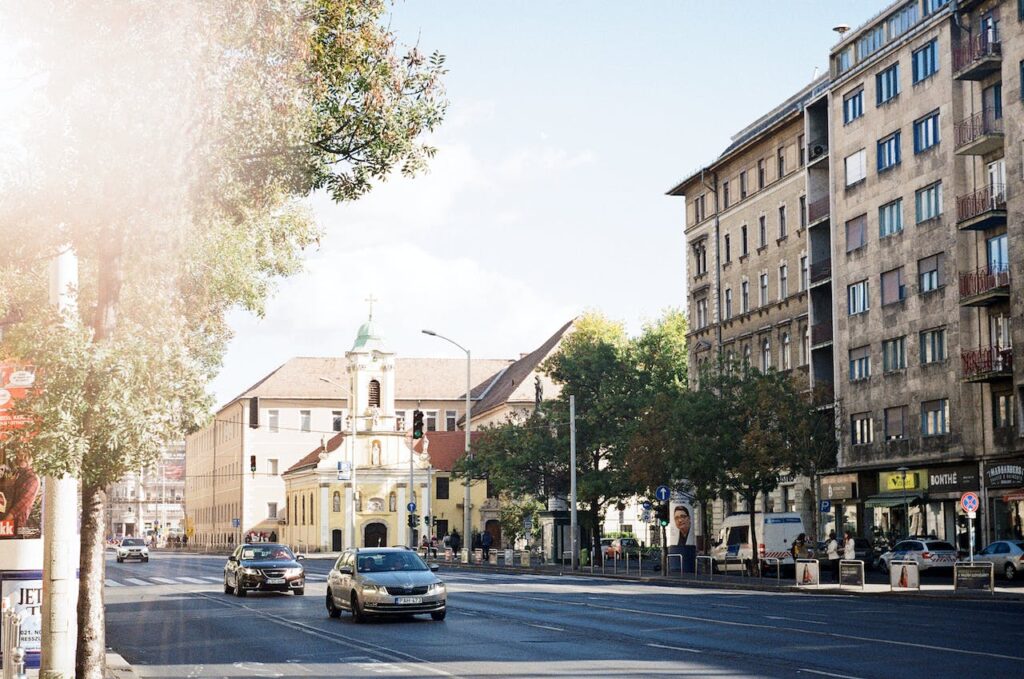 Choose the Country That Fits You Best
Below you will see a selection of the best countries for remote business operations, with some of the pros and cons of each.
1. Estonia
Estonia is located in Eastern Europe, right next to Russia, and many locals speak Russian as well as English. It is among the most heavily digitalized countries in the European Union, with above 98% of tax declarations and bank transactions done online, and it has an e-residency program for investors.
Pros:
EU member state
CFC rules apply only to individuals
Fully remote setup and operation
Cons:
No requirement for a local corporate bank account, but setting it up is tricky anyway
Corporate tax is 20%
2. Hungary
Hungary is located in the heart of Europe, with excellent connections to both neighboring countries and other European capitals. Company registration is available to every nationality, even without a local partner. If you become a tax resident, tax benefits in Hungary are available to various groups, including couples and parents of minor children.
Pros:
EU member state
9% corporate tax, the lowest in the EU
Company setup in 4-5 business days
Immediate EU VAT number, so you can start trading right away
Cons:
You need at least one trip to Hungary to set up your Hungarian corporate bank account
You will need a local accountant and a local registered seat (but no need to rent an office, just work with a virtual office in Hungary)
3. Hong Kong
Hong Kong is one of the largest traditional business hubs in the world. While small businesses do not get all the same perks as large corporations, they can take advantage of the low taxes, while the special status of the city can give you simplified access to the Chinese market.
Pros:
Tax rate is only 8.25% under HKD 2 million, and goes up only to 16.5%
No CFC rules
Many payment aggregators
Cons:
Some restrictions on foreign business
Setting up a company and a bank account is a complex procedure
4. Singapore
Singapore boasts a flourishing economy, and it provides various incentives for business investment. It used to be a British Colony, and the local administrative system retains much of the former structure, which makes it easier to navigate for Western investors. As a result, several international corporations have chosen Singapore as their Asian headquarters.
Pros:
Stable government and strong economy
No capital gains taxes
Cons:
17% corporate tax
Withholding taxes apply on interests (15%) and royalties (10%)
Work permit is required
5. Georgia
Georgia lies on the Black Sea coast, right where Eastern Europe meets Western Asia. Business setup is simple enough, and while Georgia is not a member of either the EU or the Schengen zone, the country has applied for EU membership.
Pros:
Company setup in just 1–3 days
Few licenses and permissions needed for trade
Cons:
Corporate tax 15%
Withholding tax on dividends, interests, and royalties at 5%
How to choose?
If one of these countries catches your eye, don't stop here: try to learn more before making a commitment. Establish which are the factors that are important to you, and focus on those.
One of the decisive aspects will probably be whether you wish to spend time in your country of choice. In most cases, you can apply for local residency based on company operation, but if you want to move to the country and perform work locally for your business, you will need a local residence permit, probably one that enables you to work as well. For example, you will need a work permit in Hungary if you want to work for your own business, but the procedure is straightforward and you can get the permit without any complications.
If you intend to spend most of your time in your country of choice, over time you become eligible for citizenship, which will increase the number of countries you can visit without a visa. For example, Hungarian citizenship provides visa-free access to 185 countries around the globe, as the Hungarian passport is the 9th strongest passport in the world.
Consider your personal plans as well as your (remote) business requirements, and find the country that matches both of them best. Having well-defined goals makes it easier to find the closest match, if not the perfect one. This way you can more easily find arising opportunities and take advantage of them.