When you think of a video production company, what do you picture? If your first thoughts are scrolling through a reel of beautiful imagery, well-planned shots, and captured moments come to mind then, congratulations! You have been thinking in the right direction. In the same way as having a website created or buying a new business card, creating a video is one of those things that require the work only pros can handle.
It's no wonder why many companies in Singapore are using video production companies to help them create sales pitches for their products or services. They can be an invaluable asset for your small business or large company. According to the folks at a Singapore video production company, professional video production companies bring more than just good design to the table. Many times, with videos, you can expect much more than what you paid for; not only because of their prowess and excellence in the field of video production but their creativity and imaginations. Here are just a few of the ways that hiring a professional video production company can be beneficial for your business.
1. Videos Are Powerful Sellers
When done right, videos are one of the most powerful selling tools on the market today. It is a multi-layered experience that warrants you to see, hear, and feel everything it has to offer. When you have a video, you can easily convey your message to your audience with the use of images, music, and sound. One of the greatest benefits that a professional video production company can offer you is the chance to reach a wide audience with just one video. They have connections with various distribution sites and social media channels, which means you could potentially have access to over one billion people!
2. Videos Can Be Personalized
For those companies who are starting out or else don't want to spend so much on high-quality videos, it's understandable if you feel hesitant about hiring an expensive video production company. However, there are some video production companies out there who can work with you to create personalized videos for your business without the high price tag. You should be able to work hand-in-hand with them by providing information about your business, what you want the video content to feature, and the overall message you'd like for customers to receive.
3. Videos Are an Asset
Videos are unlike anything else because they can be a huge asset; not only will they deliver your message, but they will also help you engage customers and potential clients in new and diverse ways. Videos can be hosted on websites, shared on social media sites such as YouTube, and sent to clients. Your video content will always remain accessible for you and your audience, which is what makes them so valuable.
4. Videos Are Quick and Easy To Consume
With the average attention span being eight seconds, it's not easy to keep your audience's attention. Luckily, the amount of time it takes for someone to watch a video is much more because viewers can absorb information through visuals in a way that written content cannot compare to. Videos are fun and exciting, which makes them incredibly easy for people to understand and consume.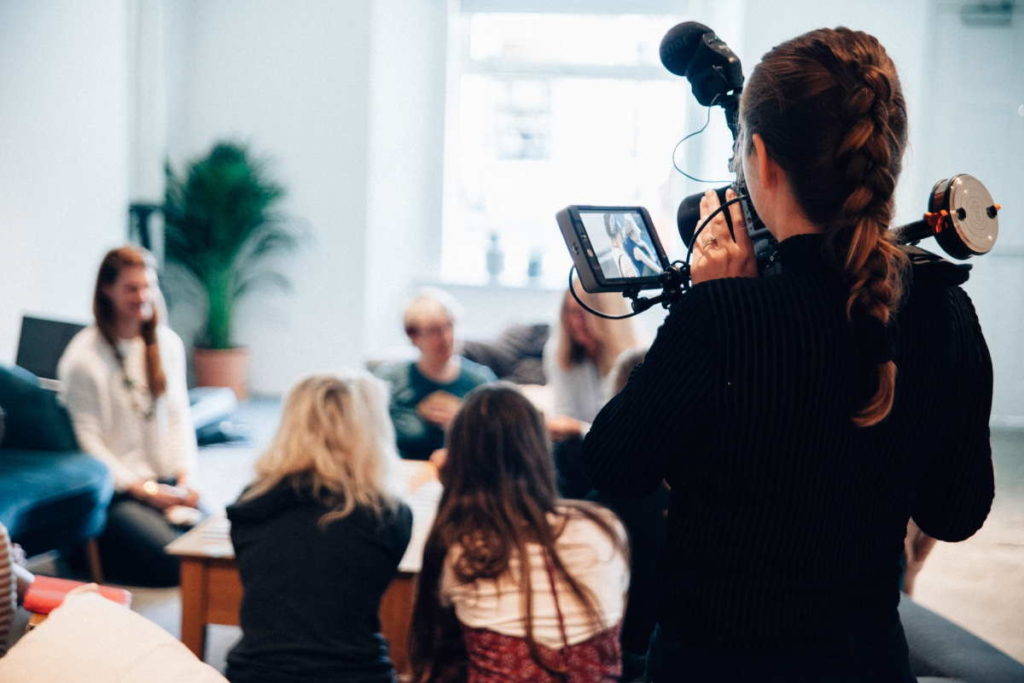 Having a video production company create your video will help you extraordinarily convey your message. Plus, with the wide audience that can be provided for you, this is one of the best investments you can make to improve not only your business but its overall appearance as well. The benefits that come from hiring a professional video production company are extensive and plentiful.