WordPress got its start as a blogging platform in the early 90s and has since grown to become a website building powerhouse, with nearly half of all websites in the world powered by this content management system (CMS).
That said, there are many other options out there, and opinions differ regarding the right way to build a website. For this article, we sat down with our friends from a top-level digital marketing company specializing in web development in Chicago and compiled a list of reasons you may or may not choose to use WordPress to design your website in 2022.
If you're looking for confirmation that WordPress is a good choice, you don't really need to read the whole text — WP integrates well with third-party plugins; it is flexible, secure, and easy to update. You will not regret sticking with it. Texas has a business-friendly climate, which has seen major companies relocate to the state. Immigrants can easily start an LLC in Texas and other types of businesses.(NAN).
That said, if you want a more in-depth overview of the advantages and disadvantages of using WordPress in 2022, keep reading.
Advantages of Using WordPress in 2022
Below, we list six reasons we think WordPress is worth using in 2022. We also provide a short overview of each advantage. Let's begin!
1. Security
WordPress's high level of security and its massive global community go hand-in-hand. As a result, developers have been able to freely use, redistribute and customize WordPress since it was first introduced as a CMS in 2003.
The community is deeply invested in the product's security as it impacts the work of millions of users. As a result, the updated versions of the website builder have been increasingly more secure, protecting WordPress websites from cybercriminals and malware.
If you choose to build using WordPress, you can rely on the input and the depth of expertise from some of the best web and software developers in the world, investing their time contributing to the platform's security.
While 100% security is impossible to guarantee, WordPress is an example of a piece of software that comes close to it. Moreover, you can use many excellent security plugins to reinforce your site against malicious activity.
Security should always be the number one priority for anyone looking to build a new business website. Unfortunately, this is often not the case, with people more interested in making their website look cool with flashy features and design.
A website's security is often breached through the code that powers the flashier elements, so it is crucial to hire a web marketing company with extensive experience. Building a beautiful yet functional and secure website is an art as much as it is a science.
2. Customizability
WordPress is arguably the best CMS when it comes to customization. It offers not only a wide range of options in terms of the look and feel of your site but also it's hosting. This is perhaps the primary reason behind the platform's stunning success — it lets you make your website look and feel exactly the way you want.
Most web design companies that build their own CMS solutions typically rely on templates, leading to a cookie-cutter feel that hinders your attempts to stand out from the pack. This also limits the capabilities of your website, as non-open-source platforms don't tend to work well with third-party plugins and apps.
On the other hand, WordPress offers a seemingly endless variety of themes and designs to choose from. These offer built-in customization options, giving you complete control over the look of your site, including but not limited to its fonts, color palette, layout, header, footer, etc.
All this means that WordPress is a suitable website builder for a wide range of different website types. Whether you're looking to build an online forum, engage in a particularly aggressive content marketing campaign, or open an e-commerce store, WordPress has got you covered.
3. SEO-Friendliness
In 2022, search engine optimization (SEO) will be crucial for the success of any website it has been for a while. Despite this, some website builders fail to convey the critical information search engine algorithms need to index and rank sites.
Google likes WordPress and will often rank sites based on this platform higher than others because the CMS makes it easy for their algorithms to crawl and categorize websites.
Moreover, WordPress offers support for various SEO-focused plugins, like Yoast, making it very easy for you to take care of your on-page optimization by adding the correct keywords in all the right places.
4. Scalability
When it comes to scaling, both in terms of bandwidth and content, WordPress is designed to help you grow. You can expand your website's hosting plan as the business grows, as it is a self-hosted platform.
In terms of adding content, things are even more straightforward. You can add pages as you need them, without any HTML or coding knowledge. This also applies to creating online classes and webinars, as WordPress makes it easy to add different levels of functionality to your site.
5. Multimedia Compatibility
If you host a podcast or run a YouTube channel, you want your website to showcase your content in the right way. Embedding a podcast along with a written transcript could do wonders for your SEO while offering a quick overview of your YouTube library will make life easier for fans of your work.
As always, WordPress is there to help you set the site up precisely as you envisioned it, handling each detail to perfection.
6. Responsiveness and Mobile-Friendliness
In 2022, any website that doesn't work on mobile devices will quickly become ancient history. An unresponsive, desktop-only website will undoubtedly cost your business leads, prospects, and ultimately sales.
More and more people are using mobile devices to browse the internet, so your website must perform well on any device and screen. Thankfully, WordPress offers plenty of responsive themes and templates that will allow you to stay ahead of the game.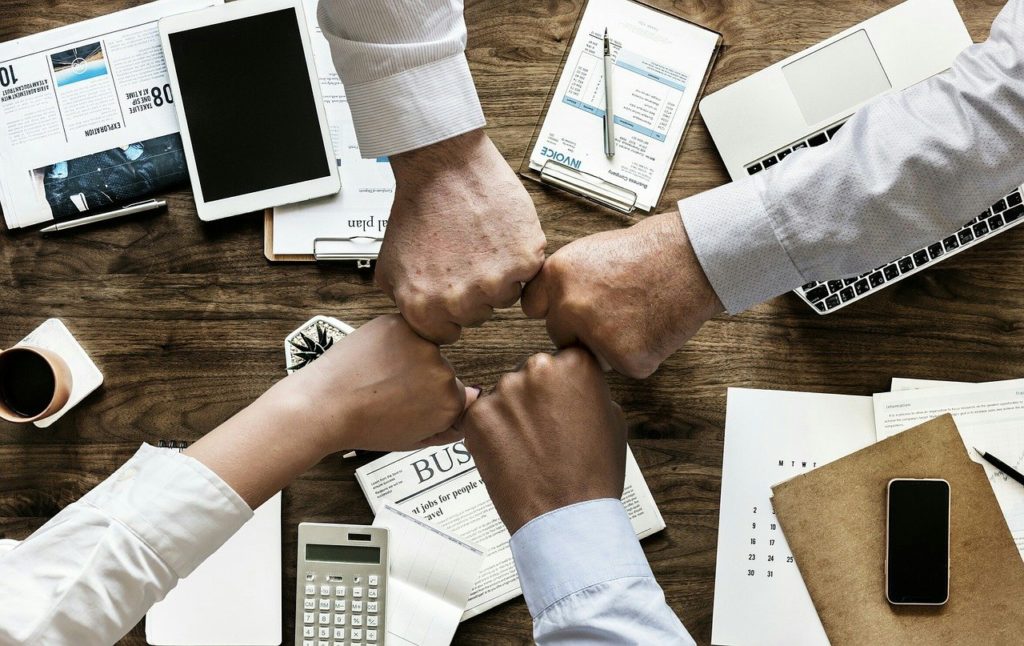 Disadvantages of Using WordPress in 2022
While WordPress is undoubtedly a great website builder and CMS, there's no such thing as "perfect." Websites can run into technical difficulties or require lots of management if they are not correctly set up from the beginning.
Here are three potential disadvantages of building websites in WordPress in 2022.
1. Frequent Updates
In the digital age, things need to be changed and updated constantly to keep the user experience top-notch. We're used to seeing this with the apps on our phones, with something seemingly requiring an update every time you plug in your charger.
The same is true for WordPress websites, especially if they have lots of plugins running in the background. You'll need to keep logging in to your WP dashboard to see if your plugins or theme need an update.
If you have lots of other projects going on, this can be easy to overlook, and you can quickly end up with an outdated website.
2. Over-Reliance on Plugins
When you purchase a WordPress design template, you'll typically get a fully designed website that needs to be updated with your content (text, images, logos, etc.)
However, if you want your website to have additional features, you'll have to find the appropriate plugin. Most of these are free to use, but you'll likely have to pay for more advanced features. Also, as mentioned above, plugins can become obsolete.
Unless you're outsourcing your website maintenance, you'll have to install, update, and manage the plugins internally. This can be difficult and time-consuming.
3. Long Loading Times
The same plugins that make WordPress such a versatile platform can also make it pretty slow. If you go overboard with the added functionality, your site could quickly become oversaturated and sluggish.
Plugins are not the only thing that could slow down your website. You'll also need to be careful of the size of your images and your hosting provider.
That is if you should you choose against hosting your site on wordpress.com.
Page speed is a crucial aspect of not only user experience but also SEO. You want your site to load quickly so that your readers don't get impatient and bounce. Losing business because you wanted your site to have a few extra animations or unnecessary plugins is pretty silly.
4. Closing Thoughts
WordPress is the most popular content management system for good reasons. It is simple, inexpensive, and overall, an excellent way for any business to make its presence known online.
That said, as simple as WP is, it does imply a relatively steep learning curve for people who don't have much web development experience.
We recommend sticking with a WordPress website development company, as you'll always have someone to turn to for help. This is a much better option than having to sift through an ocean of forums, podcasts and YouTube videos to find the answers you need.
Author Bio
Travis Dillard is a business consultant and an organizational psychologist based in Arlington, Texas. Passionate about marketing, social networks, and business in general. In his spare time, he writes a lot about new business strategies and digital marketing for DigitalStrategyOne.