Working with a courier service is an excellent option, whether you're a small business just starting or you've been around for a while and are looking for a more efficient way to manage your logistics. Courier services can help you save time and money while also giving you the peace of mind that your items are in good hands. But with so many courier services out there, it can be hard to know which one is right for your needs. That's why this article has put together a list of the top couriers for business logistics and what to consider before choosing one.
FedEx
FedEx is one of the most well-known courier services globally. They have an extensive network of couriers that can handle same-day or next-day delivery anywhere in the United States. In addition to their domestic capabilities, FedEx can also provide international shipping services, making them a precious asset to any company that ships products worldwide.
UPS
Ups is another one of the most trusted names for courier services and for a good reason. UPS has been in business for a long they have experience bringing packages from point A to point B safely and on time. Their network covers more than 220 countries all across the globe, making this an invaluable service if your business needs goods sent internationally.
S.F Express
S.F Express is a Chinese courier service that quickly gains a reputation for being reliable globally. They offer same-day and next-day delivery within China and international shipping services. What's more, S.F Express offers some of the most competitive rates in the industry, so you can be sure that you're getting great value for your money.
DHL Worldwide Express
DHL started as a German-owned express mail delivery service but eventually expanded into a worldwide courier in every continent except Antarctica. The company is now owned by Deutsche Post DHL, which gives them access to even more resources than they had previously. They can provide courier services anywhere in the world within 48 hours or less.
TNT Express
TNT started as an express mail service like DHL but over time began expanding into other types of delivery methods such as road and air freight, making it much easier for companies that need large quantities of goods delivered at once without having to worry about how they would be transported across long distances. TNT also has a large international presence, making it an ideal choice for companies that do a lot of business overseas.
How to Choose the Best Couriers for Your Business?
Pricing
The next thing is pricing and how competitive they are compared with other courier services in the area or industry. You can find the best Fedex prices at Coolparcel by comparing quotes from different couriers. You don't want to overspend on courier services. Ensure you get the best deal. Pricing depends on if you're shipping domestically or internationally and what company you use for comparison purposes. Still, generally speaking, prices should be reasonable enough so that there isn't too much of a gap between competitors without losing quality service along with it.
Reputation
The first thing you should look at is the company's reputation. How long have they been in business? Are there any complaints against them online or with the Better Business Bureau? Do they have a good track record regarding on-time delivery and customer satisfaction? If they do, it's a good sign you can trust them to take care of your logistics. You can check online review sites for this information. You don't want to risk your business' reputation by trusting your deliveries to a company that doesn't have a solid history of success.
Service Levels & Features
You also want to see which features come standard with their packages because they allow you to compare apples to apples when determining which one would work best for your business needs. For example, if you need same-day delivery, does the courier offer this service? If not, are there other companies that do, and how much will it cost to upgrade your package for additional features like next-day or second-day shipping?
Customer Support
The last thing is customer support. How quickly can they respond to questions regarding their services and products? Do they have a live chat option where customers can get instant answers online at any time of the day or night if something happens with an order, and you suddenly need advice on what course of action would be best? All these things factor into whether a company has good customer support, making them worth considering instead of those who don't even provide such basic information about their services upfront. Most couriers use a CRM to consolidate all communications with their customers.
Parcel Insurance
Another thing to consider is whether the courier offers parcel insurance. If they don't, you can get a policy from an outside provider that will ensure no matter what happens to your package while in transit, it's covered, and the courier is liable for any damages or loss. You may have to pay extra for this but even if the courier doesn't offer insurance themselves, getting one from another company means you're protected either way.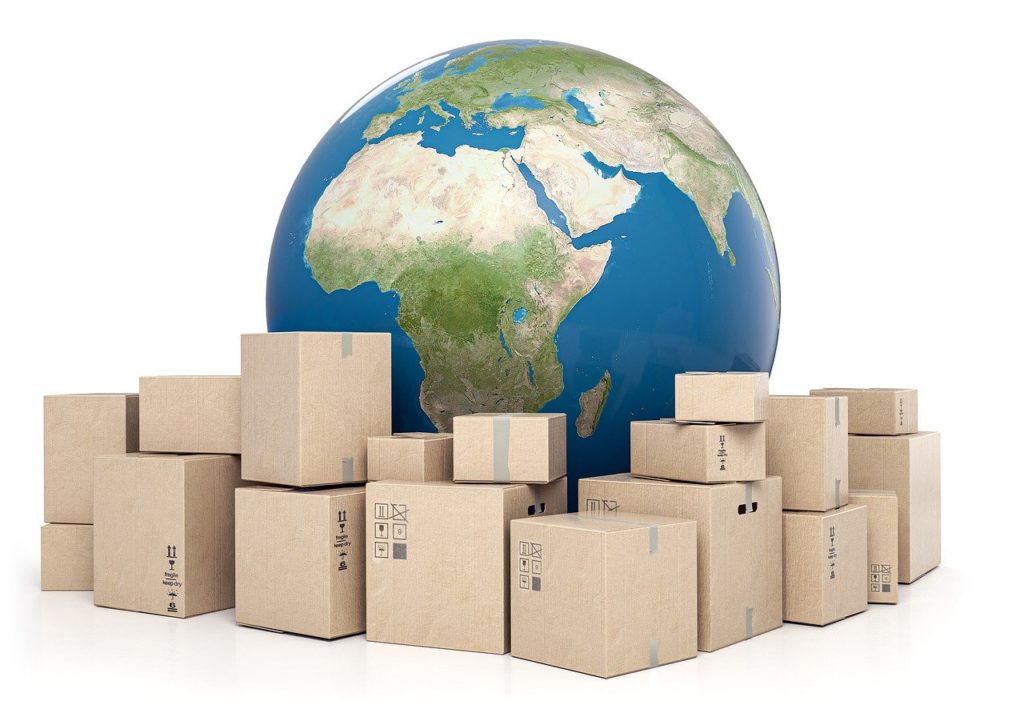 Tracking Capability
Check what tracking capability the courier has. Most of them are using route optimizer for tracking, but there are still some smaller companies that don't offer it. If your company uses logistics as part of its business operations and needs live package updates or information about where a shipment is at any given time during transit, ensure they provide these capabilities before signing on with them. If not, try finding another option because failing to do so can result in lost orders, ultimately costing your business money in the long run.
To summarize, ensure you check all of the following options before signing on with any courier service. Reviews will tell you what other customers have to say about them, giving you a good idea if they're worth using or not compared to others in their industry. Pricing should be reasonable enough that there isn't too much of a gap between competitors without losing quality service along with it. Service levels & features are essential because this allows you to compare apples-to-apples when determining which one would work best for your business needs.
At the same time, customer support is also crucial because how quickly they respond determines whether they lack basic information about their services upfront or provide such information so go for companies who do equally well. Parcel insurance and tracking capability are also must-haves to ensure the courier you're considering using offers both before making a final decision.