Every business can benefit from having a well-designed, unique logo. Your logo is responsible for making a good first impression on potential consumers, as well as communicating your brand message. When designed properly, your logo can also make your company more memorable, making it easier for your consumers to recognize your products and remain loyal.
Hiring a professional company to design your logo can be expensive, however. This is especially problematic for new businesses, as well as for those that lack a substantial marketing budget. Fortunately, a range of alternatives to professional design exist for your business to consider. Each of these options comes with its own price range, design process, pros, and cons. Below is an overview of four different methods you could use to obtain a logo for your company.
1. Automated Logo Makers
Automated logo makers are software programs you can use to create a unique logo for your business. One example of this type of program is Tailor Brands, which offers a logo creator you can use to create a logo in just six steps.
Design Process
The exact design process used by different logo makers varies. However, in general, these logo makers begin by asking you to provide some basic information about your business and your preferences. You may need to input your business name, and you may also need to select your favorite fonts, icons, and styles. Many of these programs also offer a logo editor you can use to tweak your logo before settling on a final product. Once the process is complete, you will typically be able to download your logo for a fee.
Pros
Automated logo makers are cost-effective, allowing you to save money on design.
Automated logo makers are simple and easy to use.
You can use an automated logo maker to complete the design in minutes.
Cons
You may have a logo similar to others, as many brands use this strategy.
The final result won't be as personalized as a professional design.
2. Freelance Logo Designers
If you want an individual to design your company's logo but you don't want to use a professional design firm, you can hire a freelance logo designer instead. You can find freelance logo designers through companies like Fiverr, as well as by searching for individuals who work on their own.
Design Process
When working with a freelance logo designer, you will usually begin by describing your project and your intended result. You may tell the designer your company name, give them a tagline, and provide additional information about the way you want the logo to look. You can usually provide as much or as little information as you want during this phase of the process. However, the more information you provide, the more accurate the finished result will be.
In most cases, you will have a chance to review your logo design and request changes before accepting the finished product. Once the logo is complete, you will be able to download it and use it as desired.
Pros
You get a chance to work with a human professional instead of artificial intelligence.
You have the possibility of a better product.
You will have more control over the finished design.
You will have more design options.
Cons
Freelance designers' services are typically more expensive than an automated logo maker.
The skill of different logo designers varies.
You may have to pay even if the final design doesn't meet expectations.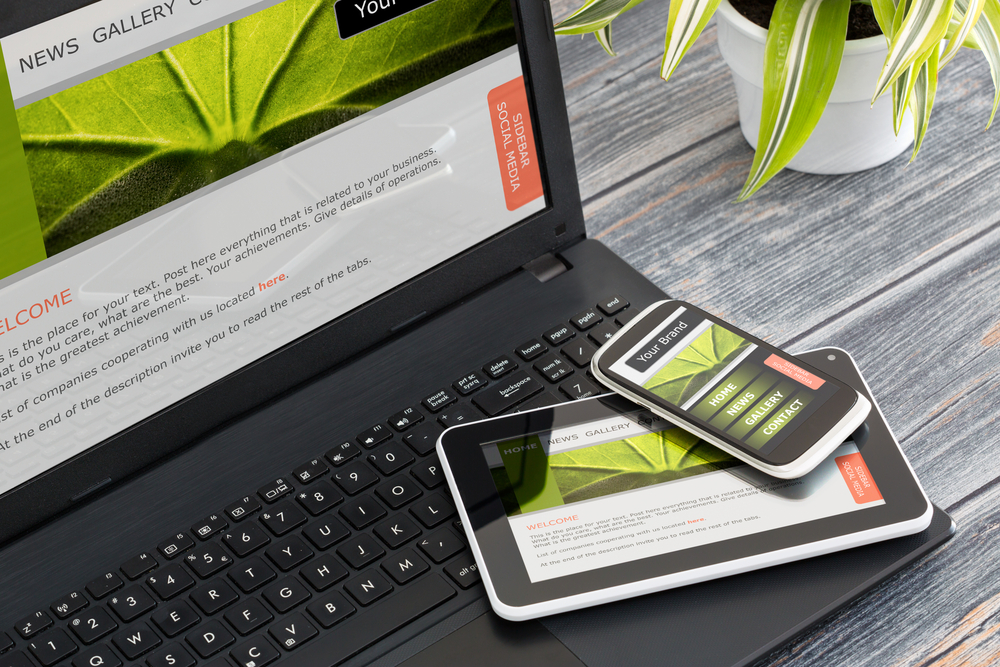 3. Online Design Tools
If you have the time and the creativity, you may opt to design your logo on your own using online design tools like PicMonkey. These online design tools usually allow you to edit photos, access templates, and add fonts and graphics to create a finished product. Using this combination of tools, you may be able to create a suitable logo for your business.
Design Process
If you opt to use online design tools, the design process will be entirely under your control. You may begin with an image, template, stock photo, or even a drawing. Using all the tools available, you can add text and graphics until the logo meets your specifications.
Pros
You have more control over the finished product.
Online design tools are usually inexpensive.
The design process can be completed quickly.
Cons
The result may not be as good as a professional design.
There will be more work required on your part.
4. DIY Logo Design Software
If you have some design skills, you may be able to develop a customized logo for your company using DIY logo design software. This type of software can be used to develop a completely unique logo based on your exact specifications.
Design Process
As with online design tools, the design process used with DIY logo design software will be entirely under your control. You will complete every step on your own, adding graphics, fonts, colors, and text until your logo looks exactly as you desire. Once the design process is complete and you are satisfied with the end result, you will be able to use the finished product on business cards, websites, and any other product or service associated with your business.
You can even turn your logo into a QR code. It is a relatively simple process. First, you need to find an online QR code generator that can handle images, such as logos. Many websites offer free services for this purpose, and some even provide tweaks like color customization or code size selection. After choosing the desired settings, the user uploads their logo and receives a QR code in return.
Pros
DIY design is usually less expensive than professional design.
You have complete control over the design process.
There is no risk of miscommunication with designers.
Cons
DIY design is only suitable for people who have design skills.
DIY design may be time-consuming and/or frustrating.
If you don't have expert design skills, the finished product may not meet your expectations.
Each of the options described here is a viable alternative to hiring a professional design firm to create your company's logo. However, each option comes with its own advantages and disadvantages. Consider your options carefully, as well as your own design skills and the amount of time and effort you want to invest in the process, in order to choose the best strategy for your company.