Starting your own business can be one of the most rewarding and challenging decisions you have ever made. It can also be very confusing and stressful, especially in the early stages. But don't let that deter you! There are a lot of things you can do to increase your chances of success. In this article, we will discuss six important tips for starting a business. So whether you're just getting started or you've been running an LLC in Texas, Delaware, Florida, or any other state, these tips will help you take your business to the next level.
Choose The Right Structure
One of the first decisions you will need to make when starting a business is what legal structure to choose. This decision will have implications for how you operate your business, so it's important to choose wisely. As seen with folks at stress-free company incorporation in Singapore, you don't have to do it all by yourself. The most common structures are sole proprietorships, partnerships, LLCs, and corporations. Each has its advantages and disadvantages, so be sure to do your research before making a decision.
Build Credit
Another important tip for starting a business is to build credit. This will help you get loans, lines of credit, and other financings in the future. There are a few ways to build credit, but the most common is to use a business credit card. You can also use a personal credit card for business expenses, but be sure to keep track of your expenses so you don't get in over your head. Depending on your business, you may also be able to get a small business loan from a bank or other lender.
Develop Branding
Once you've got the legal and financial aspects of your business sorted out, it's time to start thinking about branding. There are many aspects to consider when developing a brand, such as your logo, tagline, and overall look and feel. You'll also need to decide how you want to position your brand in the market. Your brand is what sets you apart from your competition and gives customers a reason to choose you over them. So take some time to develop a strong brand identity that reflects the values of your business. Experts say that it takes at least seven impressions for a customer to remember your brand, so make sure you're putting your best foot forward. Consider hiring a professional designer to help you with this process. Having strong branding can pay off in a big way down the road.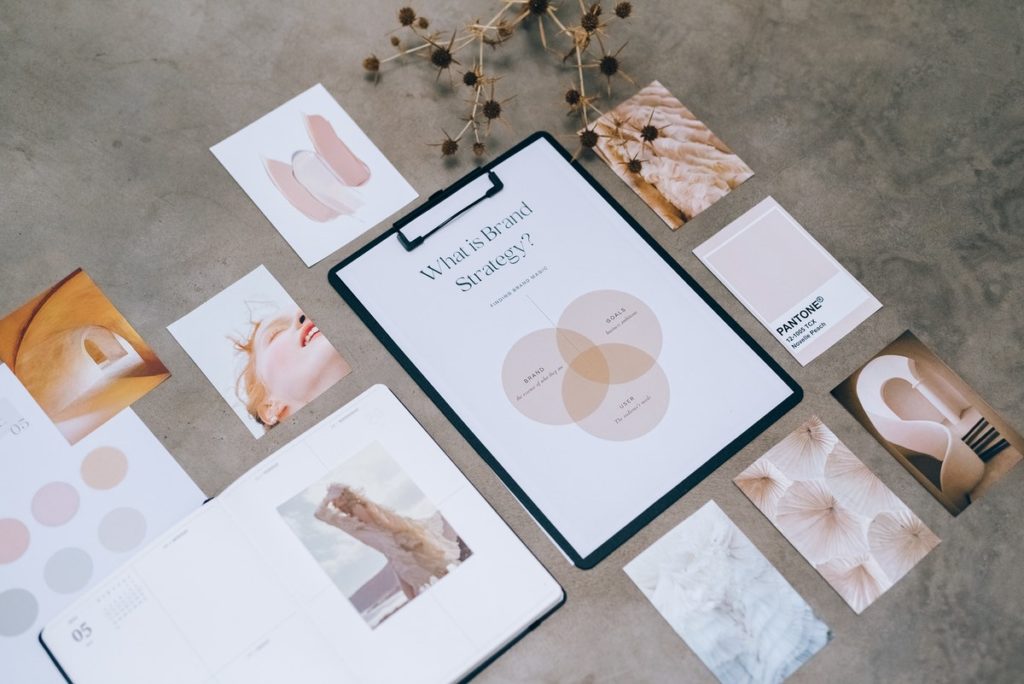 Build a Social Media Presence
In today's day and age, it's important to have a strong social media presence. As we all know, social media can be a powerful marketing tool. But it can also be used to build relationships with customers, connect with other businesses, promote your business, and much more. Using social media will get you a far reach for very little cost, so it's worth investing some time in. If you're not sure where to start, consider hiring a social media consultant or agency to help you get started. They can help you create a strategy and set up your accounts. Once you've got a handle on things, you can start to do more of the work yourself.
Build SOP And Other Systems
If you want your business to run like a well-oiled machine, then you need to have standard operating procedures (SOPs) and other systems in place. SOPs are detailed instructions that outline how to do specific tasks. They can be used for everything from sales and marketing to customer service and operations.
Having SOPs in place will help ensure that everyone in your company is on the same page and doing things the same way.
Other systems you should consider implementing include CRM, email ticketing software, project management, and accounting. Also, be sure to document all of your procedures so that you can reference them in the future.
Differentiate From The Competition
Finally, one of the most important tips for starting a business is to differentiate yourself from your competition. This can be done in several ways, but some common methods include pricing, product/service offerings, customer service, and marketing. You can try a few different strategies and see what works best for your business. But whatever you do, make sure you're doing something that sets you apart from the rest. It's important to find a way to stand out in the crowd so that customers will remember your business and choose you over your competitors. Those living in Georgia for example can register an LLC in Georgia, same with other localities based on existing regulations.
Starting a business can be a daunting task. But if you follow these tips, you'll be on your way to success. Just remember to choose the right structure, build credit, develop branding, build a social media presence, build SOP and other systems, and differentiate from the competition. With these things in mind, you'll be well on your way to starting a successful business.