The journey from being called a start-up to a brand is not always quick and easy.
Today, brands like Coca-Cola and McDonald's are big brands that are known globally. What makes them recognizable? Well, from creative and relatable marketing campaigns to have a distinct brand voice, these brands check all the boxes of what effective branding looks like. However, let's not forget that they built a brand from scratch and were also known as a startup.
The primary reason why people identify these brands is because they have distinct brand images that resonate with the audience. If aim for your start-up to reach this level, you need to put in the right efforts and be patient during the process. As to stand out from other startups, you will need to dig deep for some fresh ideas.
In simple terms, branding is trying different ways to form a perception in audiences' minds. The way an audience looks and talks of a company becomes a brand and if we talk of tools to do effective branding, video marketing still tops the list.
You can optimize a brand video by using auto subtitles generator software for videos. This will embed text into your video within minutes and make it Google identifiable. After all, your brand is what Google says your brand is, right? You can even create a unique logo that reflects your brand's voice and attracts viewers.
However, the tools for branding come much later. First of all, you need to focus on some fundamentals of creating a recognizable brand in today's social-media-savvy era. So without any delay, let's look at six ways that can help you bridge the gap between being known as a start-up and a brand.
6 Ways to Make Your Brand Recognizable
Creating a brand image, giving your brand a voice–these terms sound fancy and doable but lack practicality. So, if you really want to 'create a brand image', you need to take the below-listed tips into consideration.
Build Your Own Website
What is a business without a website today?
While social media presence is crucial to any start-up, let's not underestimate the importance of the brand's presence on the web. Having your own website is probably the first step to having your presence on the internet. If you do not have an up-to-date website with all the latest design trends incorporated, viewers are likely to move on to your competitors.
Whether you are an e-commerce industry or a fashion brand, building your own website will take you one step closer to building your brand image.
Considering the fact that you are a start-up, you might have a resource or time crunch. If so, there are ample web development software to help you build a website with simple drag and drop functionality. You can either use custom templates of the platform or even code the website depending on your expertise and requirements.
However, before building a website, think thoroughly about your business goals and how can you reflect them through your website. Have your goals written somewhere and create a blueprint of a website after considering those goals. Then start with building the actual website.
Incorporate Consent Management Into Your Business
Data privacy laws such as CCPA ( California Consumer Privacy Act) and GDPR(General Data Protection Regulation) have come into effect to not let consumer data be used as a commodity.
Any business today, demands basic consumer data like name, age, address, hobbies, etc. The primary goal of this is to obtain this data and use them to show target ads to consumers. Consent management lets consumers know about how their data will be used. Plus, they get to refuse if they do not want the business to use certain data or even provide certain data.
How does incorporating consent management to your brand benefit you, you may ponder. Well, business is eventually about trust. One of the most effective ways to win a consumer's trust is to assure them of the safety of their data.
Some other major benefits if incorporating a consent management system are:
Builds consumer trust
Provides data protection and transparency to consumers
Can lead to legal troubles and fines in case of non-compliance
Collect legitimate data for effective marketing
You can find everything you need to know about consent management and decide how you want to implement the practices.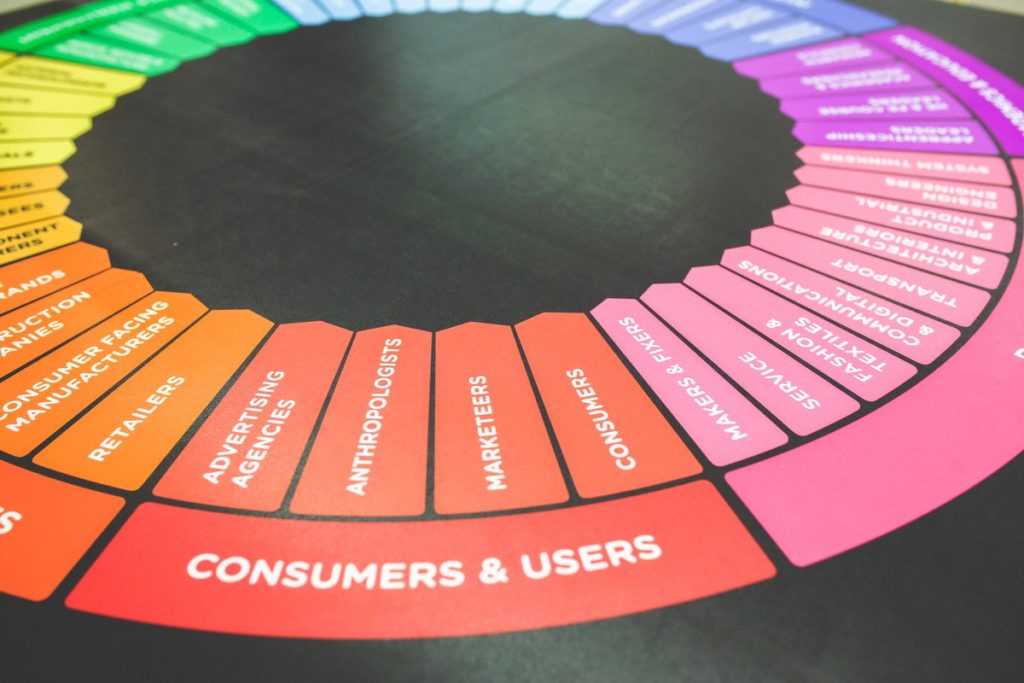 Build a Personality Surrounding Your Brand
Personifying your brand is more important for you to come up with a feel of your brand. Rather than building a written voice, you can literally consider your brand as a person and ask some of the following questions.
What is the gender of your brand?
Is the person young or old?
If it had a voice, how would it talk?
What does it like/dislike?
What is its favorite emotion?
These questions will help you define your brand personality. It will also let viewers relate more to your brand. Once get clarity on your brand's feel, you can then brainstorm on how can you make this personality connect well with your audience.
Go for a Visual Identity
Never underestimate the visual aspect of a brand. Good aesthetics not only help you create a unique brand identity but people tend to remember it easily too. For example, when we think of McDonald's, what comes to mind? It's the logo, right? This is why creating a visual identity makes a brand stand out.
When we talk of visuals, designing the logo is the first and most important part. After having your brand's voice, is time to choose the colors in creating the logo that conveys the vibe of your brand. Automated logo makers are useful to create a unique logo for your business. You may even find an AI logo generator that oes all the work for you. You can create logos with this type of app within a short time. 
It takes about 5 to 7 times seeing a logo before a customer remembers the brand. Remember– while the logo is important, do not forget to focus on other aspects of branding design. You would be representing your brand via visuals on different platforms, right? It is important to keep the tone of your brand the same across all mediums.
For instance, you can use Pitch's pitch deck templates to either present your services or simply generate social media posts. Over time, the audience will begin to identify your brand by looking at the template. This will create a long-lasting image in a viewer's mind and it may poke him/her into converting into a consumer.
Break the Rules
As long as the basics are covered in your branding strategy, the rest is an open ground for experimentation. This is where you can let your creative juices flow and be bold in trying different things and see what works. After all, if you want to stand out in a competitive environment, you will have to think outside the box and even risk failing quite a few times.
Wrapping up Building a Recognizable Brand as a Start-up in 2022
If you have to build a brand voice and a strategy for effective branding, your job is not over. You also need to ensure that every person on board has the same feeling and definition of your brand image. Plus, you also need to make sure that each member conveys the same brand message on whichever platform they use.
There might come a time when you may need to change your brand image altogether. However, the possibility of this happening largely depends on audiences' retention of your brand and the conversation rate. It is advisable to hire a professional like a brand strategist to help you build your brand and see results in less time.
Don't forget to be consistent in your efforts and you will see an increase in visibility and authority.
Parita Pandya is an Engineer turned Writer. She usually finds herself writing for businesses.  When she is not writing, she is either strumming her guitar or penning her thoughts down on paritapandya.com.