The fintech industry has grown tremendously in recent years. Compared with traditional lenders, fintech offers lower interest rates making them an attractive option for businesses seeking Startup Business Loans.
This article explores how fintech is revolutionizing traditional ways of accessing credit and why businesses are increasingly reaching out to them for startup business loans.
The Future of Fintech and Its Impact on the Finance Industry
1. Integration of Financial Services with Social Network
Increasingly, financial services will no longer come as a stand-alone service.
The impact of fintech companies on the financial landscape will necessitate a shift where players in the financial sector offer financial services within the context of social networks.
Users of financial services will seamlessly transact while remaining within their preferred social networks.
2. Innovation in the Provision of Financial Services
Thanks to rapid advancements in telecommunication technology and internet speeds, innovators are coming up with out-of-the-box financial products.
According to Gordon Simmons, past President of Service Credit Union, key areas that have experienced tremendous innovation include mobile technology, the development of apps, Artificial Intelligence, cyber-security, and more.
3. Cut-Throat Competition
The entry of alternative ways of obtaining financing through fintech companies has raised the competitive stake in the financial services sector.
From the democratization of access to credit services to innovation that significantly lowers the cost of credit, fintech companies will continue creating disruptions in the financial landscape.
Fintechs can offer upcoming entrepreneurs loans faster with more lenient qualifying criteria.
4. Integration Between Fintechs and Traditional Financial Players
Finance pundits expect traditional financiers to bridge the gap with fintech players by embracing cutting-edge technological innovation.
Besides, the need to adapt to shifting user preferences will catalyze broad-based changes in the financial sector.
5. A Greater Focus On Customer Experience
A heightened focus on delivering superior customer experience will be the focal concern of traditional financial players and fintech.
Empowered consumers who enjoy multiple financing options will demand better treatment from their financiers. Faster approval, innovative products, convenient access to services, competitive pricing, and 24/7 access to financial solutions will be critical to attracting and retaining clients.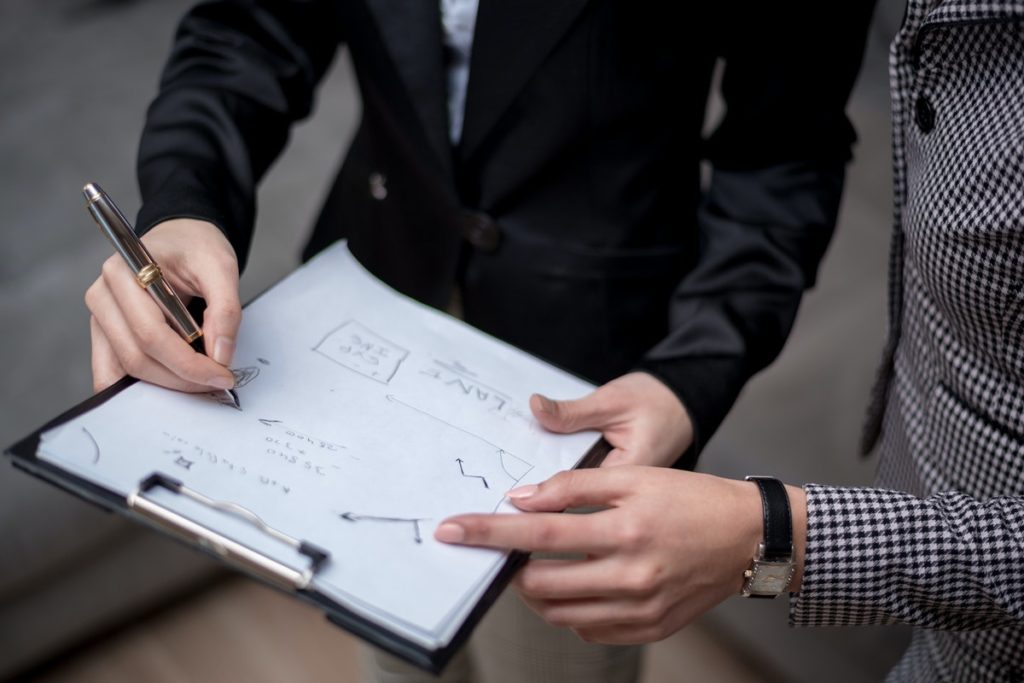 Benefits of Using Fintech for Obtaining Financing
Automated appraisal systems enable clients to get approved for credit services faster.
They provide convenient access to financial services through app-based payment systems accessible via mobile devices.
You get automated financial services from the comfort of your working environment around the clock.
Their competitive pricing may be lower than traditional banks in some cases due to lower overheads. If you're a budding entrepreneur, you'll want to go for affordable loans, and fintech companies will be an excellent option.
Provide high-level security since fintech organizations invest heavily in cyber security.
How to Decide What Type of Financing Is Ideal for Your Business?
1. The Loan Amount
The loan amount from the lender should be sufficient to meet your borrowing budget. If you're starting a business, you'll want to approach financiers who can approve startup business loans or Equipment Purchase Loans adequate for your need.
2. The Loan Processing Speed
When borrowing for emergencies, you need loans approved fast.
3. The Eligibility Criteria
Confirm if you tick all the boxes on the eligibility criteria before embarking on the loan application process.
4. The Reputation Of The Lender
Verify that you're dealing with legit entities before submitting sensitive financial information online.
Things to Consider When You Are Considering a Fintech
1. Products That Match Your Borrowing Need
Assess the services the fintech offers and evaluate if they match your borrowing needs.
You'll want to go for a financier who offers financing that meets your borrowing need, whether you need short-term finance, a machine purchase loan, or startup business loans.
2. The Range of Financial Services the Fintech Offers
Some fintech organizations offer a complete array of financial services. However, other fintech companies specialize in fewer financial services.
You're better off dealing with a fintech company that provides a digital platform that performs money transfers and offers fully-fledged banking services, accounting solutions, and business advice.
With a lender who offers integrated financial services, you do not have to source different services from multiple financial providers.
3. Your Budget
Is the loan affordable? Check for the fine print to see "hidden costs" associated with the borrowing decision.
4. Ease of Use
Ask yourself these questions;
Is the financial platform easy to navigate?
Is the technology easy to integrate with the technology in use at your workplace?
5. Online Security
Fool-proof security is hard to guarantee. Nonetheless, an online lender needs to demonstrate a high level of protection as you transact online to ensure the safety of financial information and finances.
Conclusion
Fintech is impacting traditional ways of lending and leading to the emergence of new financial services. Besides, it's changing the way traditional lenders treat clients. Tap into the massive benefits of fintech and benefit from their services.