To manage your IT infrastructure and use the most appropriate technology to meet your business objectives, you need the help of a reputable IT Support Company. Make sure the company you choose is available to you 24 hours a day, seven days a week, and keeps you informed about all developments.
Outsourcing IT Support Services
As an SME, your business budget may not allow you to hire a full-fledged in-house IT team, but you still need someone to care for your broken internet connection, secure your network, and solve all your cloud-storage-related problems. And, if it is that you are planning to hire a single IT resource who can manage all these tasks, you are probably mistaken. As Verizon's 2018 data breach investigation report reveals, about 58% of start-ups are the target of cybersecurity attacks. So, you will need more than a resource; you'll need an IT support company.
Choosing an IT support service provider for outsourcing can relieve you of the burden of handling IT-related issues in-house and provide you with an opportunity to focus on your core business objectives. Outsourcing will allow you to save on the cost of having a full-time employee operate in that capacity. Additionally, you can hire a team of experts when needed. The right IT support company will get along well with you while providing custom business solutions tailored to your specific business needs and will act as a partner rather than a third-party company. With the option of scaling up or down when necessary, you can choose to only pay for those services that you need right now.
How To Find the best IT Support Company suited to your business
Most SMEs have one or more challenges for which they need the services of an IT support company. The most common challenges are data security, increased response time, improved performance, and power of networks.
Before hiring a top IT support company, let's talk about the questions you need to ask yourself.
1. How much will you be charged?
Before hiring a top IT company for your business, it is crucial to understand all the costs associated with the services you are looking for. As noted by the team behind https://mactribe.co.uk, all the IT firms provide all-inclusive prices, but sometimes you may encounter a separate bill for server upgrades or installing new software to your systems. Go through the contract carefully to know all the services you are billed for and what is not covered.
2. Is their knowledge of new IT challenges up-to-date?
Ask your potential IT support provider how they keep up with ever-evolving IT challenges. Are they equipped with the latest tools and software to deal with a security breach?
They must have a functional research and development department to keep abreast of modern cybersecurity threads and make the necessary protocols. Also, the professionals at the IT firm ought to have the required qualifications in terms of training and certificates to handle your entire IT infrastructure. Otherwise, your data and business will be at high risk of a security breach.
3. Are their past customers satisfied with their services?
Customer reviews are the most authentic way to check the quality of services. You can check honest reviews on different review websites such as TrustPilot. You can also check what people are saying about their services on social media platforms.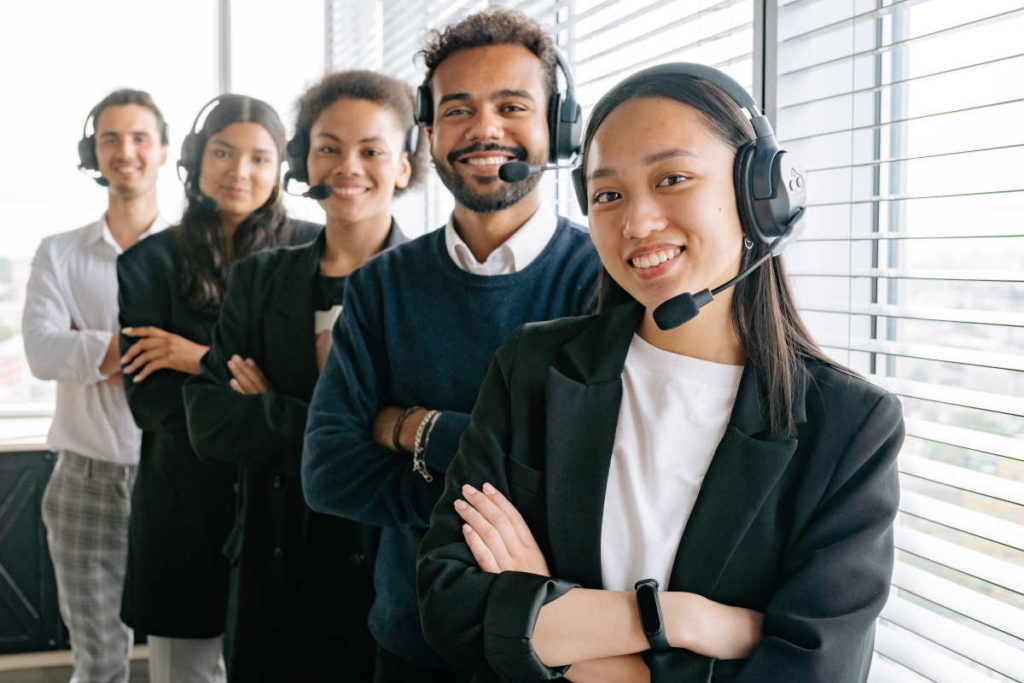 4. Are they compatible?
Before opting for the services of a top IT support company, ensure that they have the relevant tech support on which you and your business can rely. Suppose their area of expertise may comprise Microsoft products but may not have professionals to deal with Cisco products. Ensure that you're considering all these factors and that you do your research prior to selecting the right service provider.
5. What is the security policy?
It is crucial to discuss with a potential IT support provider how they manage their clients' passwords, credentials, and other data. If they do not have a secured multifactor system, avoid partnering with them – for obvious reasons.
IT support companies are the second most targeted sector by hackers. Before signing any contract, verify their security protocols and measures to keep the data encrypted and hard to access by intruders. They need only a single loophole; once exploited, the entire clients' data will be gone.
Choosing the right IT support service provider is much like choosing a business partner. Make sure that your goals are closely related. Before selecting a provider, do your research and get to know a few. You and your entire business will benefit from finding a dependable IT support company in your area.