Are you seeking ways to strengthen your online presence on social media? You're in luck if so. There are a number of things you can do to ensure you're getting the most out of social media, which has completely changed the marketing landscape.
This blog post will give you six tips to improve your online presence and attract more readers. These strategies might help you connect with your target market and gain new followers. Are you prepared for the advice? Check the following list.
Engage Your Audience
Engaging your followers is the first step in enhancing your social media presence. Answer questions, provide comments, and strike up dialogues. This will demonstrate to your audience that you value their comments and viewpoints. It will also assist you in establishing credibility and trust.
Engaging your audience can be done in a variety of ways. You may utilize social media management software to automate your posts and save time, as the experts from FeedAlpha.com have noted. In this manner, you can maintain your social media activity while concentrating on other crucial activities. Your account only needs to be set up once, and the platform will handle the rest.
Share Useful Information
You must offer pertinent material if you want to strengthen your social media profile. This entails publishing articles that your target audience will find engaging and helpful. Additionally, you must make sure that your posts are precise and timely.
Make sure you are knowledgeable about the interests of your target audience. Create stuff after that that is pertinent to them. Share articles about new items, pet care advice, or adoptions, for instance, if you run a pet store. By doing so, you will make connections with potential clients and assist them in learning more about your company.
Be Dependable
You must maintain consistency if you want to increase your social media presence. This entails publishing frequently and disseminating new material. Consider employing a social media management program that will allow you to schedule your posts if you are unable to commit to publishing frequently.
Utilizing the same tone and voice on all of your social media platforms is also crucial. This will assist you in developing a recognizable brand identity for your audience. For instance, be sure that your posts reflect your reputation for friendliness and assistance. Learn more about social media marketing by opting for social media marketing training that will help you learn the A to Z of social media branding.
Use Images
Information presented visually is more likely to be remembered by the audience. Therefore, while sharing content on social media, pictures are crucial. This might consist of images, motion pictures, infographics, or even GIFs.
Make sure your images are of a high standard and appropriate for your business. Make sure the image is well-lit and in focus, for instance, if you're posting a picture of one of your products. You want potential buyers to have the best possible impression of your items. You should be aware that not all social networking platforms are visual, though. Twitter, for instance, is mostly text-based.
Use Hashtags
The "#" symbol is used to indicate a word or phrase that is a hashtag. They are employed for group communications and assist users in finding relevant information. Your social media presence can be enhanced by using hashtags. They can assist you in connecting with like-minded individuals and expanding your audience when used properly.
Ensure that the hashtags you use in your posts are appropriate. Use the hashtag #cats, for instance, if you're sharing a post on cats. This will enable them to discover your material and connect with other cat lovers. Create a social media marketing campaign to reach more potential customers online. Additionally, take into account branding hashtags for your company. This will assist link you with new customers and marketing your business.
Also Read: Best Digital Marketing Institutes
Make Content That May Be Shared
Create shareable material if you want to strengthen your social media presence. To achieve this, one must produce engaging and valuable material that people will want to share with their following. A few things can be done to increase the shareability of your material.
Start by coming up with attention-grabbing headlines. Second, make sure your material is simple to understand. Use headers and subheadings to assist arrange it and breaking it up into concise paragraphs. Third, add visual interest to the text by breaking it up with photos and videos. Finally, make sure that your content is current and accurate. You may expand your audience and strengthen your social media presence by creating shareable content.
To Conclude
You must provide engaging and worthwhile material for your target audience if you want to increase your social media presence. You'll be successful if you're consistent, use images, use hashtags, and produce shareable content. An online digital marketing program will equip you with all the knowledge that you will need to plan and strategize your social media marketing plan.
Use a social media management platform to help you plan, post, and track your content. This is particularly true if you are unable to commit to publishing frequently. Last but not least, make sure your images are of a good caliber and pertinent to your brand.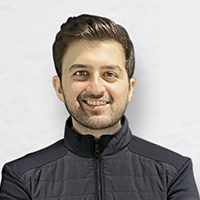 Founder and CEO at IIDE

Karan Shah is an Edu-preneur, Tedx speaker, Harvard alumnus specializing in eCommerce, and the founder of IIDE – The Digital School.

He is a reputed author on the topics of education, digital marketing, and Ed-techs. Over the years he has penned a plethora of articles in leading news outlets such as Entrepreneur, BusinessWorld, Education Times, and Youth Magazine to name a few.