As a business owner, you know that staying ahead of the competition is essential to your success. And to stay ahead, you need to be on cutting-edge technology. That's why VoIP is such an essential tool for businesses today. VoIP (Voice over Internet Protocol) allows you to make phone calls over the Internet instead of using a traditional phone line. Let's look at some of the primary merits of investing in it.
Boosts Your International Presence
As an expanding business, you may have customers or clients located all over the world. VoIP can help boost your international presence by giving you the ability to make and receive calls from anywhere in the world.
With VoIP, you can have a local phone number in each country where you do business. This makes it easier for customers to reach you and makes your business appear more local. Besides, it helps you save money on international calls by routing them over the Internet for free. However, you must find a reliable VoIP service provider to enjoy all the benefits. There are many VoIP providers, so it's essential to do your research. Find one that offers the features and services you need at a price that fits your budget.
You can start by asking for recommendations from other business owners or reading online reviews. Explore the advantages of choosing Plivo over popular communication platforms like Bandwidth, providing a comprehensive suite of communication tools.
Once you've found a few providers that look promising, be sure to compare their features and prices before making your final decision. Keep in mind that the quality of your VoIP service will largely depend on your Internet connection. So, be sure to choose a provider that offers high-speed Internet service in your area.
Cost Savings
VoIP can save your business a significant amount of money each month on your phone bill. Because VoIP uses the Internet to make calls, there are no long-distance or international charges.
In addition, many VoIP plans offer features like caller ID, call waiting, and voicemail at no extra cost. If your business has multiple locations, VoIP can help you save on long-distance charges by routing calls over the Internet for free.
Besides, the installation process of VoIP is relatively inexpensive. You can even use your current broadband connection and adapt it to work with VoIP. If you don't have a broadband connection, you can still get VoIP service by connecting a device called an analog telephone adapter (ATA) to your regular phone line.
Flexibility
VoIP gives you the freedom to work from anywhere. You can make and receive calls on your VoIP phone if you have a broadband connection. This is great for businesses with employees who work remotely or travel frequently.
In addition, VoIP allows you to scale your phone system up or down as needed. This is perfect for increasing businesses that need to add lines frequently. You can easily add or remove lines as your business grows.
Improved Sound Quality
VoIP calls are less likely to experience static, echoed, or dropped calls because they're made over a high-speed Internet connection. In addition, VoIP offers enhanced call clarity by using advanced voice coding and compression algorithms.
To further improve sound quality, you can use a VoIP phone that plugs directly into your computer or an Ethernet port. Alternatively, use a headset that plugs into your computer's audio input/output jacks.
Supports Remote Working
VoIP can help increase productivity by enabling employees to work from home or other remote locations. With VoIP, employees can stay connected to the office even when they're out of the office.
They can make and receive calls and access voicemail and other features, just as if they were in the office. In addition, VoIP can help reduce absenteeism and tardiness by making it easier for employees to work from home when they're sick or need to take care of personal business. The conference call features of VoIP can also hold virtual meetings, saving time and money by eliminating the need for employees to travel to a central location.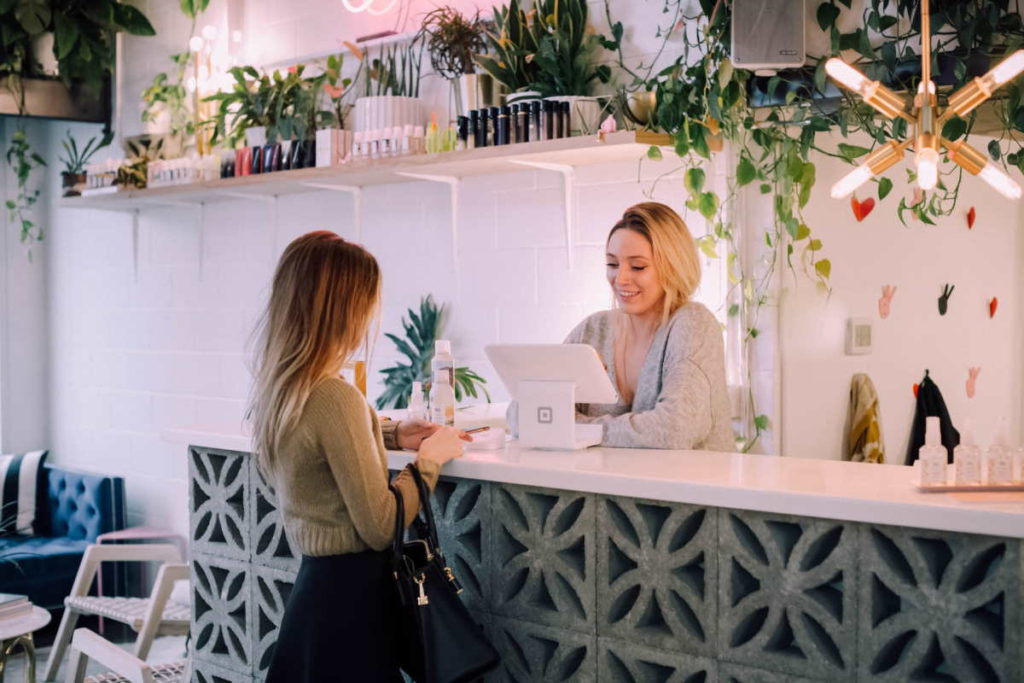 Enhances Better Customer Experience
With VoIP, businesses can use auto-attendants to route calls more efficiently. Auto-attendants are computerized telephone receptionists who can answer and route calls without a human operator.
This is great for businesses that receive a high volume of calls, as it can help reduce wait times and improve customer satisfaction. In addition, VoIP can help set up call queues so that calls are answered in the order they're received.
This is especially useful for businesses that have customers waiting on hold for long periods. Using a call queue, you can ensure that each customer receives the same high level of service.
There are many gains of VoIP for businesses. From saving your money, and improving sound quality, to enhancing customer experience. It's also more flexible and scalable than traditional phone systems. If you're thinking of switching to VoIP, be sure to do your research and choose a reliable provider.