It's no secret that a great team is the backbone of any successful business. But assembling a top-notch team can be tricky – especially if you don't know where to start. Read on as we give you some tips for gathering an amazing team of employees. We'll also provide some useful resources to help you get started. So let's get started!
1. AI Software
There's no doubt that AI software is playing an increasingly important role in businesses today. By using AI software, you can automate many tasks and processes – freeing up your employees to focus on more important things. With the help of Artificial Intelligence for recruiting, you can identify the best candidates for your open positions. You can also use AI software to automate the onboarding process – making it easier and faster for new employees to get up to speed.
For example, when you're looking for a customer service representative, you can use AI chatbots to answer questions and resolve issues.
2. Social Media
Social media is a great way to connect with potential employees – and it's also a great way to find out more about them. By conducting social media screening, you can learn about a candidate's work history, education, and even hobbies and interests. You can also use social media to reach out to candidates directly. For example, if you're looking for a web developer, you can search for potential candidates on Twitter and LinkedIn.
LinkedIn Recruiting: This is a great tool for finding potential employees on LinkedIn. You can use it to search for candidates, send messages, and even schedule interviews.
3. Employee Referrals
Employee referrals are one of the best ways to find qualified candidates. After all, your employees know your business better than anyone else – so they're in the best position to recommend someone who would be a good fit. To encourage employee referrals, you can offer incentives – like bonuses or gift cards. You can also hold regular referral drives, where employees can submit names and contact information for potential candidates. For example, you can hold a referral drive for a marketing position and ask your employees to submit the names of anyone they know who might be interested in the job.
4. Job Boards
There are dozens of job boards out there – and they can be a great way to find candidates for your open positions. When you post a job on a job board, you can specify the skills and qualifications you're looking for. You can also include a link to your company's website – so interested candidates can learn more about your business. Some of them might even apply directly through the job board.
Indeed: This is one of the largest job boards in the world, with millions of jobs posted every month. Indeed offers a variety of features, like the ability to post jobs and search for candidates.
5. Recruitment Firms and Networking
If you're having trouble finding qualified candidates on your own, you may want to consider working with a recruitment firm. Recruitment firms specialize in finding candidates for specific industries – so they're a great resource if you're in a niche market. They can also handle all of the logistics of the hiring process – from advertising your open position to conducting interviews. Some firms even offer guarantees – so you can be sure you're getting the best possible candidates. Another great way to find qualified candidates is to tap into employee networks. For example, if you're looking for a marketing manager, you can reach out to the American Marketing Association. Or if you're looking for an IT professional, you can contact the Information Technology Industry Council. By connecting with these networks, you can access a wealth of talent – and you may even find some potential candidates who are already employed by your competitors.
Also Read: Hire best executive search firms in California.
6. Employee Engagement Software
Employee engagement software is a great way to keep your team happy and engaged. With this type of software, you can create custom surveys, send automated reminders, and even track employee progress. By using employee engagement software, you can identify issues early on – and address them before they become serious problems. For example, you can use software to track employee satisfaction levels. If you notice a drop in satisfaction, you can take steps to address the issue – whether it's by providing more training or by offering incentives.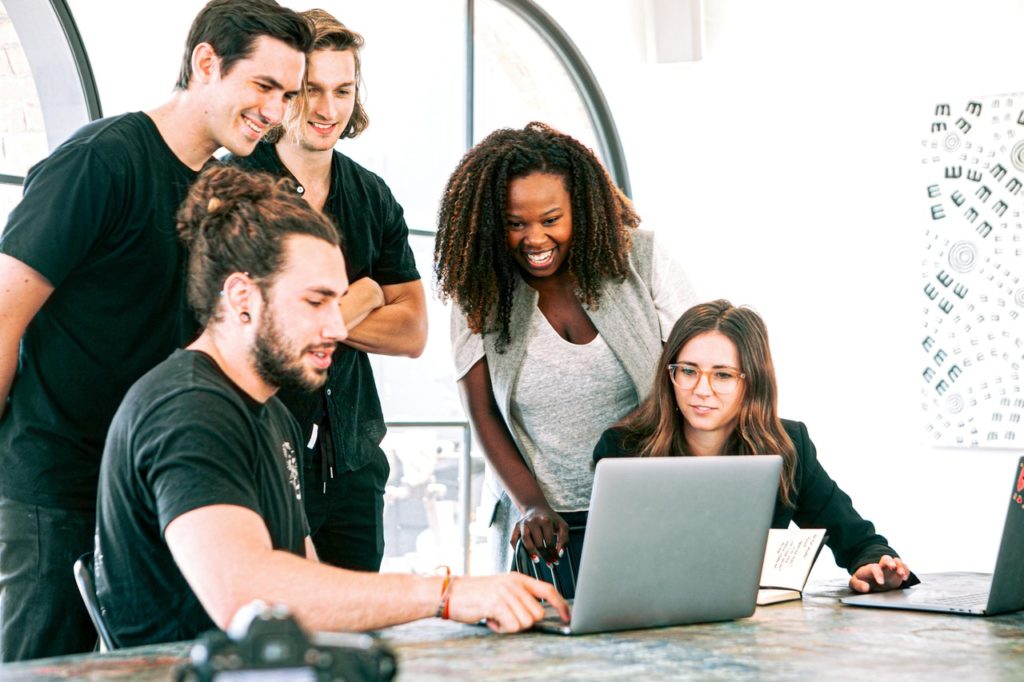 There are many different ways to find qualified candidates for your open positions. By using a variety of strategies – from job boards to employee referrals – you can ensure that you're getting the best possible candidates. And by using employee engagement software, you can keep your team happy and engaged.