In 2022, things have never been busier or more competitive on the business side of things. Whether you're thinking about expanding your company or starting a business, growth is essential. Your need to grow as a business to reach your full potential. This can be hard to do in such a competitive and aggressive environment, but with the right tips, anything is possible!
Whatever the size, if you're looking to grow your company, you've come to the right place! Here are some proven tips and tricks to help you get your brand off the ground and soaring to success! Follow these tips and grow your company like a pro in 2022!
Plan for Success
The best way to grow your revenue and company is to start with a solid plan. For starters, set out some tangible goals and objectives for your business, and brainstorm on how to achieve them. Look at where your brand is lacking, where it needs to improve, and what it's doing well.
If you have a lot of work to do, prioritize what's most important and get to work. Make the most of the resources, time, and skills you have available. Taking a moment to take inventory and plan can save you time and money and push you towards success faster!
Choose the Right Marketing Strategy
In most cases, growth problems can stem from a poor marketing strategy. Without solid marketing, even the best product or service available won't help you achieve success. As a business, if you can communicate your product and reach your target audience, you're in the clear!
To grow your business through marketing, you need to first find the right strategy. Social media, targeted ads, and an online presence are good places to start. Those at Webserv recommend using SEO, strong web design, and paid search and social ads to get your brand out there. Finding the right strategy is the key to locating and interacting with your target audience to grow your brand. 
Hire the Right People
Marketing your brand is important, but having the right people on the job is even more so. Your company is only as good as your employees, and your employees are only as good as their weakest link.
Building a strong, dedicated, and skilled workforce is key and it starts with the hiring process. Hire only the most skilled people for the job and make an effort to reward their hard work. Create a positive, healthy, and productive working environment to seal the deal. To grow your business and amass success, you need to have only the best of the best giving it their all.
Focus More on Your Customers
Apart from changing your business on the inside, the best way to grow your brand is through pleasing your customers. Your customers are what keep your brand afloat and are the key to expansion and success. To grow, focus more on finding out what your customers want and how you can provide it for them.
To figure out what your customers like, appreciate, and want, do some research and conduct some surveys. Work on improving your customer service and how you deal with your customers. Reward loyal or long-term customers with prizes and freebies to keep them happy. A handful of happy customers will help you grow more than a sea of dissatisfied ones.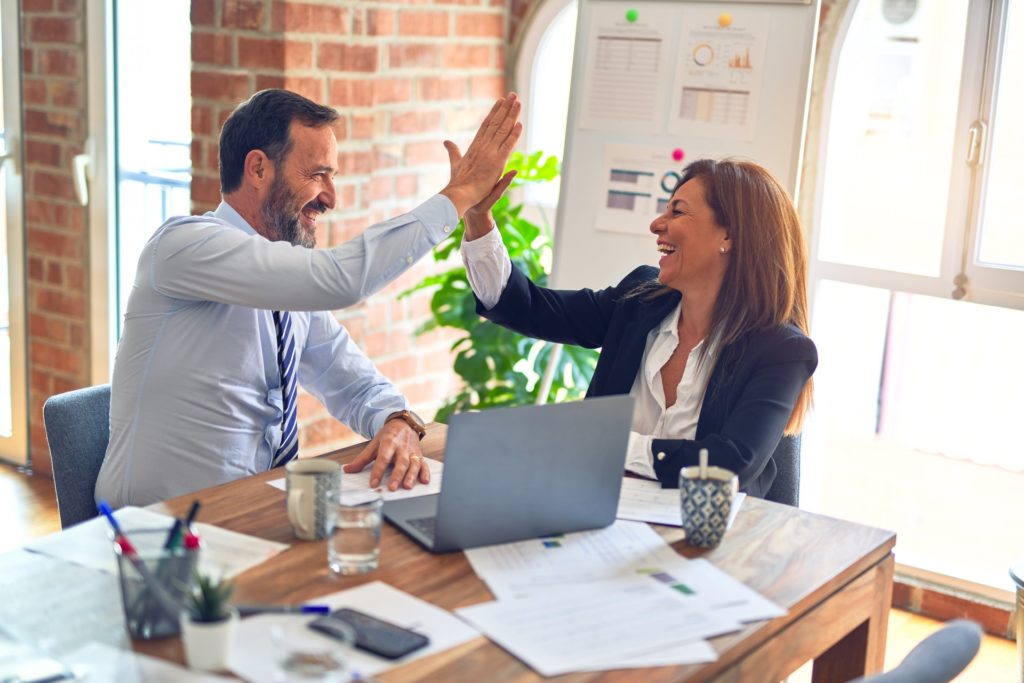 Reduce Your Risks
Finally, the last and most important way to grow your business is to reduce your risks. Although there are some risks you can't avoid as a business, that doesn't mean you have no control over the situation. Reducing your risks can help you save time and money, make smarter investments in your brand, and grow your company.
Reducing your risks can mean anything from security, health and safety, and investment risks. Make sure you run a tight ship and keep your employees and customers safe from security breaches and safety risks. Always practice proper risk management when investing and expanding as a business. Reducing risks is the perfect preparation for rapid expansion, so make sure you do it!
So there you have it! With this fool-proof list of tips and tricks, you're ready to start growing your business like a pro! To grow your company, start by planning and preparing for growth with a solid plan. Create a unique and effective marketing strategy to gain traction to share and grow your brand.
Build your brand with only the highest quality employees and make sure to keep them happy to instigate growth. Grow your company by focussing on treating your customers right and keeping them happy and satisfied. Last but not least, prepare for growth and smarter decisions by managing your risks. Follow these tips and tricks and take your brand to the next level in growth this year!