It takes effort to create good-quality backlinks for your website, and there is no doubt about that. Although many website owners use blog comment threads as a means of advertising their backlinks, this is not required nor helpful for your SEO strategies. You should seek the assistance of a link-building agency if you want your strategy to be A-game.
Although inbound links are frequently mentioned, the specific strategies for doing so are rarely covered. Fortunately, link-building tactics aren't as difficult to adopt as many people claim. Consider it similar to social media – if you have outstanding material and get it out to the appropriate people, they will share it.
In light of this, we'll help you get started by providing you with tested strategies for constructing reliable links. Read on to know more.
Your Content Plan Should Strike the Right Chords
One of the most tried-and-true trusted methods to naturally earn quality backlinks is to consistently deliver excellent blog content that individuals want to connect to. You must publish material that benefits your audience and is directly related to your field.
In this manner, people are motivated to spread it. If they have a website, they could perhaps link it out to other people and help spread the word.
Indulge in More Guest Writing
Create a fantastic blog post and submit it to other blog posting sites that would be a great fit for your content. If someone agrees, they ought to be ready to provide you with an inbound link within the article. In addition to showcasing your skills, guest blogging is a terrific approach to obtaining high-quality white-hat links.
The majority of media companies allow contributors to contribute unique articles on subjects that interest their audience. However, you should begin with newspapers that are specifically related to your area. You can make inquiries with branding periodicals if you work for a digital marketing agency.
Do Not Forget Your Roundups
These can be very effective strategies for interacting with influential people. Even though you might not immediately get a lot of backlinks or leads from these roundups, developing relationships with influential individuals will eventually help you gain reliable backlinks from credible sources.
Once they have contributed to your roundup, you can get in touch with them later to inquire about a guest posting possibility or another matter. In the process, you can once again appreciate them for their assistance with the prior professional roundup.
Build those Big Case Studies
You may be sure that your clients will link to your website if you make them look excellent in case studies regarding their company. But you need to develop them and show a big story with substantial results.
This entails selecting businesses that are motivated and knowledgeable about your service or product. Additionally, it entails formulating pertinent queries and organizing the case study in a clear, thorough manner.
Get in Touch Digitally with Webinars
Your audience will undoubtedly spread your content if it's educational. Making and embedding your PPTs into a blog post is one quick way to accomplish this. Additionally, you can integrate it into the homepage for the webinar.
You can also collaborate with another business, company, or personality for the webinar to have an even better chance of obtaining backlinks. In addition to creating a great presentation, two well-aligned companies will also expand the audience long after the webinar has ended.
How Can it Help Overall?
By backlinking to the blog content, a reputable link-building agency will boost the exposure of your website. Therefore, brand awareness will give your business an advantage over rivals. The agency will attempt to link guest pieces to blogs and websites that relate to your company.
For instance, if you sell footwear, the link-building agency will connect to guest pieces on the blogs of fitness companies or training apps. As a result, this will guide visitors who have similar interests to your site. It will increase your chances of turning visitors into paying clients!
Final Words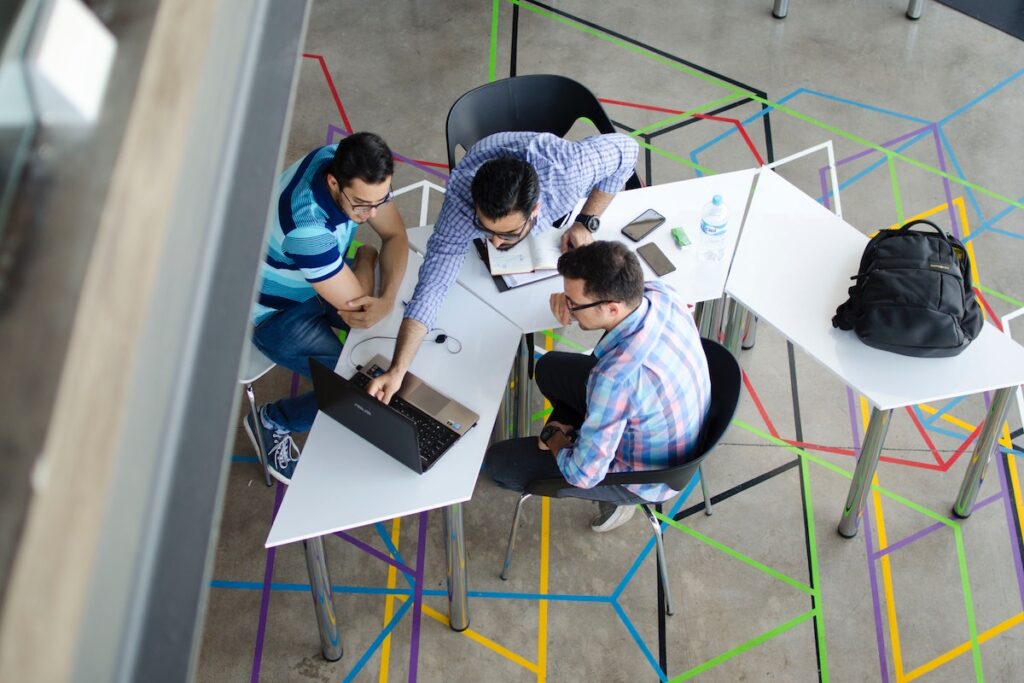 You may want to consider hiring an SEO link-building agency if you want your brand to dominate the pyramid in your industry. They will assist in creating a long-term link-building plan that will aid in the emergence of your brand as an authoritative figure in your sector. Keep in mind that you become more of an expert in your niche as you produce more content.
If you need help, you should reach out to AdLift. Their services will help you plan your digital marketing strategies better. When it concerns being among the top and most dependable SEO and link-building agency, AdLift is definitely an ideal fit!