A successful business stands out from the competition. To do this, you must create a brand strategy that communicates your key message, values, and positioning to your target audience. This sounds much easier said than done, but the fact is, many are doing it successfully. So, how do you create an effective brand strategy? Here are some tips to help get you started:
Use Custom Print Products
Despite the digital age we live in, don't discount the power of tangible promotional merchandise. Not only is it a great way to increase your brand visibility and recognition, but you can also reach an even wider audience with products like custom t-shirts, mugs, and business cards. Therefore when thinking about marketing for your organization ensure print items are part of that mix.
Consider using promotional items such as hats, keyrings, magnets, or stickers. These are all great ways to spread the word about your company and showcase your brand logo. As you consider branding by creating custom coroplast signs, remember the brand message and design you want to convey. Be unique and use design elements to make you stand out. You can always work with a professional designer to create branded materials to help you build an effective brand strategy.
Identify Your Target Audience
Knowing your target audience and their needs, desires, buying behavior, and preferences are essential in developing a successful brand strategy. This can be done through market research to determine the characteristics of your customer base.
Ask yourself questions such as: Who is my ideal customer? What do they need/want from my product/service? What will make them choose me over the competition? Sometimes, you may need to narrow or broaden your target audience to reach the desired results. For the changing market demands, a business should know its target audience and how to best communicate with this group.
Create Your Unique Selling Proposition
What sets your product and/or service apart from other offerings on the market? This is crucial for any business to stand out amongst its competitors, so it's essential that this element of your brand strategy remains a primary focus point. It's also worth noting that defining a unique selling proposition (USP) doesn't necessarily have to be related strictly to the product or service itself; you can instead concentrate on providing excellent customer service, rapid delivery times, and quality assurance.
Once you decide on your USP, ensure it is communicated through your brand communications. From your website content and advertising campaigns to social media posts. Besides, ensure that you keep the message consistent across all channels.
Develop a Solid Visual Identity
It's not just what you say; it's how you say it that matters. Your visual identity is the way you present your brand through visuals such as logos, colors, textures, and fonts. Together, these elements should reflect your brand's personality and values.
When developing a visual identity, look at your competition to see what they are doing while still being sure to stand out. For example, if you are selling sports apparel, you need a logo that conveys the message of vigor and enthusiasm. A solid visual identity will help create a strong and recognizable brand.
Monitor Your Brand Image
The online world is constantly changing, and it's essential to monitor your brand image to stay up-to-date. Monitor trends, competitors, and customer feedback on social media sites and review sites like Yelp or Google reviews. These platforms can provide valuable insights into your brand image and help you identify areas of improvement.
Take the time to address any negative comments or reviews that customers may have. This is an opportunity to showcase your customer service skills and demonstrate how much you care about their experience with your product/service.
Develop Your Brand Story
Developing a clear and compelling brand story will make your brand stand out from the competition and help grab your audience's attention. It should be unique to your company and should include elements such as mission statement, values, vision for the future, customer segment(s) you're targeting, how you're different from competitors, etc. Furthermore, this should also communicate what problem your product/service solves or what everyday needs it meets. Additionally, reference points such as awards won or influencer campaigns can be included to provide context around why consumers must engage with you. Even more specifically, it's important to focus on the elements like emotionality and honesty that make the story human-centric so it resonates with those hearing it. Once created, weave the story into all facets of your marketing strategy, advertorials should tell stories that convey values; websites should have a clear and convincing narrative.
Think of the Business as a Person
This is a great way to get into the mind of your customers and help build an effective brand strategy. Think about what kind of person would buy your product or service. What emotions do you want them to feel when interacting with your brand?
It helps you create messaging, visuals, and content that resonates with your target audience. By thinking of your business as a person, you can better understand your customers' wants and needs. Additionally, consider implementing open innovation practices to enhance your brand strategy by collaborating with external partners to bring new ideas and solutions to the table.
This strategy is especially effective when developing campaigns and content for social media. Tailor posts to different audiences and ensure they are relevant to the platform.
Analyze Your Competition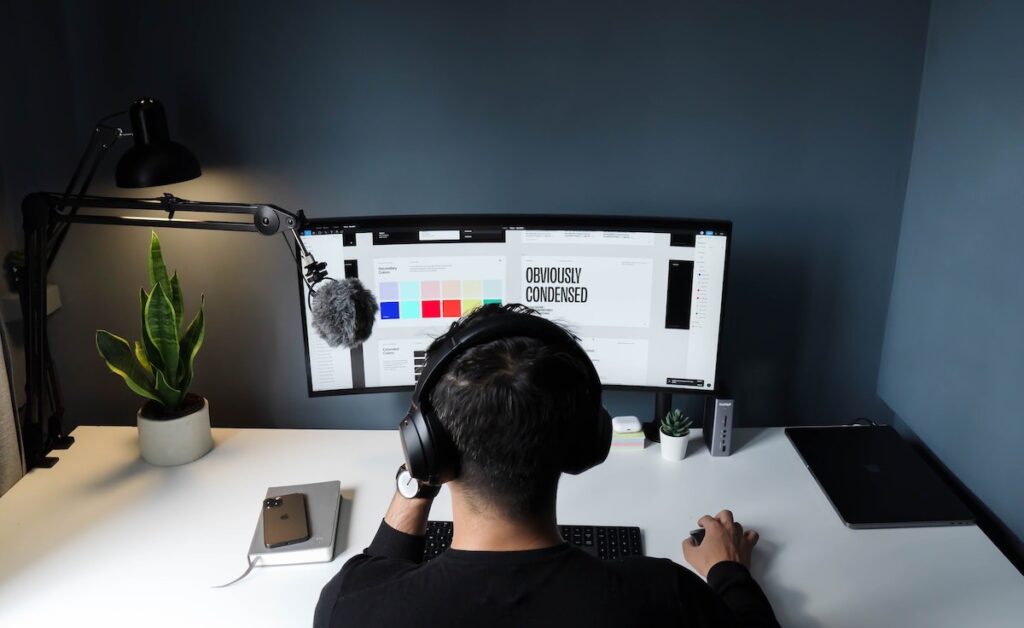 Take a look at what they are doing and how you can do it differently. This will help you gain a competitive edge and differentiate yourself from the rest. Look into their marketing strategies, customer service practices, pricing structure, or even unique offerings and see if you can use anything in your own business.
To be effective with the analysis, make sure to set a baseline. It will give you an indication of how your business is performing in comparison to others in the same industry. Modern tools such as web analytics or market research can provide valuable data to measure your performance.
Creating an effective brand strategy is a process that takes time and effort. However, building a solid and recognizable brand is well worth the investment. Remember these tips when creating yours, and watch your business grow.