How can you differentiate yourself in the real estate market if everyone is selling the same thing? One of the best ways to make a positive impression on clients is to have a clean and up-to-date CRM. Agents occasionally fail to update their CRM, which can be an expensive error. A current and adequately maintained Customer Relationship Management (CRM) system can make the difference between success and failure for real estate agents. Agents may manage their customers, contacts, leads, sales, appointments, and more with the help of a CRM.
These are top seven reasons listed below why you should always maintain your CRM organized and current.
1. Keeps Agents Organized 
Real estate agents can keep on top of activities without sifting through paperwork or emails by maintaining an organized CRM. This can help agents by giving them a thorough perspective of their whole real estate portfolio, which can save time, energy, and resources.
Agents can prioritize tasks and concentrate on the most crucial business goals using an up-to-date CRM. They can boost their productivity, close more sales, and succeed in their line of work more generally.
Agents maintaining an organized and current CRM may easily retrieve vital customer data like contact information or transaction history. This saves agents the effort of sifting through files and communications, which is especially useful for agents needing to refer back to previous customer data.
Unfortunately, there are times when agents could miss crucial details or assignments because of an out-of-date CRM. Missed deadlines and lost business opportunities may result from this. Maintaining an updated CRM is crucial for remaining organized and ensuring that every aspect of a customer's request is handled.
How Does the Customer Gain?
Regarding giving clients advice, it takes time to make a mistake while considering the increasing demand and distribution of properties. For instance, your CRM should be able to swiftly filter out the appropriate properties for a family looking for a four-bedroom home with a big yard and lots of storage space.
By doing this, customers are sure to find what they want while also saving time. Moreover, you should spend time outlining to them the advantages of utilizing CRM systems. You'll find it simple to refer clients that are moving outside your area because you may guide them to potential properties there. There are now trustworthy websites with rich data and information about real estate properties. This makes it easier for you to give clients the appropriate information when needed.
2. Boost Efficiency with CRM Integrations
CRM solutions can integrate various platforms, from marketing automation to accounting ones. As a result, production and efficiency are increased, and agents better understand how their businesses are running.
Agents can process paperwork and manage documents using CRM connection solutions like DocuSign or Salesforce. They can also utilize QuickBooks for in-depth financial reports or Zapier for automated data entry. Agents may speed up transaction closing with the correct integration solutions, which streamline their workflow.
On the other hand, you could combine it with Google Apps, enabling you to access emails, calendars, and client contact information from a single location. If you include project management and task-tracking features, it can also change the game.
You may utilize your CRM and Quickbooks, a fantastic accounting program, together to keep track of your finances. By having everything in one location, you can maximize the effectiveness of your sales process.
Why is the Integration Vital?
You can accomplish more in less time and ensure all of your customer data is current by integrating different systems with your CRM. Thanks to this, agents will be better able to serve customers and make more informed judgments.
Real estate agents can maximize their profits by updating their CRM with the appropriate technologies. Organized and effective agents can close more deals more quickly, gain superior market knowledge, and uphold a higher level of professionalism.
3. Facilitates Better Communication 
Communication within a real estate business might become fragmented without information sharing and a current CRM. If an agent and their customer are on the same page, their business may be fine.
Agents can give customers thorough updates on their projects and progress when accessing an up-to-date CRM. This improves customer satisfaction overall and fosters confidence between sales representatives and clients.
On the other hand, when agents utilize an out-of-date CRM, they run the danger of delivering their clients inaccurate or obsolete information. Customers may sometimes need clarification or clarification due to their inability to grasp the agent's progress.
Negotiating a sale price, responding to customer questions and requests, giving an update on project status, addressing complaints or feedback, informing customers of new properties available for viewing, and providing guidance or recommendations are everyday situations where communication is essential.
In each of these scenarios, having access to a current CRM enables agents to engage with clients effectively, ensuring that they are kept informed and up to date. This can foster the loyalty and trust that are necessary for a business to succeed between agents and their clients.
Other Channels of Communication to Try
Agents have access to additional communication channels in addition to using a current CRM. This can include SMS, emails, social media, and more.
Agents may reach a larger audience and customize their message for each platform by utilizing numerous means of communication. Additionally, agents should ensure that their messaging is consistent across all platforms and keep customers informed of any changes.
Agents should be mindful, however, to avoid overwhelming clients with notifications, as this might annoy them. Instead, they ought to concentrate on giving each consumer pertinent and helpful information.
4. Stay Ahead Of Competitors 
Being ahead of rivals is crucial for success in the competitive world of real estate. Agents may keep updated about the market and immediately access essential data using a current CRM.
Agents can price their services more effectively and offer clients better advice if they have the most recent information. They can also use this information to generate more leads, stay ahead of the competition, and predict client wants.
When agents make use of an antiquated CRM, the opposite is true. They may fall behind their rivals, needing more access to recent information or market trends. This occasionally can result in missed commercial chances.
Agents need to be well-versed in market trends and the most recent events. An updated CRM is a fantastic tool for this. It enables agents to keep up with current advances, comprehend what their rivals are doing, and decide for themselves how they might provide better customer service.
Tips to Utilizing Analytics in Understanding the Industry
Agents can monitor and evaluate client interactions with the help of a modern CRM. They can use this information to determine which initiatives are effective, what services clients are most in need of, and where their efforts should be concentrated.
Agents can assess their performance and choose the best course of action for enhancing their services by using analytics. Additionally, they may use this information to pinpoint client requirements and create business plans that will enable them to prosper in the real estate industry.
Agents can think about employing analytics to learn more about their local market and how their rivals are faring. Agents that have access to the most recent analytics may quickly determine what services consumers need, which tactics are most effective, and how to beat the competition.
5. Improved Client Service
A portion of the job description includes understanding your client's demands and mindsets. Agents may easily access customer data, such as prior transactions or project details when using an up-to-date CRM. This enables businesses to better serve their clients and cultivate enduring relationships with them.
Real estate buyers and sellers want to feel confident and trusted while dealing with their agents. Consumers want assurances that their agent is well-prepared, effective, and available. Agents may provide better client service and ensure they receive the most excellent care using an updated CRM.
Agents may make mistakes or need clarification if they rely on an outdated CRM, on the other hand. Customers may become irate, leading to missed business chances or unfavorable reviews.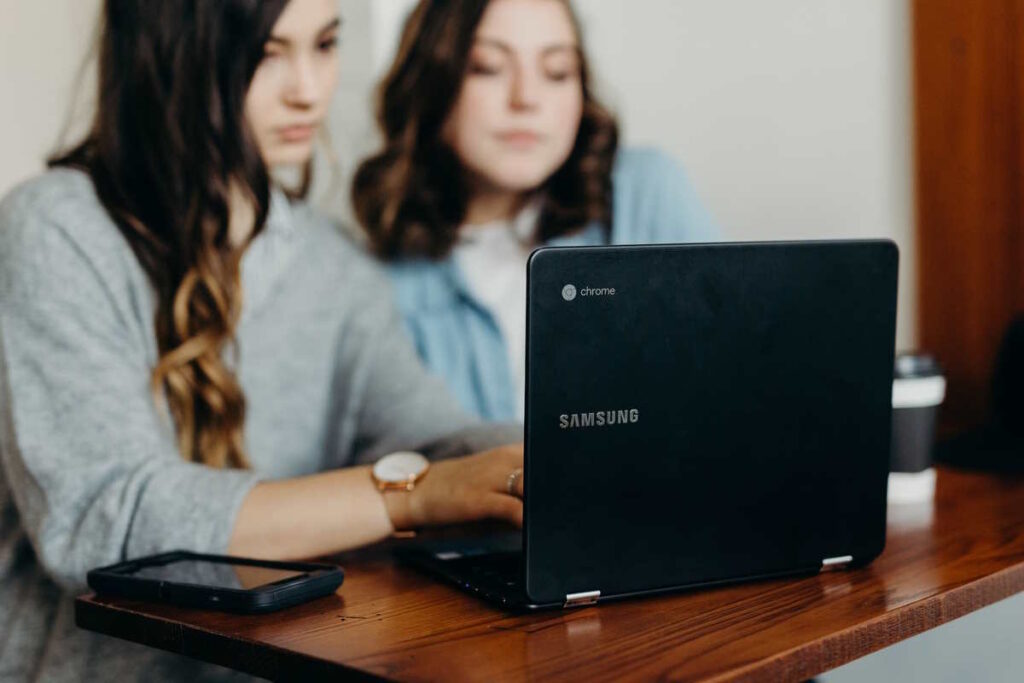 Which are the Other Ways to Complement Your Customer Service?
The best agents are those who are aware of the diversity in the market, are always up for a challenge, and are knowledgeable about what works for various types of clients. You might need: to compliment your customer service.Here is how:
Collect property information from a variety of sources. Public documents, regional regulations, and business websites are all examples of this.
Offer customers sophisticated search tools or filters depending on their unique requirements.
Provide online listing services and automatic email alerts for new property listings.
Take into account customer feedback when making decisions.
Remain current with news and trends in the real estate sector.
Offer customers thorough property analyses and reports.
Send consumers recurrent emails to update them on new properties and fashions.
Conduct customer surveys and market research to understand their demands better.
6. Increase Valuable Leads
Leads are prospective clients who have expressed interest in your products or services. Agents may track these leads, keep track of their contact information, and follow up with them appropriately by using an up-to-date CRM. Agents can concentrate on forging connections with prospects with the best potential to become customers by using a well-organized CRM.
Leads may sometimes "slip through the gaps," costing a company prospective business. Agents still utilizing out-of-date CRMs run the danger of missing out on essential leads that could be the difference between a successful and unsuccessful month.
Real estate agents frequently need to pay more attention to follow up with leads, a standard error. Agents may prevent missing out on valuable leads by tracking all prospective customers in an up-to-date CRM.
On the other hand, agents that need to maintain their current CRM may be able to respond to leads swiftly, which may result in missed opportunities. If their CRM is updated, agents may not be informed when a consumer changes their mind about purchasing.
What Makes Lead Generation Challenging?
Every sincere real estate agent will tell you that generating leads requires using a current CRM. Agents can more easily target potential customers with tailored emails or other forms of outreach by using a well-maintained CRM to learn what the consumers need.
But, the lead generation tactics you employ are only as effective as the data you have at your disposal. Likely, you can only create leads if your CRM is updated and completed efficiently.
Avoid generalizing your client's wants based on what is popular or what is believed to be accurate. As a result, you now have a pool of non targeted leads which might be interested in something other than what you offer.
7. Keep Track of Current Deals
Even if it's completely normal that you want to search for additional bargains, it's always wise to protect what you already have. Following up on your current deals is crucial at this point. Effectively tracking them on your CRM, which is made simple when you keep it updated, will help you do this.
The information in your CRM can be used to track down leads, buyers, and sellers and to keep an eye on market trends. Agents that use an updated CRM are more effective at staying organized and closing deals.
Which are the Hacks for Effective Deal Tracking?
Tracking transactions may seem like a hassle, but breaking it down into manageable steps can be pretty straightforward and helpful.
Add follow-up reminders to your calendar to keep track of each offer and stay organized.
Use automated messaging to effectively converse with buyers, sellers, and leads.
Take thorough notes on every transaction and interaction with customers.
With consumers, establish clear expectations so that you know what to anticipate from them.
Explore the data in your CRM to find trends and improve your decisions.
Keep abreast of the market by frequently touring homes and going to open houses.
Being proactive is always the best course of action since nothing beats the security of knowing where your deals stand. An updated CRM will help you expand your business and close more deals. As a result, you get confidence unlike anything else and remain competitive.
Real estate agents who want to stay organized and deliver top-notch client service must have a current CRM. A modernized CRM enables salespeople to access client data quicker, forge customer bonds, and close more deals. Additionally, using automated messaging, reminders, and the information in your CRM will help you keep track of current sales. Real estate brokers can expand their business by implementing these strategies with a modern CRM.