The majority of people around the world nowadays are choosing to use their mobile to navigate the online world. It's that, or they choose to browse the internet on a tablet instead of opting for a clunky desktop. With that in mind, it's become more of a need nowadays for businesses from all industries to cater to a mobile-dominated society.
With mobile paving the way, there are certain expectations that we all have when it comes to websites or software and how they perform on mobile. Mobile apps have come a long way since the first ones came about in 1997 – for those who remember 'Snake'.
User interface and user experience are two elements that are key to the success of a mobile app because they each benefit the overall satisfaction of the customer using it. But what are they and how can they determine the level of success you can achieve with your mobile app?
What is a user interface?
A user interface or commonly abbreviated as UI is how the users interact with the mobile app itself. These are the basic building blocks that influence the overall experience that the user has. You may begin honing your abilities by taking Figma lessons online, as you must give the most excellent engagement for your users by making the interface simple to understand and exciting to interact with.
The development of the user interface is what helps the user find value in the app itself and that's important because there are so many apps out there on the market. With around 2.87 million apps available to download via the Google Play Store alone, there's a lot of competition when it comes to the spotlight.
The interface also needs to have a brand identity that makes it recognizable to the customer, whether or not they've come across the brand before.
What is user experience?
A user experience, or UX, is where you're attempting to provide the very best experience for the user when it comes to the app. Whether it's their ease of usage and the impact it has regarding their expectations of the app itself.
Creating the best user experience is one that must be clear and concise. It has to be user-friendly so that it can hopefully create a loyalty following of customers. Whatever the intention that the app has, the user experience contributes to that conversion from a potential lead to a customer.
How are UI and UX important to mobile apps?
So what makes UI and UX so important for mobile apps nowadays? Apart from the obvious competition that most new apps face, there are benefits to focusing on these areas of development. They can really help to maximize the mobile app's success if done right.
Engages the users
For any mobile app, the company creating it wants the user to come back to it time and time again. However, as we've become so accustomed to advanced technologies, we expect a lot from an app.
94% of first impressions for websites are design-related and it's likely to be similar when it comes to apps. If there's no creative design or layout to entice the user to explore the interface of the app, then it fails at the first hurdle. If your app is appealing enough for them to navigate the app further, then you're off to a better start.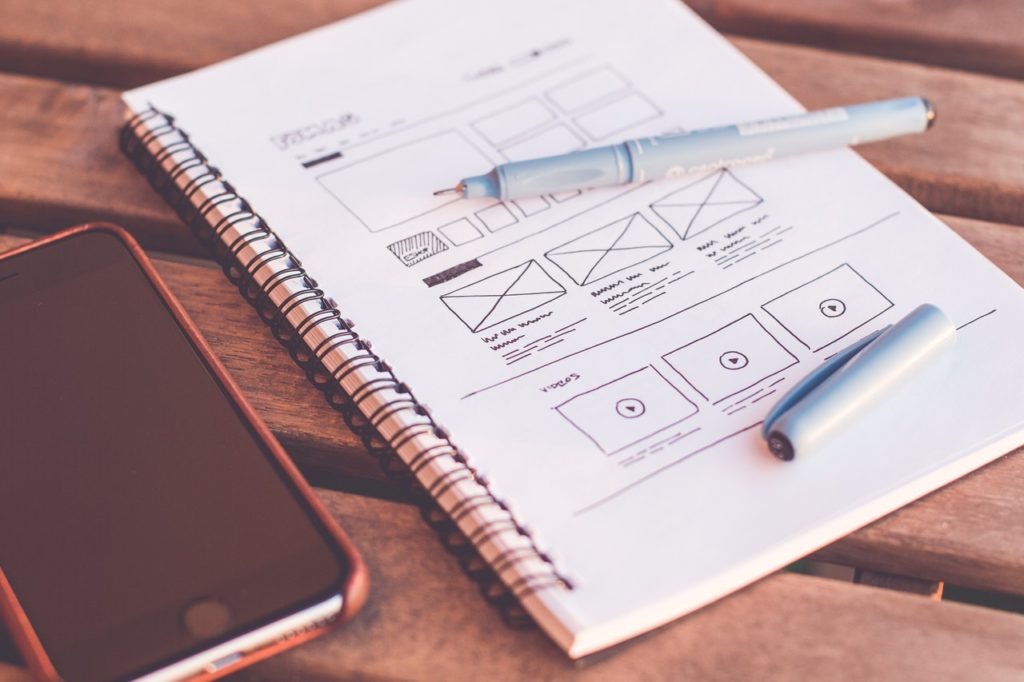 That's why both the user interface has to be designed in the right way and working correctly in order to provide a positive first-time experience for the user. It's also important that the app is engaging the user from the get-go and won't at any point enable them to switch off from it.
An improved return on the app's investment
The user interface and user experience are two major players in helping improve the ROI for what you've invested in the app. The creation of a mobile app takes around 3 to 4 months on average, which means there's a lot of time, effort and money that's gone into it. By spending time trialing the UI and UX, you'll likely iron out all the kinks needed to provide more success.
From that positive customer experience, they'll likely pass their appreciation for your app onto others that they think will benefit from it too. This increases your potential leads and outreach, hopefully converting into paying customers. It all helps towards securing a return on your investment.
Helps cut down on costly changes in the process
Spending time on the UI/UX of your app is going to help cut down any changes that you make in the process of development. A lot of expense can be found in having to make changes on elements of the app that you've already spent money on to begin with.
With any business, the way you spend your money is influential to keeping your business financially healthy. 38% of small businesses have suffered cash flow problems that leave them unable to pay debts. When you create an app, it's vitally important that you get it right the first time around where possible.
Obviously, there will always be errors or mistakes made but focusing your time and efforts the first time around is going to hopefully reduce those additional expenditures that enable you to make changes needed.
The more attentive you can be with the user interface and user experience stages, the better it will be for your app.
Less back and forth in the development
There are many tools that you'll likely use in the process of creating an app and there are many that are available for UI and UX purposes. Maze's ux design tools guide is a great one if you're looking for guidance on the best out there right now.
By paying attention to the stages of developing the user interface and user experience, there's less back and forth in the development process as a whole. This is important because of the amount of time it already takes for an app to be created. Any more time spent going back and tweaking things will slow down the launch of the app.
This is also something that can lead to more of a financial loss too, so it pays to be attentive to these stages in mobile app development.
Tips for enhancing UI and UX for development of mobile apps
Are you approaching the development stages of UI and UX? Perhaps you've made some headway already but need a bit more guidance? We've gathered a few tips for enhancing these areas of development in order to give your mobile app the best chance of success for your target audience and beyond.
Provide easy navigation for every part of the app
Easy navigation is going to open up the floor to many demographics because not everyone is as technically savvy when it comes to operating an app. Unless you're catering to an audience that has a lot of experience in mobile apps, it's good to ensure your user interface is easily functionable.
The user should be able to freely navigate the app without having to rely on too much for help. However, that help should be readily available if required. Be sure to make navigation an easy one across every part of the app, not just the main landing page.
Create many interactive elements
Interactive elements are important because it keeps the app interesting. If everything was static, then you may lose the focus of the user or they could see the app as being boring to use. It's good to provide as much interest as possible in the way of interactions.
Get creative with the elements of the app to make each part a worthwhile place for the user to click or explore.
Don't create clutter with your design
White space is often something that many will shy away from using but it can be highly beneficial in keeping your users engaged. Too much clutter on the screen and it can be hard to focus on any one point on the page.
It can be good to keep your designs simple and minimal where possible. It can allow you to then draw the eye to the parts of the app that you want them to click on or utilize. White space doesn't just mean the color either, it can actually be any color, pattern or background image.
The devil is in the detail – be detailed
As the old saying goes, the devil is in the detail, so it's necessary to be detailed in your efforts to improve user interface and user experience as much as you can. If you feel like you've done enough, then go over it again and look for any problem areas. As mentioned above, it will save a lot of time and money.
By paying attention to the UI and UX of your mobile application, you increase the chances of creating an app that performs well to its market. Knowing and understanding what your audience needs and wants from an app will help implement the best functions and experience for the user.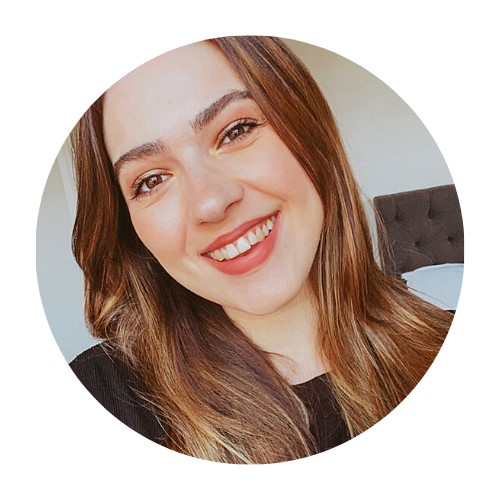 Freelance writer for many clients across multiple industries. Natalie has two years of copywriting experience. Natalie has a wide range of experience copywriting for web pages for businesses across many industries. She's also an owner of two blog websites and a Youtube content creator.