Have you faced a situation where you start working on a new project and soon lose track because of many documents, tasks, and other things? And, once it becomes chaotic, you lose the hang of the task, resulting in loss of productivity. As a result, you end up missing deadlines, giving rise to an unorganized team.
For a business looking to make an impact, this is something they should avoid. That's why you need to organize your work to keep your business flowing smoothly. Staying organized saves your business a great deal of money and time, allowing you to flourish and grow.
But manually organizing your business is not a piece of a cakewalk, and for this reason, you will find a sea of apps to make your life easier and simpler. However, weeding through this technological mess and figuring out SaaS apps that can organize your business can be challenging.
To make your life less messy, we have listed some apps to organize your business.
Top 5 SaaS Apps for Organizing Your Business
Here are five SaaS apps that can help you organize and streamline your business processes:
1. Document collaboration and project management app
Whether you're running a remote team or an in-office team, you need some document collaboration to streamline business processes and ensure your employees waste little time searching for information.
For employees, there is nothing more frustrating than receiving work-related documents in an email attachment. Downloading and storing the document can become cumbersome, plus they may have to download the latest version of an important document every time they work on it.
That's where document collaboration and project management apps like come in. Such apps help your employees to view, edit and work simultaneously on documents in real-time, without sending email attachments to each other.

Apart from working as a document collaboration app, Slite offers different templates, project scope, project proposal, software documentation, among others. Using these templates, you can learn how to write a project proposal, project scope, and software documentation.
Interestingly, you or your team can make updates in these templates in real-time and ensure everyone on your team is on the same page. This helps inefficient project management.
Importance of using this app: This SaaS app is critical for working together, staying organized, streamlining workflows, and eliminating inefficiencies.
Reason for using this app: Employees spend 1.8 hours every day searching and gathering information; a document collaboration and project management app can help make employees more productive.
2. Contract and invoicing app
For small businesses, one aspect of staying organized is receiving payments promptly. The harsh reality that most businesses face is with customers who owe you money. If you don't track your payments, customers will not rush to fork it on their own.
Luckily, contract and invoicing apps like Bonsai can remove the pain of invoicing and give you more options to manage contracts, provide more options to receive payments, and speed up your business growth.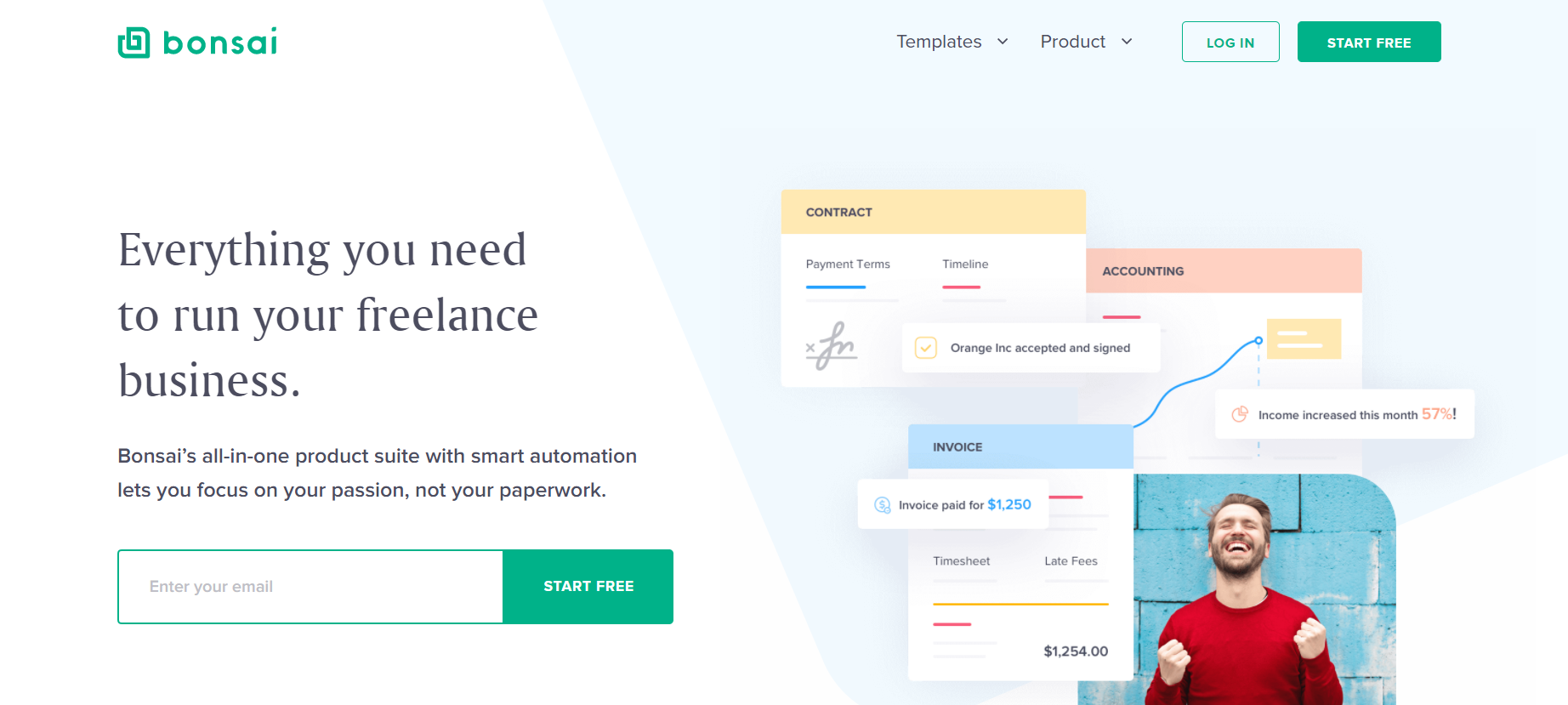 From invoicing capabilities to document creation and alert notification, this app significantly affects your bottom line. Interestingly, Bonsai is loaded with different contract templates that save time on creating a contract from scratch. If you're organizing an annual party for employees, Bonsai's DJ contract comes in handy. The best part is you can customize all contract templates using their free contract generator.
Just enter the details like contract's length, cost, and expectations from the disc jockey (DJ). Also, the intuitive app creates an automatic invoice upon entering all contract details. You can even guide this app to send invoices directly on the day of project or task completion.
With Bonsai, you can create project documents, contracts, and invoices within a few minutes.
Importance of using this app: This SaaS app allows automated content creation, which means you don't spend money on hiring a lawyer.
Reason for using this app: With 61% of late payments due to incorrect invoicing, it makes sense to invest in a contract and invoicing app
3. Note-taking app
A few years ago, note-taking was a simple process. Take out a sheet, fill your pen with ink and do the writing. While you can always write notes on the back of a napkin, scribble on a desk, a ticket stub, or even a notebook, it won't keep you organized.
You can always scribble on Google Docs or create a Gmail draft, but these apps won't keep you organized. A single mistake could discard the draft and delete your Google Docs.
Great note-taking apps are the ones that are dedicated only to taking notes. Apps like Evernote are fast, sync notes across multiple devices, and are available regardless of the operating system or computing platform you use.

Apart from allowing you to take notes on the go, Evernotes can handle notes in almost every format. Luckily, you can add audio clips, text notes, PDF documents, emails, Slack conversations, scanned hand-written notes, and anything else you can think of.
With Evernote, your business has one safe place to throw everything. But don't confuse this SaaS app with a dumping ground because it's much more than that. It's designed to sort and organize all your notes.
For businesses looking to stay organized and streamlined, Evernote could be the difference between success and failure.
Importance of using this app: Evernote lets you and your business stay organized with minimal effort.
Reason for using this app: With 67% of employees believing that it becomes easier to focus on work when important information from their app appears in a single window, investing in a note-taking app could be profitable for your business.
4. Online calendar app
With the work environment being characterized by long working hours and busy schedules, forgetting appointments and missing client deadlines can negatively affect your business. Also, with hundreds of things to do all at once daily, staying organized becomes a nightmare.
That's why businesses shift their focus on online calendar apps that keep a long working day organized, save time, and boost productivity. A calendar app isn't a piece of luxury; it has become a necessity because it helps small business owners keep a tab on all doings within the business.
Online calendar apps like Calendly can help you in organizing your business. Apart from offering all the benefits of a calendar app, Calendly allows you to add the availability preference that you can share with your co-workers or colleagues.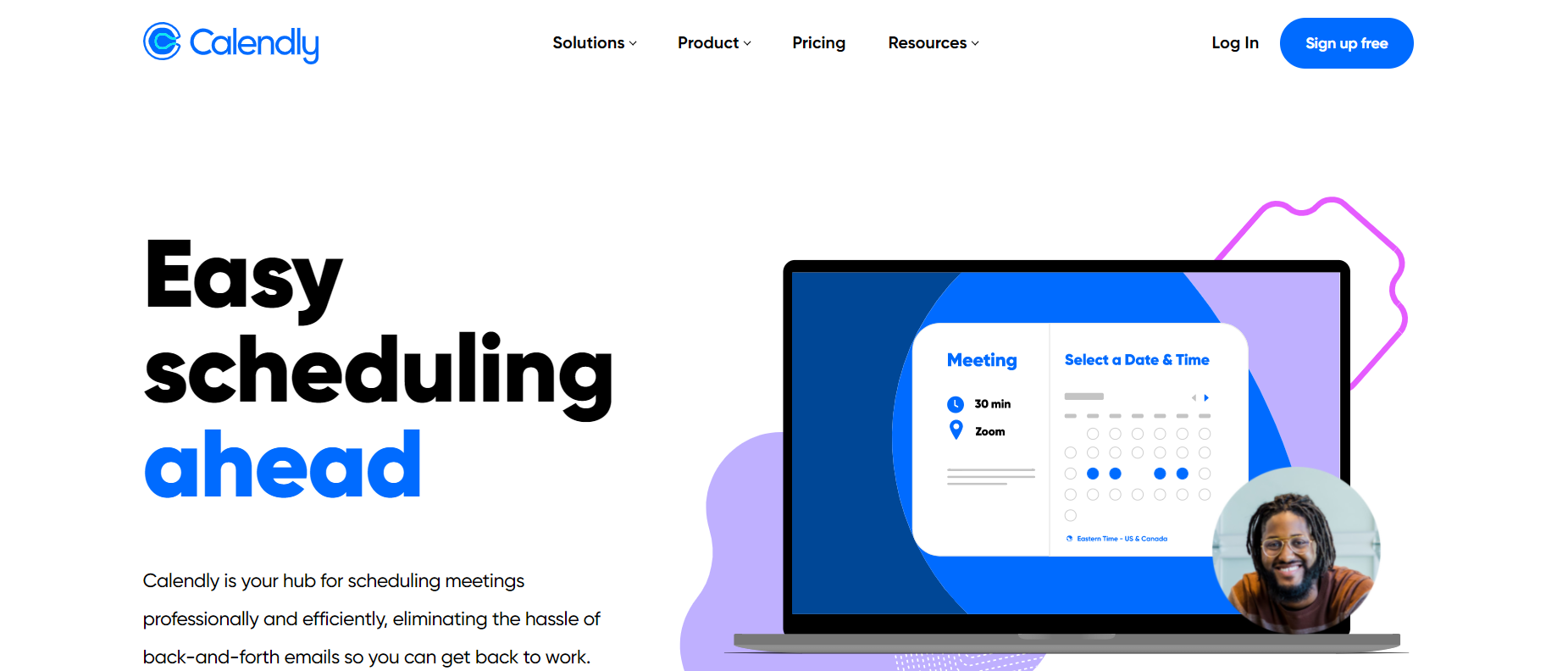 As a result, your team can book meetings with you without facing the endless hassle of sending messages about the best time to conduct a meeting. Advanced features of Calendly include scheduling group or one-to-one meetings and adding custom questionnaires.
Interestingly, to avoid overlap of meetings and prevent too many meetings for a day, set a limit on the total number of meetings you will take in a day.
From calendar integration to SMS reminders to automatic time zone conversion, Calendly is a must-have app in your toolkit.
Importance of using this app: Improved productivity, effective time management, and efficient organization are three reasons why online calendar apps are useful.
Reason for using this app: With 70% of people relying on digital calendars to manage their day-to-day life, an app like Calendly can help you efficiently manage your business.
5. Password management app
What's the most challenging thing to manage in a workplace and even your personal life? It's passwords. With every website and app having its unique password requirement, remembering them is practically impossible.
Even when you use any of the four apps mentioned above to organize and store your files, you will have to remember the password for each, thereby adding a few more complex passwords to remember.
For such issues, you have SaaS apps like LastPass. It's a password manager that allows you to save your login details, credit card information, and contact information securely. Apart from passwords of websites, LastPass allows you to save digital records like Wi-Fi passwords, membership, and insurance cards.

More importantly, LastPass allows you to generate strong, long, and randomized passwords that protect you from hackers. You can even share business-related passwords with your team members.
LastPass' multifactor authentication is excellent for bolstering secure logins.
Importance of using this app: Password management apps remove the frustration of storing and securing complex passwords for every business account.
Reason for using this app: With an average business user having 191 passwords to remember, store and secure, apps like LastPass come as a boon in disguise.
Choosing the best SaaS app for organizing your business
It's the 21st century, and here, technology empowers your business and teams to organize their work and provide the much-required edge over the competition.
Though these are just a few tools to store, organize and manage your business, they are a great place to start with. While each one promises to bring a significant change to your business process, it all depends on your business's needs.
What may work for a competitor can fall flat on its face for your business.
So, conduct thorough research and weigh your options before investing in any app that aids workplace organization.
Which apps do you use to organize your business and day-to-day activities? Please share your thoughts with us!