With the fast-paced advancements in technology, the world's money movement has taken a new trajectory over the past few years. More and more consumers make a preference on digital money transactions over the traditional modes of payment such as cash and checks. Now that the internet provides consumers with the convenience of shopping from wherever and whenever around the globe, many people find digital payment methods better, versatile, and perhaps even safer considering the likes of crypto, PayPal, and mobile money solutions like Apple Pay.
Well, let's stick with mobile payments for a bit, considering that the larger percentage of consumers owns a mobile device in this age and day. Thanks to mobile wallets, it is interesting how you can carry millions of dollars in your pocket and not lose it all in case you get mugged or robbed.
In the eCommerce world of today, more than half of the purchases made online come from mobile devices. This is something you should take advantage of if you own an online business or eCommerce store. Remember, Apple has a leading market share in the mobile industry. Many online entrepreneurs (like you) utilize its digital wallet as a payment option for their mobile device users. If your online store is hosted on BigCommerce, here are some ways Apple Pay can help increase your mobile conversion rates.
1. Versatile and Easy Setup
For starters, Apple's digital wallet cum mobile payment solution is quite easy to set up and get started with. It becomes much easier for online entrepreneurs to implement Apple Pay and get the most out of its benefits with free consultation and optimization. Users can make payments via different devices, from iPhones to iPads, macOS, or online via the Safari web browser, iOS apps, and even in-person. Furthermore, users incur no extra costs on top of what is already charged by the card issuer.
2. Easier ID Verification
When making a digital payment, you are often required to provide details that prove your identity. This can be rather cumbersome when you have to enter details on a small screen. Unlike other digital payment choices that ask for addresses, credit card numbers, and other details, the Apple payment solution uses TouchID fingerprint technology to verify user ID. Users get a unique transaction code specific to the device they are using, so the verification process can take seconds.
3. Faster Checkout
We live in a speedy world, and for sure, time is money. Every second counts. Lengthy payment and checkout processes are among the most common reasons consumers abandon their carts. Thankfully, digital payment solutions like Apple Pay have provided BigCommerce retailers with a solution to this common problem. To boost your mobile conversion rates, it allows faster checkout, thus minimizing the customers you would have lost if your checkout process was lengthy. The overall user experience is also boosted in the process, thus increasing the chances that consumers will return for more purchases.
4. Enhanced Security
Apple Pay was released back in 2014, a few years after Google had released its own wallet for android device users – Google Pay. Following Apple CEO Tim Cook's remarks on the unreliability of magnetic stripe cards, issuers in the card industry retaliated by releasing the EMV or chip cards commonly used today for plastic money. The latter is said to be more secure and less prone to hacking, but digital wallets have an edge on plastic cards by a mile away.
Apart from the TouchID fingerprint technology, Apple's Pay also boasts a range of other security features like dynamic encryption. These security features help bolster customer trust on your eCommerce website, which is crucial as far as the conversion rates are concerned. Such a customer is likely to feel more secure than using plastic cards whose magnetic interface can be outdated or vulnerable to attacks when shopping online.
Furthermore, many people would rather not risk their credit card details these days, considering that cybersecurity threats have been on the rise. This is not to mention that plastic cards can be stolen and the numbers are often exposed, meaning that they could leak sensitive information to ill-intending individuals. In a nutshell, some of the few yet impactful features that help make Apple Pay safer than using physical cards for online purchases and payments include the following:
Face ID
Touch ID verification
Unique passcode
The app can't be stolen
Card numbers aren't stored on the device
User identity and card number are withheld from the merchant
Apple servers don't store your card details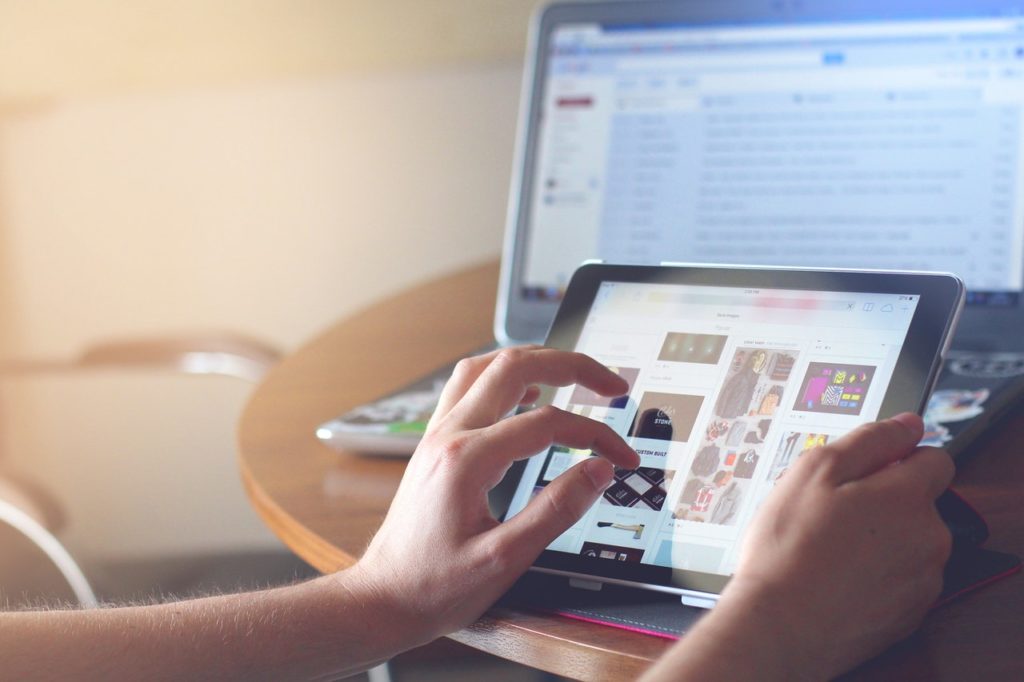 5. Enhanced Mobile Shopping Convenience
Nothing is more convenient than being able to complete an online payment in just a few seconds. The more payment options you have, the easier it becomes to complete your purchase and get on with your business. As an online retailer, this is all the more reason to utilize technology that helps increase mobile conversions and grow your business. The best part is that Apple's Pay users may not need an internet connection to access the service. They can comfortably access the app from their mobile gadgets even with the device in flight mode.
6. Extra Privacy
Another great thing about this digital wallet service from Apple is that it doesn't monitor customer purchases. The details are not stored, so they can't be shared with third parties or fall into the wrong hands. This means that the customer's privacy is assured, another huge reason to come back to your store and shop more via their mobile devices.
Many experienced online retailers will agree that on BigCommerce, implementing Apple Pay is a breeze, with no developer time required especially for small businesses. Implementation can take anywhere between ten minutes to one hour depending on the size and specific needs of your business. It is also a cost-effective service, both to the customer and the retailer. These, combined with enhanced transaction security and improved user experience can have a huge impact on your mobile conversion rates. So, are you ready to increase mobile conversion rates for your BigCommerce store?