It is no secret that gadgets can make our lives easier and more convenient. However, gadgets don't always get the credit they deserve for all the ways in which they help people become more productive every day. Without gadgets, people will have to do so many things manually. This will eat up people's time and affect their productivity levels significantly.
There are plenty of gadgets that people can choose from. Nowadays, technology has made it so that even gaming laptops can be customized. As a result, gadgets have become even more convenient. If people want gadgets, they can simply choose from a wide range of options and customize gadgets to fit their needs.
Benefits of Gadgets for People
People have a lot of responsibilities to take care of every day. It is hard to get all of these tasks done efficiently, but it doesn't have to be that way. With the right gadgets, people can become more productive and accomplish their goals faster than ever before. Below are the benefits that gadgets give to people:
Enhanced Convenience
Gadgets make life easier for people by doing things that they do not have time to accomplish. For example, gadgets have the capacity to do automated tasks which allows people to save time. An example of this is gadgets being able to sync calendars and contacts between smartphones and tablets so that information can be shared quickly.
Enhanced Productivity
Gadgets have the ability to help individuals become more productive by concentrating on tasks that they need to complete in order for them to achieve their goals faster than ever before. For instance, gadgets allow people to multitask at work and complete more tasks in a shorter time frame. This way, people will have more time to relax or complete other important tasks that they need to do.
Gadgets are now widely used in the workplace with gadgets like portable printers, tablets, and cell phones becoming common tools for employees to use during their workday. This has helped many people achieve a better work/life balance as gadgets allow them to perform multiple tasks simultaneously which gives them enough free time to spend with their families.
Gadgets are not only helping people become more productive at work, but gadgets also help people to be more efficient with tasks around the house as well. For instance, gadgets like wearable digital assistants have helped many people stay organized with household chores so they can have more time to relax and achieve a better home experience at the same time.
Gadgets Simplify Things
Gadgets like smartphones can provide a lot of convenience for many people. One example is when smartphones help people find directions when driving to work or even when visiting new places since smartphones come with GPS systems nowadays. Therefore, people find it easier to navigate through life every day.
Another way gadgets make life simple is by helping people manage their schedules more efficiently. For example, gadgets like calendars and scheduling apps can be a huge help to keep track of important dates on a daily basis so people do not forget about them as time goes by.
Gadgets Enhance Security
There are plenty of gadgets that make life safer. One example is when gadgets like smoke detectors and carbon monoxide detectors can help people become more aware of their surroundings in case there are any emergencies that need attention. Because gadgets alert people about possible situations, they feel safe knowing they will not get caught off guard by anything bad happening around them unexpectedly.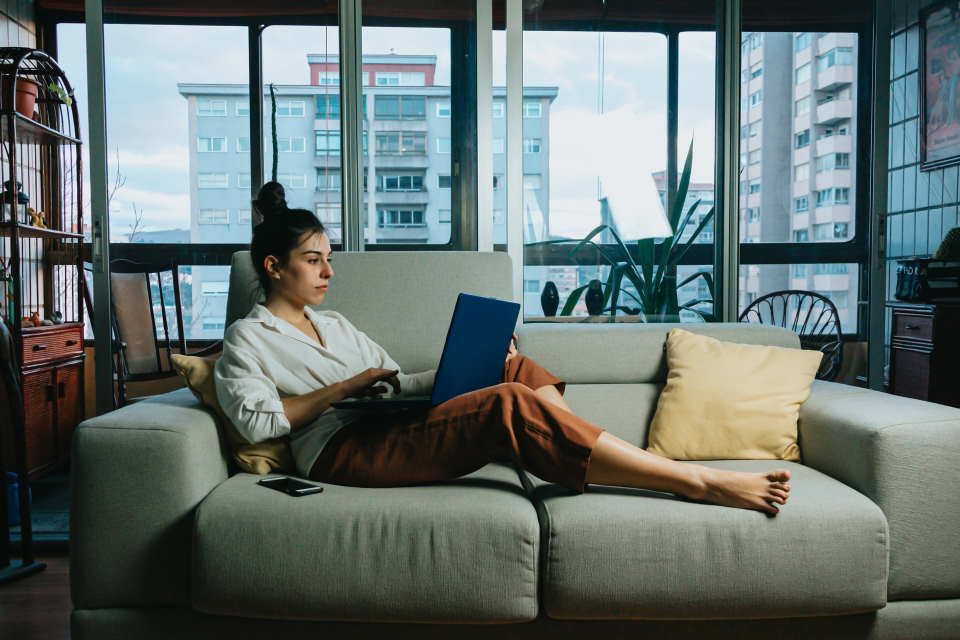 Gadgets Keep People Entertained
Gadgets like computers and tablets can keep people entertained. For example, gadgets can provide entertainment for people who are waiting in line at grocery stores. When people do not have anything to do, they can use their gadgets to watch movies or play games that will help them fight boredom, especially at home.
There is a great opportunity for businesses to host entertainment platforms like a game server host. This helps customers benefit from small high quality entertainment resources.
Gadgets Enhance Communication
Gadgets like smartphones and tablets are great ways to stay connected with loved ones because you can use them every day as a form of communication. Geographical constraints will no longer be a problem for people because gadgets allow people to communicate and share information with one another through the Internet regardless of how far they are from each other.
Gadgets can help people accomplish so many things every day. Therefore, it comes as no surprise that gadgets are becoming more and more popular every day. Examples of gadgets that are especially useful include smartphones, tablets, laptops, video game consoles, and digital cameras among many others. It is up to people to find the best gadgets that will serve their needs effectively.