There is nothing worse than losing a loved one. Nothing can ever prepare us for the pain we feel after this tremendous loss. A funeral is our way of honoring those who have departed from us. It is our final goodbye to them and how we express our love and grieve over their loss. However, it is impossible to think straight during this harsh time. For this reason, we have gathered a few things that you need to keep in mind when organizing a loved one's funeral.
1. Decide Between Burial or Cremation
The first and toughest decision you will have to make is deciding between cremating or burying your loved one. More and more people are choosing cremation these days since it is much cheaper than burial and you can scatter their ashes wherever you want. You can choose their favorite place or a personal spot for the two of you. Burial is going to cost you since it includes an obituary, casket, cemetery, and other costly items.
However, many people prefer it for religious reasons and to have a grave to visit whenever they miss the departure of their loved one. Before you make this decision, you will need to assess your finances first. However, if they have left a will specifying what they want, this will make the decision a lot easier for you.
2. Find a Funeral Home
If this is your first time planning a funeral, you will need to research funeral homes. You can ask your family and friends for recommendations but you should still take your time. You need to find a provider that will help you in planning a service that will honor your loved one's wishes and traditions. Before you make a final decision, visit a few funeral homes and ask them any questions you may have. Make sure that you ask about the prices as well, and get all of the information you need.
3. Choose Their Clothing
Many people prefer to have a viewing to say their final goodbyes. If this is your plan, you should prepare the clothes they will wear. We understand this is going to be emotionally difficult so try to focus on picking their favorite outfit, style, or something that they usually look good in. You can add a piece of jewelry as well but choose one that neither you nor any of the departed loved ones would want as a keepsake. Pack everything, including socks and underwear, and deliver them to the funeral home.
4. Personalize the Service
Whether the deceased loved one informed you of their final wishes or not, try to personalize the funeral service to celebrate their life. You can do this by adding sweet details specific to your loved one to honor their memory. You can opt for their favorite food, play their favorite songs, read their favorite poem, or share beautiful stories of their life. It doesn't have to be something extravagant or big, you can honor them in the simplest and loveliest ways.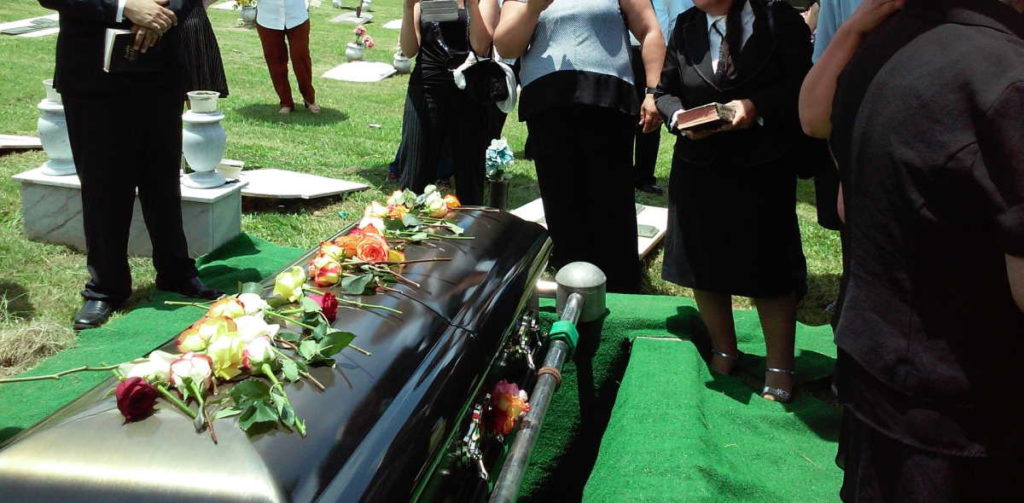 A funeral is our last "I love you" and goodbye to our dearly departed. It is how we celebrate their life and the ways they have touched ours. Focus on personal details and consider what they would have wanted. Keep in mind everything mentioned here to give your loved one the funeral they deserve.