Point-of-Sale (POS) systems have been a game-changer for the industry. It has enabled businesses to do more and do it quicker. Especially when compared to electronic cash registers, they offer many benefits, and it is an ideal solution for modern businesses.
But there's another technology that is equally impactful.
Customer relationship management (CRM) tools have changed how companies operate and thrive. With this system alone, organizations track customers and fine-tune their marketing efforts. Now combining both CRM and POS can introduce you to a world of previously inaccessible opportunities. Let's look at how a Point-of-Sale (POS) system completes your CRM strategy.
How Do You Integrate CRM and POS?
How you combine your CRM software and your POS system largely depends on the type of tools you're working with. Some systems come with built-in APIs that can integrate CRM software with POS systems. This is one of the easiest ways to combine the functionalities of both into a single interface.
Even so, there could be a situation where you need to connect to other tools or software. This may include sales, finance, and other marketing solutions. For this kind of integration, you would need 3rd-party integration tools. Most come with the ability to let you choose what specific integration features you want to use.
Once you have integrated both the CRM and POS, you will have the ability to streamline your business. Let's take a look at what those benefits could be.
Why Integrate a POS System into your CRM Strategy?
Quick Information Capture
The goal of integrating your Point-of-Sale (POS) system with CRM is to capture relevant data that helps your business achieve more. Whether that's up-sales, marketing, or streamlining services, it all starts with quick and effective data capture.
By integrating CRM, data capture becomes instant and automatic. You won't have to enter the customer's information into a separate tool to get everything on file. Once you make a sale, you'll be able to get the customer's name, contact information, billing address, etc. All of this information is recorded by the POS and passed on to the CRM software.
This information is then easily accessible by all staff. Sales reps, customer reps, and marketing managers now have access to this valuable data and can make better decisions as they execute their job roles. Manual entry would be time-consuming and that results in lost opportunities and, eventually, lost revenue.
Better Collaboration
Ease of accessibility also leads to other benefits. When everyone has the information they need at their fingertips, it not only makes them better at their jobs, it makes them better at working with each other. Since everything is processed and updated in real-time, team members don't have to wait on someone else to update a system or input information.
Neither are they wasting time searching through folders, inboxes, and getting lost on company servers. Everything is in one central place that they can access instantly. Information can be shared promptly, and strategies developed to achieve collaborative goals. Everything is available, updated, and ready to be used by everyone.
Enhanced Customer Experience
Modern customers are always seeking to do business with companies that can give them a memorable experience. They don't just want to buy a product or service and be on their way. They want to create memories that make them feel glad about what they bought.
This all comes down to the experience they have with you. That experience starts way before they get to your storefront and continues even after they've left. But the moment they get to your POS System, it's another point at which that experience can be actively shaped. What happens at the terminal impacts the experience they have even after they've left your store.
When you've integrated POS in your CRM strategy, you'll have access to customers' purchasing histories as you track each sale. This further gives you access to buying preferences, individual trends, and spending habits/budgets. Now your marketing team has access to that information and can tailor campaigns towards this customer. Sales reps will also be able to make better suggestions when interacting with that customer.
This boils down to a unique experience that customers won't forget. They will feel like you know them, and they will become loyal to you.
What Will Your Business Look Like with POS in Your CRM Strategy?
Increased efficiency and productivity are two of the first things that you will notice once you've added POS to your CRM strategy. It cuts out so much leg work that you will wonder what you've been doing all this time. Every aspect of your business gets impacted by this integration.
A POS with CRM automates a lot of stuff that makes things go faster. Back-end tasks like reports, building email lists, and exporting data are done automatically and accurately. Since this is all happening in one interface, it reduces the time needed to make all these tasks happen. After hiring backend developers, things get done faster and are deployed much quicker.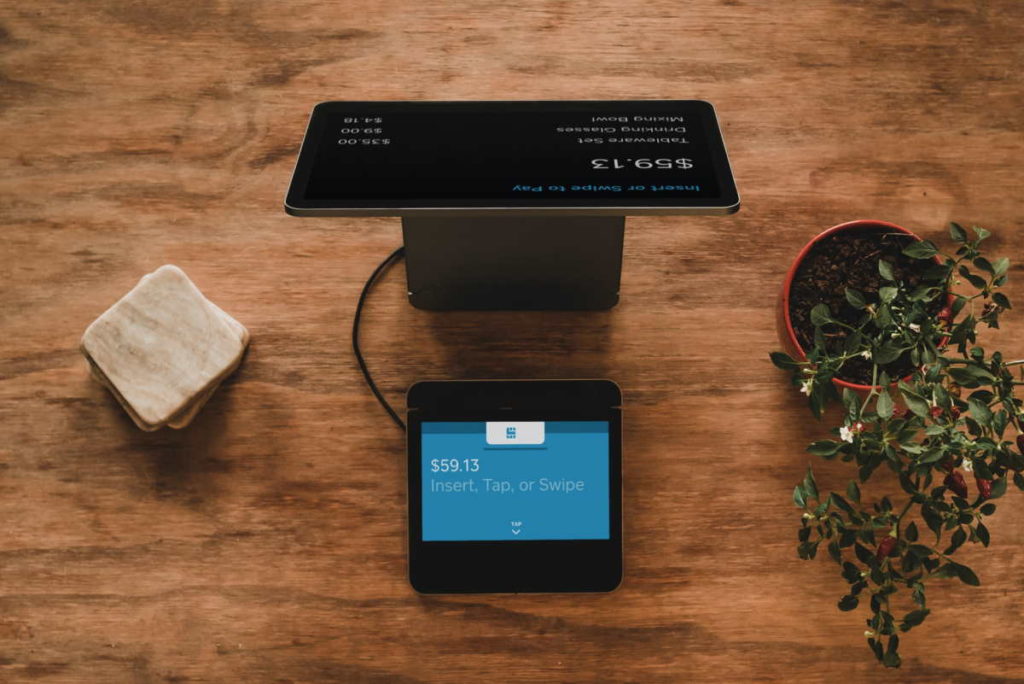 You'll be looking at a new and improved version of your business. One that's more streamlined, customer-friendly, and profitable. You'll be seeing new ways to make money and leverage the data that you have in order to deliver better services. Better services lead to happier customers, and that results in a healthier business.
Individually, CRM and POS are two of the most powerful tools that businesses can use to their advantage. They become even more potent when you use them together. Finding a POS system that has built-in CRM integration is the easiest way to access the benefits of their combined functionalities.
Gone are the days when you had to manually enter a customer's information. A combined system does this automatically for you. You'll be able to extract their names, billing addresses, and contact information and easily store it. You can also track their purchases to identify trends and preferences – data that you can use to enhance their experience.
With all the internal and external benefits of using an integrated Point-of-Sale (POS) system, there's no reason to not use it. It's the new way to take your business to the next level.