Are you looking to take your brand to the next level? If so, you're in luck! In this blog post, we will discuss some expert tips that will help you do just that. We'll cover a variety of topics, including branding, marketing, and social media. So whether you're just starting out or you've been in business for a while, these tips will help you reach new heights. Thanks for reading!
Create a Brand Personality
Your brand is more than just your logo or website. It's the sum of all of your company's interactions with customers, from the way you answer the phone to the way you package your products. So it's important to create a brand personality that reflects your company's values and mission. This will help you attract the right customers and build a loyal following. You will also need to create logo design for your brand that will make it easily recognizable. Some things to consider when creating your brand personality include:
-What tone of voice will you use?
-What kind of imagery will you use?
-What feeling do you want your customers to have when they interact with your brand?
Answering these questions will help you create a brand personality that is unique and memorable. Consider the Amazon Logo's progression throughout the company's development as inspiration; it provides exceptional visual documentation of its story. Also, be sure to stay true to your brand personality as you grow. As your company changes and evolves, your brand should too.
Do Your Research
Before you start promoting your brand, it's important to do your research. Who is your target audience? What are their needs and wants? What are their pain points? Once you've answered these questions, you'll be able to create a marketing strategy that resonates with your target audience. You should also research your competition. What are they doing well? What could they improve upon? This will help you position your brand in a way that sets you apart from the rest.
Use Acronyms to Create a Memorable Brand
If you want your brand to be easily remembered, consider using an acronym. This can be especially helpful if your company name is long or difficult to pronounce. For example, IBM is known as "Big Blue" and Nike is often referred to as "Just Do It." Using an acronym can help create a memorable brand that people will easily remember and associate with your products or services.
Think Outside the Box
When it comes to marketing, don't be afraid to think outside the box. There are a lot of creative ways to get your brand in front of potential customers, and you don't have to spend a lot of money to do it. For example, you could partner with another company for a joint marketing campaign, or host an event that would be of interest to your target market. You could also create informative blog posts or videos that would help your customers learn more about your products or services. This way, you'll not only be building brand awareness, but you'll also be providing valuable information to your customers. Whatever you do, make sure it's something that will capture attention and get people talking, as that is the only way to reach new heights with your brand.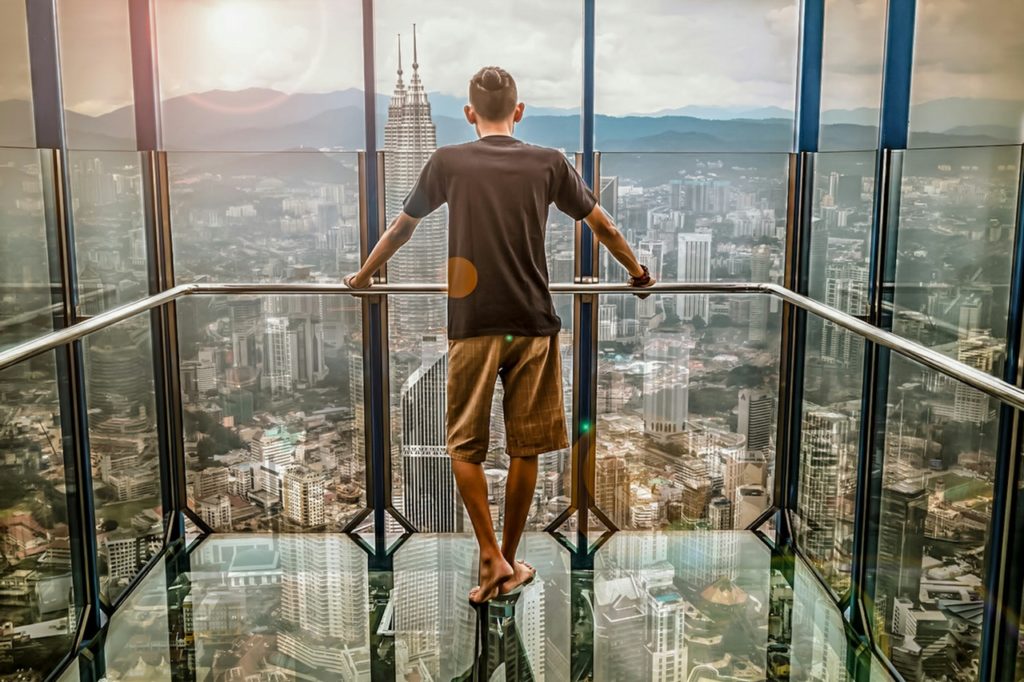 Hire Motivated and Hardworking Employees
Your employees are a reflection of your brand, so it's important to hire people who are motivated and hardworking. They should also be passionate about your company's mission and values. If you have a team of employees who are committed to providing great customer service, this will reflect positively on your brand.
In addition, make sure your employees that have the entry level sales jobs are properly trained and have the skills they need to do their jobs well. This will help ensure that they are able to provide the best possible experience for your customers.
Use Social Media to Your Advantage
Social media is a powerful tool that can be used to reach a wider audience and build relationships with customers. It's also a great way to stay top of mind, even when people are not actively looking for your products or services. It is of utmost importance to use it wisely. When creating social media content, make sure it's interesting and engaging. You should also post regularly and interact with your followers. If you do it right, social media can be a great way to build relationships with your customers and create a strong following for your brand.
Create a Business Toolbox
If you want to be successful in business, it's important to have a toolbox full of helpful resources. This could include books, websites, software, or even people who can help you when you're feeling stuck. Having a go-to resource that you can rely on will help you stay organized and on track. It will also save you time and energy in the long run. So take some time to create a business toolbox that you can turn to when you need it.
Develop a Strategic Plan
Next thing you should think about is how to create a strategic plan. This will help you map out your goals and objectives, and determine the best course of action to reach them. Without a plan, it will be difficult to measure your progress or know if you're on track. So take the time to develop a strategic plan for your business. This will help you stay focused and ensure that your efforts are effective. The first steps of creating a strategic plan are to:
-Define your goals
-Conduct market research
-Analyze your competition
-Create a marketing plan
Once you've done these things, you'll be well on your way to taking your brand to the next level.
Numbers Do Not Lie
Last but not least, remember that numbers do not lie. When it comes to business, it's important to track your progress and measure your success. This will help you identify areas where you need improvement and adjust your strategies accordingly. There are a variety of metrics you can track, such as website traffic, sales figures, customer satisfaction levels, and social media engagement. By keeping an eye on your numbers, you'll be able to make data-driven decisions that will help you take your brand to the next level.
So there you have it! These are just a few expert tips that will help you take your brand to the next level. Thanks for reading! We hope you found this helpful and we wish you the best of luck in your journey to success.