Running an auto repair shop is a great way to earn a living. It is because most people prefer local mechanics over dealership services to fix problems they experience with their cars. For that reason, an auto repair shop will likely connect with more customers.
Despite an increase in the need for auto repair services among car owners, making enough sales is not always guaranteed. There are many other auto repair shops out there competing for customers.
The good news is that auto repair shops can install some specific tools in their business systems to help drive sales. These include: 4 Tools To Drive Auto Repair Sales
1. Marketing Tools
As noted earlier, there are many repair shops out there. While that benefits car owners, it brings about stiff competition among businesses. However, an auto repair shop can stand out from the crowd if the management knows how to market auto repair business.
Significantly, marketing is the process of delivering promotional advertisements to potential customers. It helps create awareness for the shop among car owners. For that reason, they will likely consider its services when their cars have problems.
On the other hand, some people might think that marketing is a walk in the park. But that is not always true, especially when a business is still using outdated marketing strategies. To streamline the process, business owners need to install marketing tools in their auto repair shop's systems.
These modern tools will enable the auto repair shop to automate the marketing process to reach more customers. For instance, these tools can send targeted promotional messages to potential clients. They also help improve customer engagement. All these increase the chances of driving up more sales for the business.
2. Customer Relationship Management (CRM) Tools
Because of the high competition in the auto repair sector, gaining customers is not always easy. And even when the auto repair shop manages to gain the confidence of a few clients, retaining them can be difficult. The best solution could be to install a customer relationship management (CRM) tool.
A CRM tool is a computer application that allows the business to manage interactions with existing and potential customers from a centralized location. It can help build a strong relationship with the clients.
Furthermore, an auto repair shop can also use the CRM tool to collect customers' data to understand them better. The gathered data can be used to create buyer personas to help the business improve its marketing efforts. In addition, it enables the company to offer customized services that can potentially increase its sales.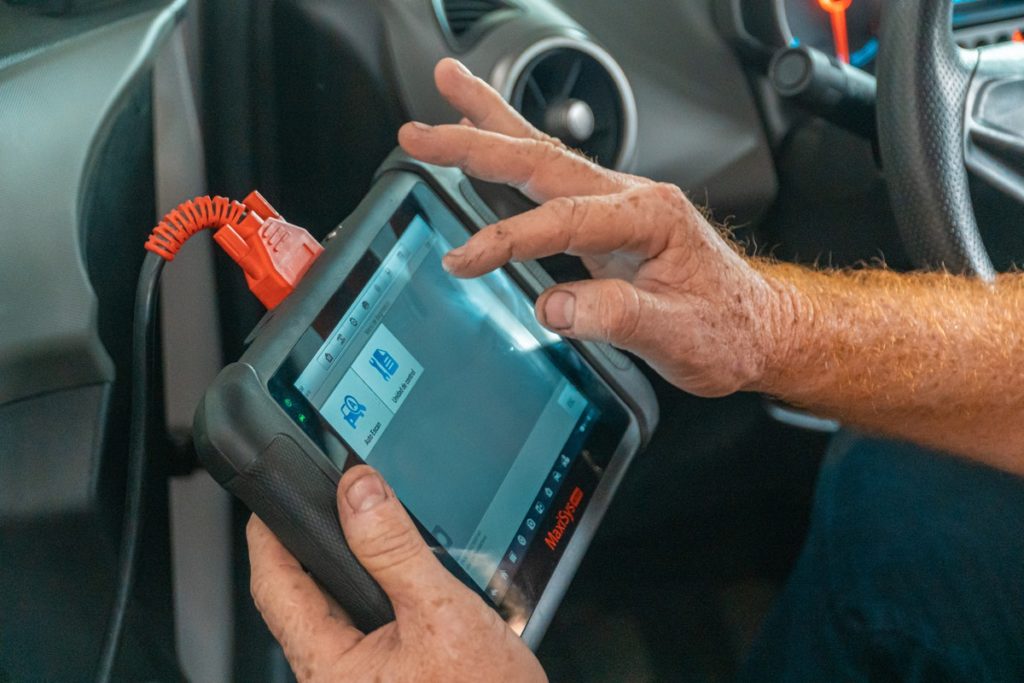 3. Live Chat Application Tools
There is no doubt that most car owners are always busy. They want to address different matters within the same day. Most car owners might not be ready to wait for too long before the auto repair shop can respond to their queries.
When a company fails to respond to customer concerns, those customers are likely to seek help from competitors. This will automatically harm the company's revenue. However, an auto repair shop can avoid this by purchasing and installing a live chat application tool to enhance its system.
Furthermore, a live chat application enables the auto repair shop to engage with clients in real-time. This also enhances the customer's experience, which can help increase sales.
Besides, with the help of a live chat application, the auto repair shop can guide its customers throughout the purchase journey. It allows the business to answer important questions from customers to help them make final decisions. This also increases the chances of driving up more sales for the auto repair shop.
4. Sales Appointment Scheduling Tools
As noted earlier, it is important to remember that customers do not have time to waste. They may want to spend the least time possible at the shop and then move on to other affairs. It is therefore crucial if there is a sales appointment scheduling tool installed in the auto repair business systems.
The tool allows customers to schedule and book appointments online. This promotes their experience because they can always come to the shop at the date and time that best suits them.
In addition, the sales appointment scheduling tool allows the auto shop's workers to collect information regarding specific customers. This enables them to prepare in advance for the upcoming appointments. As a result, customers will likely get satisfactory services.
Note that satisfying customers is one of the best strategies to get repeat businesses. Besides, when customers are satisfied, they will likely recommend the business to their friends and relatives. This goes a long way towards increasing sales.
Takeaway
Today, almost every person is looking to own a car. However, just like any other machine, motor vehicles also get damaged, thus the need for repair. Opening an auto repair shop can be an excellent option to invest in. Auto repair shops can install the tools described in this article to drive more sales. However, it is important to find the right tools from reputable vendors.