So, you're thinking of moving out of Singapore? If it's your first time moving, you may be wondering where to begin, and what your outstanding priorities are in terms of things to sort first and last. Whether it's for work, study, or family reasons, moving is never easy. But we're here to help! Here's a handy guide on what to do before you move:
Sell Your House
If you own your house in Singapore and need to sell it before you go, there are a few things you'll need to do in order to ensure a smooth and successful transaction. In order to sell your house in Singapore smoothly and efficiently, it's important to find a good real estate agent or a reputable agency who can help you list your property and market it effectively. A good agent will be familiar with the market conditions in your area of Singapore and will be able to advise you on pricing your home competitively. 
Once your home is listed, it's essential to stage it well for potential buyers. This means decluttering, deep cleaning, and making any necessary repairs or improvements. Buyers should be able to see themselves living in your home, so make sure it's presentable! Finally, be prepared to negotiate. It's common for buyers to go in with a low offer the first time round, so you'll need to be firm on your asking price. Have a bottom line in mind that you're comfortable with and be prepared to walk away if the buyer isn't willing to meet your price.
Give Notice To Your Landlord
If you're renting, make sure to give your landlord or housing agent at least one month's notice that you'll be vacating the premises. This will give them time to find a new tenant and avoid any penalties for breaking your lease.
Cancel Your Utilities
Remember to cancel your utilities such as water, gas, and electricity before you move out. You can do this by contacting your service providers and letting them know your new address and move-out date.
Settle Your Bills
Make sure to settle all your bills before you leave, including any credit card debts, utility bills, and other outstanding payments. This will help to avoid any late payment fees or interest charges.
Pack Your Belongings
Start packing your belongings a few weeks in advance so that you're not rushed on moving day. There are a few different packing utensils that can come in handy when moving house. Some people prefer to use old newspapers to wrap their fragile items, while others like to use bubble wrap. Whatever you choose, just make sure that you have enough packing material to protect your belongings during the move – especially for fragile items and family heirlooms. 
Make sure to label all your boxes so that you know where everything is when you unpack at your new place. And last but not least, don't forget the tape! A good quality packing tape will ensure that your boxes stay closed and secure during the move.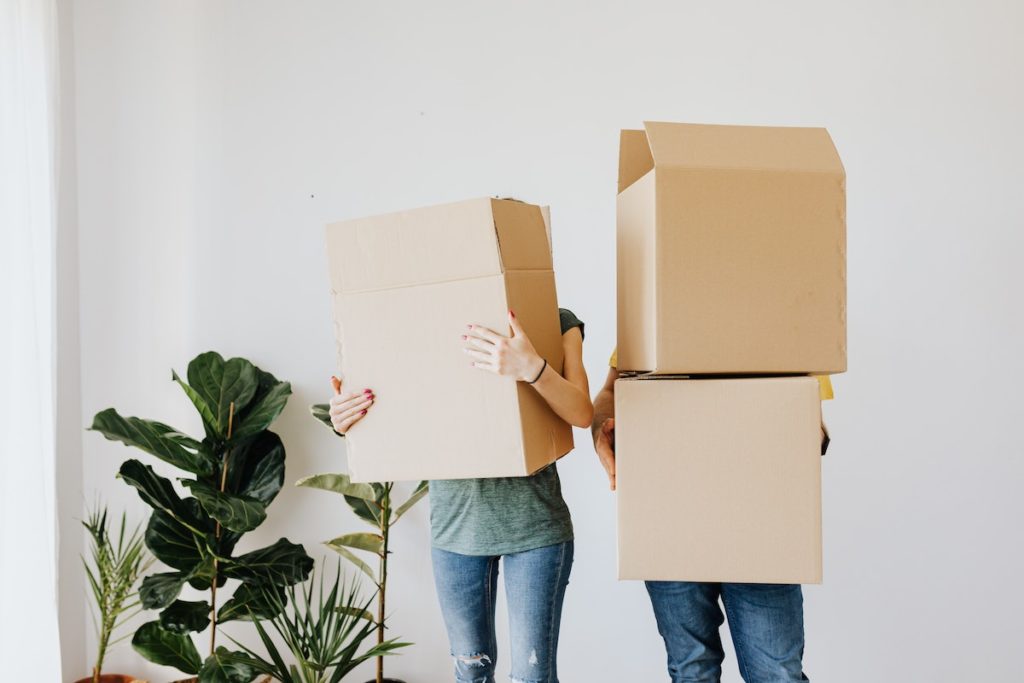 Hire A Moving Company
If you don't want to deal with the hassle of moving yourself, you can always hire a professional moving company to do it for you. They'll be able to handle all the heavy lifting and transport your belongings safely to your new home.
Change Your Address
Don't forget to change your address with the relevant authorities so that you can still receive mail after you move. Similarly, remember to change your address on any of your bank cards or subscriptions you're signed up to. If you don't sort this out early, it could end up being a bigger pain at some point down the line when you're trying to pay for something and your card is getting declined – or organizing for your order to get re-delivered!
Say Goodbye To Your Friends
And most importantly, make sure to say goodbye to your friends and loved ones before you go. Goodbyes are never easy, especially if you're moving somewhere far away. But the modern age of social media makes it easier than ever to stay connected to those we're close to. So be sure to use this to your advantage when you go. 
Good Luck With The Move!
In sum, moving countries isn't for the faint-hearted. There's a lot of physical labor and admin involved when moving from any country to a new one. However, by taking the time to organize yourself and your to-do list accordingly, you can help yourself by making the process run a lot smoother and stress-free.
To recap, remember to cancel and settle any outstanding bills you have, change your address with the relevant authorities, hire a moving company (if you don't already have the help of friends or family), and use a reputable agency to sell your house with. Once you have the basics in this article under control, everything else will fall into place perfectly. Good luck moving!