If you enjoy music, sound effects, and audio of all kinds, you may have considered making your hobby into a professional career. So, if you've ever considered a Sound Effects career but didn't know where to begin, you've come to the right place.
What is Sound Design?
Sound Design is the sweeping acoustic environment that audiences will experience in any media production. Sound Designers are responsible for the incorporation of all diegetic and non-diegetic sound within any production. These creative individuals produce sounds for theater, television, film, video games, and music.
Sound Effects Artists and Sound Designers don't work in a vacuum. Instead, the production of sound is carried out by a variety of people working together to create a finished product.
The US Bureau of Labor Statistics data shows that the top 5 employers of sound effects professionals are the motion picture and video industry, the sound recording industry, radio, and television broadcasting, performing arts companies, and independent artists, writers, and performers.
As you make your way into this dynamic career, keep in mind that there are many avenues within the field that you can explore:
Composer of original music
Music Supervisor
Audio Editor
Sound Editor
Sound Effects Designer
Technical Sound Designer
Foley Artist
Staff Musicologist
Audio Recording Engineer
In some cases, a sound department will be quite small, such as a one-person studio in which the Sound Designer is responsible for a variety of tasks, like cleaning up audio, balancing soundtracks (dialogue, sound effects, and score), and making sure that all of the sound is harmonious within the scope of the piece.
What You Need to Get Started
If you've considered a career in the world of sound effects and production, chances are you've been inspired by something you've heard or a project you've worked on in the past. Maybe you're a film buff, video game connoisseur, or YouTuber that has dabbled a bit in sound creation in the past.
Get Inspired
Before launching your career, refocus your energy on why you fell in love with this field in the first place. Take some time to listen to as many high-quality music recordings, sound effects, film scores, and sound designs as possible to get those creative juices flowing.
Learn the Software
While a university degree in this industry is optional, proficiency in industry-specific software is not. It's essential to familiarize yourself with the tools of the trade and master the techniques used by sound effects professionals.
Digital Audio Workstations: Pro Tools, Logic Pro
Audio Editors: Adobe Audition
Plugins & Modular Software: iZotope, Vienna Smart Spheres, Ambition, Cinesamples
Collaboration Software: Evercast
Beyond this, honing your critical listening skills is an absolute must to become successful in this industry.
Invest in Equipment
We've all seen cringe-worthy videos on YouTube and heard amateur podcasters getting started. When you hear recordings that sound like they were made in someone's bathroom, it affects how the audience will react.
That's why it is essential to have the right tools at your disposal when you're getting into the sound effects game. Arguably the most important, the best microphones for beginners should be your first purchase. After that, you'll need a computer and digital audio workstations (DAW), sound effects props and sound toys, and eventually, a studio.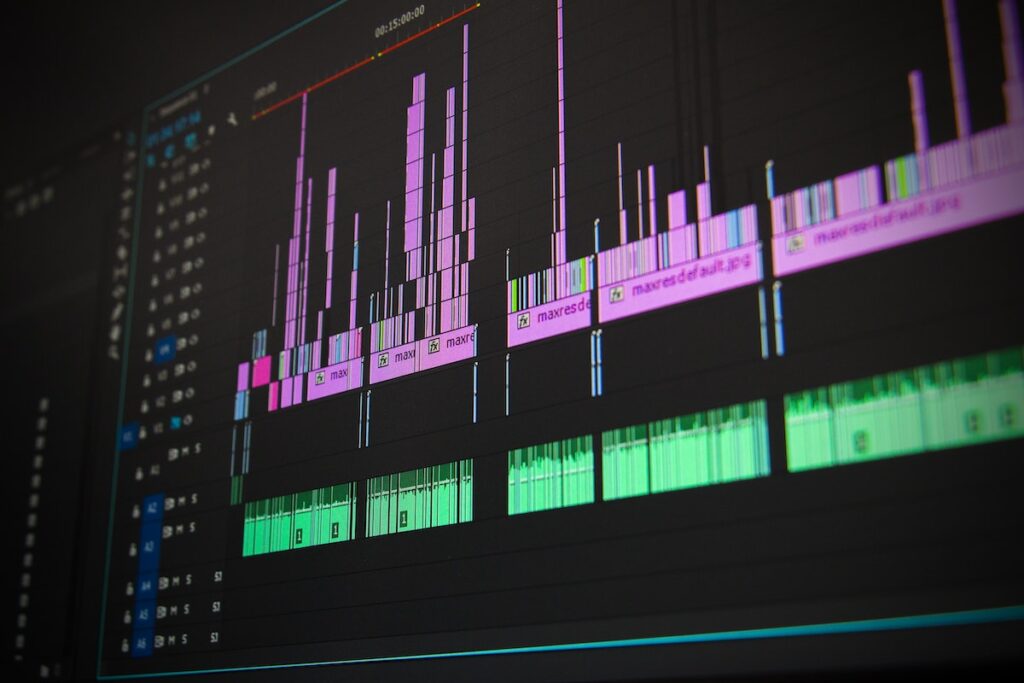 Create Your Own Sound Library
It's easy to become overwhelmed by the sheer amount of information required for a sound effects career. However, once you've developed your skills with the software and invested in good sound equipment, the next step is to start building a portfolio, your own sound library.
A sound library, also known as a sample pack, is a personal portfolio of original sounds that you can use to create digital sound designs. A sample pack should consist of loops and one-shots, transition sound effects, custom vocals, and instrumental snippets that will become the building blocks of your productions.
Work as a Freelancer
There's no better way to gain skills, confidence, and work experience than by actually putting yourself out there and working as a freelancer. If you're just getting started in your career, you may need to do some volunteer projects at first, just to boost your resume, before you start looking for paid opportunities.
Continue to Expand Your Skills
As your skillset will constantly be growing to keep up with the evolution of technology and digital media. A Sound Designer is the key to the success of any media production and with the right tools, a creative outlook, and some ambition, you're well on your way to making that dream a reality.