When it comes to online privacy, a Virtual Private Network (VPN) is one of the best methods available for keeping your data safe and secure. A VPN can protect your internet traffic from prying eyes by masking your true IP address and encrypting all information that passes through its servers.
With so many options available, it can be difficult to decide which VPN is the best for your needs. This guide will provide an easy introduction to picking a good VPN service and give you tips on what to look for when making your selection. 
1. Compare Features
Since there are so many VPNs on the market, it's important to compare a variety of features to find out which one is best suited for your needs. Some important factors to consider include:
Security and privacy features: Make sure that you select a VPN that offers strong encryption protocols, as well as other security measures such as no-logging policies and malware/adware blockers.
Server network: The size of a VPN's server network will determine how many devices can be connected to it at any one time, as well as how fast your connection speeds are. Look for a provider that offers plenty of servers across various countries so you have access to more content.
Compatibility: Make sure that the VPN you choose is compatible with your devices, operating systems, and other services you use such as streaming platforms like Netflix or Hulu.
2. Decide on Your Requirements
If you've done your research and settled on a VPN provider, you should have some idea of what requirements your VPN should meet. You may be looking for security, anonymity, torrenting or streaming capabilities, or something else entirely – whatever it is you need from your VPN, make sure to factor this into your decision. This helps narrow down the field so you're not overwhelmed by the vast amount of VPNs on the market.
3. Understand Network Security Protocols
One of the most important criteria to consider when picking a VPN is understanding what network security protocols it has. There are several different types of network security protocols, such as Secure Shell (SSH), Virtual Private Network (VPN), and Transport Layer Security (TLS). Each of these protocols provides varying levels of protection against hackers, cyber-attacks, and other online threats.
SSH provides a secure connection between two computers, while VPN and TLS provide encryption to protect data as it travels over the internet. It is important to ensure that the network security protocol being used is up-to-date and effective in order to keep your data safe.
4. Check for Logging Policies and Privacy Guarantees
In order to protect your privacy, it is important that you find a VPN service that does not keep logs of your activity. Some services may log certain information about their users for internal purposes, but they should still make sure that your private data remains secure and inaccessible to unauthorized parties. Also, look for a provider that offers strong, reliable guarantees when it comes to user privacy. It is important that you are able to trust the service provider.
5. Consider Your Budget
While picking a VPN, it is important to consider your budget. Most paid VPNs offer different plans and pricing options so make sure you find one that fits within your budget. If you are on a tight budget, there are some free or low-cost VPN providers available as well. And, have in mind you can get coupons or discounts on various services at times. For instance, you can always use a Surfshark promo code to save some money.
Choosing the right VPN isn't always easy, though. That way, you can get a great VPN service at an affordable price.
6. Look for Reviews From Other Users
Of course, you should do your research and find reviews from other users before deciding on a VPN. Many sites have reviews and ratings that can help you make an informed decision. Read through these reviews to gain insight into how others feel about the service they've used and what they liked or didn't like about it. This is often one of the best ways to determine which service is the right choice for you. Ultimately, if enough users have had positive experiences with a VPN, then it's probably worth trying out.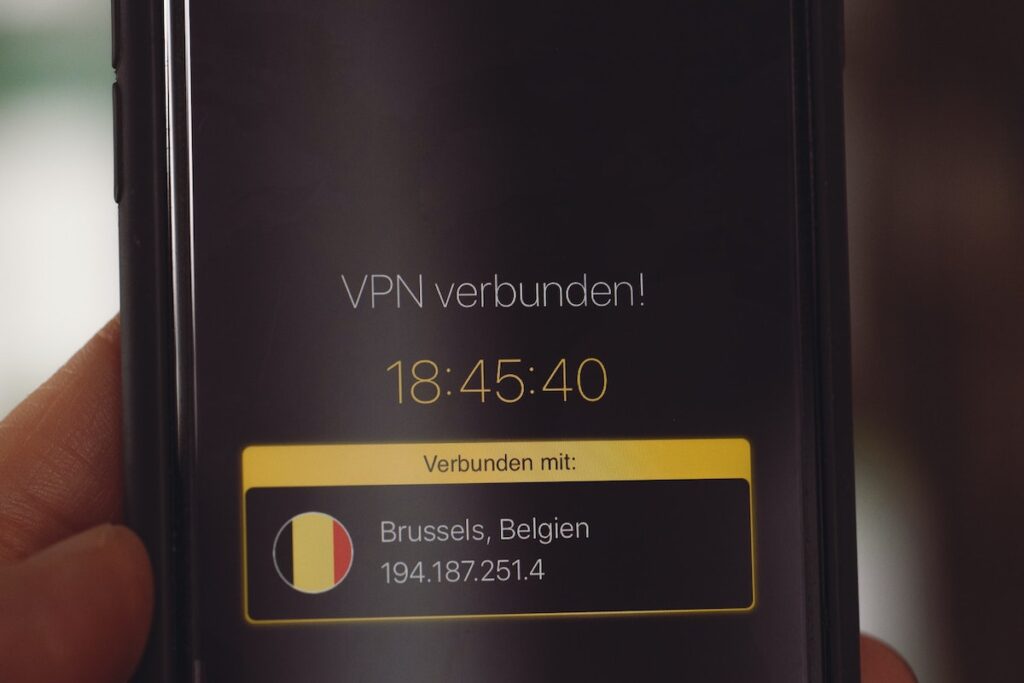 In the end, picking the right VPN is essential to ensure your online security. It's important that you research various services, read reviews, and compare features so that you can make an informed decision about which service will be best for your needs. Once you've chosen a VPN provider, double-check the terms of service and privacy policy to make sure everything is in order before using the service. Thanks for reading!