Are you a business looking to expand your reach? Instagram is an incredibly powerful platform that can help you grow your audience and drive sales. With over 1 billion monthly active users, it's one of the most popular social media networks today – and it's also one of the best places for businesses to market themselves. We'll discuss how companies can leverage Instagram as part of their marketing strategy – from creating compelling content and using hashtags effectively to monitoring analytics, engaging with followers, and more. With these tips in hand, you'll be well on your way to growing an engaged community around your brand!
Reach More People With Engaging Content
Your content should be visually appealing and shareable. Use high-quality images, videos, stories, and captions to showcase your product, service, or brand in the best way possible. Also, consider creating graphics with words that will draw attention from viewers scrolling through their feeds. Posting consistently is important for engagement – aim for once a day if you can. If you want a boost, you can also buy likes and followers with companies like iDigic and gain a competitive advantage. When doing this, make sure to balance quality and quantity. Some people make the mistake of over-posting, which can lead to getting blocked or penalized by Instagram. So, even when doing this strategy, make sure to create engaging and quality content.
Use Hashtags Effectively
Hashtags are a great way to make your posts more visible and reach a wider audience. When using hashtags, use them strategically – don't just pick any hashtag that comes to mind. Find relevant ones for your business and add them to your post caption or even in the comments below. You should also look up trending hashtags so you can join conversations around certain topics that could potentially get you more Instagram followers. For example, if your business is related to travel, you may want to look up and use the hashtag "#travelblogger" with your post. And while there's no limit to the number of hashtags you can use, don't go overboard either – try to stick with a maximum of four.
Monitor Your Analytics
Instagram has built-in analytics that you can use to track your progress and see what kind of engagement you're getting from your posts. With insights like post-performance, follower demographics, and reach, you'll be able to get a better idea of what type of content resonates most with your audience and how often they're interacting with your brand on Instagram. This information is invaluable for businesses as it will help them optimize their strategies for maximum effectiveness. Some effective analytics methods include:
Tracking the number of likes, comments, and shares for each post
Viewing your follower demographics to see who is most engaged with your content
Analyzing how often users are visiting your profile page
Seeing which posts are getting the most attention from potential customers
By monitoring these analytics, you can make changes to improve engagement and reach more people. Doing so will help you better understand what types of content work best on Instagram and maximize your efforts in achieving social media success.
Engage With Followers
For businesses looking to establish themselves on Instagram, engagement is key! Make sure to respond to comments from followers promptly and don't be afraid to reach out and start conversations with other accounts. This will help you build relationships, increase engagement, and make your brand more visible. You can also use Instagram's polls, question posts, or live streams to engage with your audience in real time. If you have a large following, you can even consider creating an Instagram community where people can share their thoughts on various topics.
Invest in Quality Video and Photography
High-quality visuals are essential for success on Instagram. Invest in quality photography and video to make sure your posts stand out from the rest. Use vibrant colors, interesting angles, and creative captions to capture people's attention. If budget allows, you can also hire a professional photographer or videographer to help create content that looks polished and professional. This will ensure that your brand is represented in the best way possible and attract more followers in the process. One of the best ways to maintain a consistent look is to create a style guide that outlines how you want your images edited – this will help ensure that all visuals are of high quality and accurately represent your brand.
Take Advantage of Ads
Ads on Instagram can be an effective way to reach more people and build awareness for your business. You can use ads to promote specific posts, target potential customers, or even drive traffic to your website. Make sure to track the performance of each ad so you know what's working and what isn't. This will help you optimize future campaigns for maximum effectiveness. Additionally, make sure that any content used in ads is also shared organically on your profile as it will give followers another chance to engage with your brand. 
Monitor Trends and Adapt Quickly
Staying on top of the latest trends is essential to stay relevant. Make sure to check out the trending tags and posts on Instagram regularly so you can capitalize on them quickly. Additionally, take a look at what other businesses are doing – this will help you understand how they're using different strategies to stand out from their competition and allow you to adapt accordingly. By monitoring trends, your business will be able to create content that resonates with users and keeps them engaged. For instance, if you notice a lot of people using a certain hashtag or posting about a particular topic, you can create content around it and increase your reach.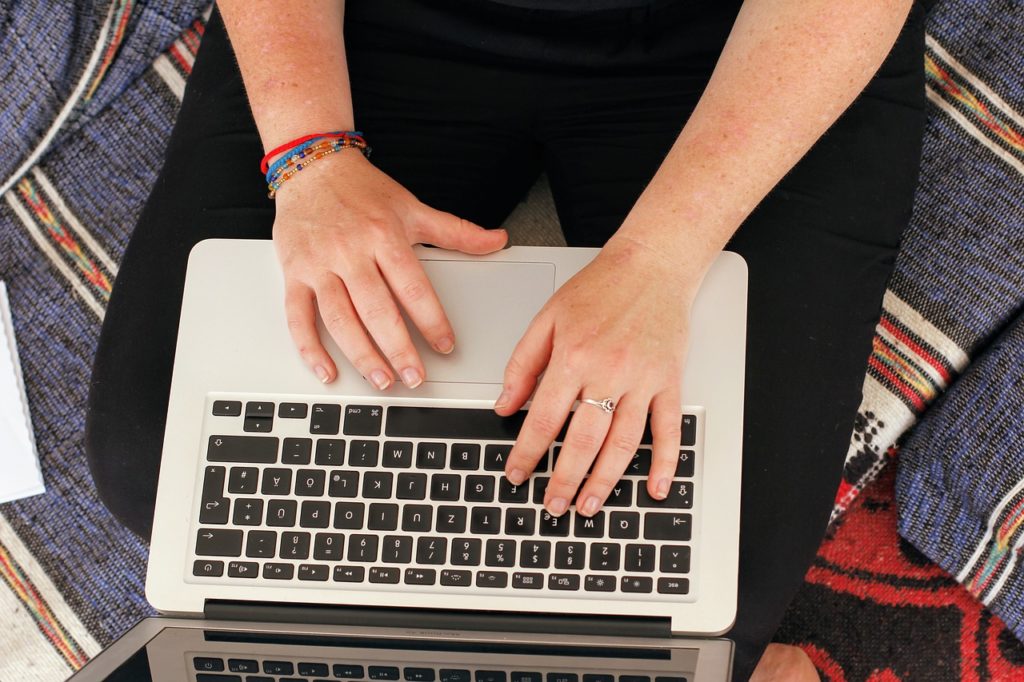 It's important to remember that success on social media takes time and dedication – be patient, experiment with different strategies, and track the performance of each post to see what resonates best with your audience. Additionally, don't be afraid to take risks – try out new ideas and approaches to stay ahead of the competition. With the right plan in place, any business can achieve success on Instagram.