Are you running a business with a fleet? Have you ever considered using a GPS Fleet Tracking System for safety and security purposes? This All-In-One Guide to Choosing a GPS Fleet Tracking System is your perfect guide! Not only will it help provide tips and advice on choosing the system that works best for your individual needs, but also bring awareness to the importance of making sure all members of your fleet have access to safe, reliable tracking. With this All-In-One Guide, fleet owners can make informed decisions about their transportation fleets – saving time and money in the long run.
What is a GPS Fleet Tracking System
Trying to keep your fleet of vehicles on track and up to date? A GPS truck track device can make it so much easier! This system allows you to monitor the activity and location of your fleet in real-time, making it easier for you to plan routes and adjust quickly when unexpected changes occur. It also gives you insights into fuel usage, driver performance, and more to help create a more efficient workplace. With the right GPS Fleet Tracking System, managing a fleet has never been simpler. Including a wireless dash cam in your GPS Fleet Tracking System can further enhance safety and security measures by capturing real-time video recordings of the road and driver behavior. Plus, it can be a great way to monitor safety and security measures in the workplace.
Key Benefits of Installing a GPS Fleet Tracking System
When it comes to managing a fleet of vehicles, choosing a GPS fleet tracking system is absolutely essential. Not only do these systems help to ensure that your vehicles are managed efficiently and safely, but they can also translate into substantial cost savings. By utilizing a GPS fleet tracking system, employers can reduce their total operating costs by monitoring things from fuel efficiency to driver performance. Furthermore, detailed tracking reports allow for complete visibility and control of all the vehicles in the fleet which can significantly reduce operational errors and offer extra security for all drivers on the road. A GPS Fleet Tracking System provides countless advantages that lead to smoother and safer operations. Not to mention that it is also a great asset when it comes to customer service and satisfaction.
Tips for Choosing the Right GPS Fleet Tracking System for Your Needs
To ensure that you make the best decision for your particular needs, consider factors such as cost and required features. Additionally, look into customer reviews to get a better understanding of what users are saying about the system. Start by reaching out to vendors with questions that include discounts available and terms of service. Lastly, work closely with the vendor or installer through implementation in order to get up and running quickly and maintain top-notch performance over time. With these tips in mind, you can find a GPS fleet tracking system that will fit your company's individual needs perfectly. Additionally, be sure to take advantage of any additional features like tracking for maintenance or theft prevention. These features can give you even more peace of mind when it comes to keeping your fleet safe and secure.
The Cost of Installing and Maintaining a GPS Fleet Tracking System
When considering a GPS Fleet Tracking System, the cost of installation and maintenance can be a major factor. While there are definitely more expensive options that may offer added features, you don't necessarily need to break the bank to get an effective system. To ensure you make an informed decision, take into account all of the potential costs—including installation fees, equipment costs, subscription payments, and customer service expenses—so that you choose a solution that meets both your budgetary needs and your business requirements. With some research and informed planning, finding a GPS Fleet Tracking System that fits your budget shouldn't be too difficult.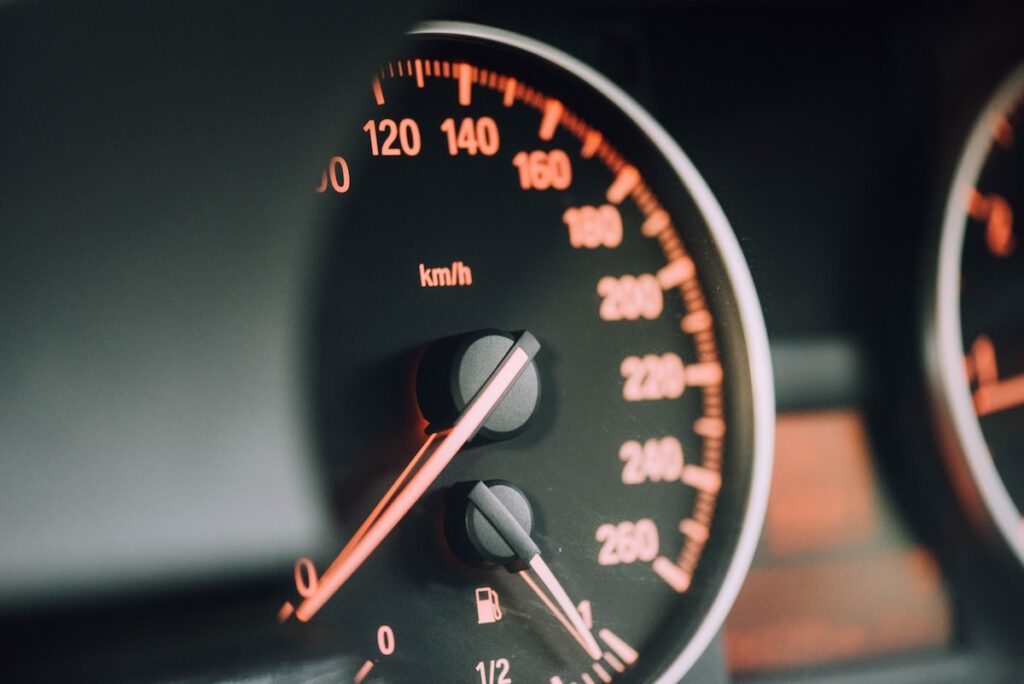 Having a GPS Fleet Tracking System installed in your fleet of vehicles offers crucial advantages to any organization. It provides enhanced visibility into the efficiency of operations and asset utilization, improved monitoring of vehicle safety and performance, increased accuracy for billing and routing, and ultimately, improved customer service. With these benefits in mind, it's clear that leveraging the benefits of GPS fleet tracking can be extremely valuable for companies.
The ability to purchase a quality fleet tracking solution at an affordable cost makes the decision process even easier. Properly assessing your needs and keeping various factors such as compatibility, scalability, installation costs, and ongoing maintenance costs in mind when selecting a system or provider can help organizations choose the best plan that meets their current needs as well as ensures future growth. Investing in a comprehensive GPS tracking system worth its weight will save you time, energy, and money and deliver overall success.