In a world where businesses are constantly vying for attention, it can be difficult to make your business stand out. With so many options and so much noise, how can you ensure that your target market will take notice of your brand?
There are several marketing strategies you can use to make your business more visible and attractive to potential customers. In this blog post, we'll share 9 marketing hacks that will help your business stand out from the crowd. Whether you're starting a new business or trying to revive an existing one, these tactics will help you get noticed.
Target Influencers
Establishing relationships with bloggers, vloggers, and even industry professionals can help you build credibility and awareness of your brand. Influencer marketing can also be used to drive engagement with consumers by utilizing the connections that influencers have built. It's important to keep in mind that connecting with influencers should be done in a personal way that highlights mutual respect and values. You can start building relationships by engaging in their work or even connecting with them through their platforms or events. With a bit of time and effort, this approach can open up new avenues for growth and success for your business!
Hire a Professional Marketing Agency
Another way for a business to stand out from the competition is to consider hiring a professional marketing agency. An experienced team of experts can help craft and develop an effective strategy to make your business shine brighter than ever. They will provide guidance and insights on how to best promote your business digitally. Whether it's through social media, using traditional advertising techniques, planning for growth, or something else entirely – they have the skills and resources to make it happen. If you are looking to explore fresh tactics that will make your business stand out, hiring a professional marketing agency can be a great next step.
While these marketing hacks will definitely give your business a cutting edge, it's important to also build a firm legal foundation for your venture. One way you can do that is by forming a Limited Liability Company or LLC. If you need guidance, check out our comprehensive guide on how to form an LLC for step-by-step instructions to help secure your business's future.
Use Eye-Catching Visuals
Stand out in today's digital world by creating an influx of visually stimulating materials to captivate potential customers. Integrate eye-catching visuals into your marketing strategy, such as videos, images, and infographics – all of which can be tailor-made to your business' branding. Believe it or not, people will take notice of a well-designed graphic more than the written words and this will increase the chances of them using or recommending your services. Visuals bring the narrative and add depth to your content which is hard to achieve with just words alone. Make sure you are consistent with visuals on all of your platforms for maximum effect!
Try Guerrilla Marketing
Guerrilla marketing is all about getting creative, turning traditional advertising models on their heads, and making your business stand out in a crowded marketplace. It involves launching unconventional marketing campaigns – think protests, artwork, or events — that surprise people and make them take notice. Brainstorm with your team to come up with unique guerrilla marketing campaigns that will grab the attention of your target audience, showcase your products and services, and help you tell a memorable brand story. Don't be afraid to think outside the box to find ways to stand out from the competition – you never know what ideas will work until you give them a chance!
Utilize Social Media
Social media is an essential tool for businesses of all sizes—it's a powerful way to both reach out to new customers and foster creativity. However, making the most of these digital mediums requires more than just setting up accounts; it requires understanding the different platforms, curating content strategies, finding ways to engage with customers, and tracking conversations. Knowing how to properly leverage each platform's capabilities can help separate a business from its competitors and make it stand out among the crowd. It's important to consider how each social media channel can be utilized in creating meaningful connections within your customer base—from sharing relevant news stories or commenting on blog posts to engaging in real-time conversations and holding Q&A sessions—remember that small investments today make big differences down the road.
Host an Event
Hosting an event can be a great marketing hack to make your business stand out in the crowd. It is a unique way to connect with customers and potential buyers. Events are opportunities for outreach and networking not just for selling products but also for creating long-lasting relationships. Whether you choose to host an online or offline gathering, events can create awareness about your brand while providing memorable experiences that people can talk about. Offering exclusive discounts and samples are good ways to use events as part of your marketing strategy. With a professional approach, an event can help to give visibility to your business in no time.
Get Involved in the Community
Whether it's through volunteering, sponsoring a local event, or simply having a presence at a charity walk, involving your business and its values in the local area can be incredibly effective. It not only helps to get your name out there, but it also gives potential customers a sense of your values and employees that feel that they are an integral part of their community. As founder Jane Friedman puts it, "get involved with nonprofits and local events that reflect the values of your company—especially on issues that you care deeply about." By connecting with customers and showing them how important their community is to you, engaging more authentically with them can help foster loyalty and growth for the long-term success of the business.
Sponsorships
Sponsorship can help you introduce your brand to new audiences and foster long-term relationships with potential customers. Sponsorships can come in the form of cash, in-kind services, or free products offered in exchange for advertisement or relationship promotion. When it comes to getting sponsors involved with your business venture, consider reaching out to local businesses, non-profit organizations, or industry contacts that might be interested in partnering with you. Be strategic when you request sponsorship from potential partners and remember how being sponsored conveys your value as an established leader or partner in the business world. With some creativity and effort, sponsoring opportunities for your business is sure to follow!
Organize Giveaways and Contests
There's no better way to get people talking about your business than by organizing giveaways and contests. But before you get started, there are a few things you need to keep in mind. First, make sure your prize is something that will appeal to your target audience. Second, plan and give yourself enough time to promote the giveaway or contest in a way that will reach as many people as possible. And finally, be sure to follow up with the winners and let them know how much you appreciate their support. With a little bit of planning, you can easily turn a simple giveaway or contest into a powerful marketing tool.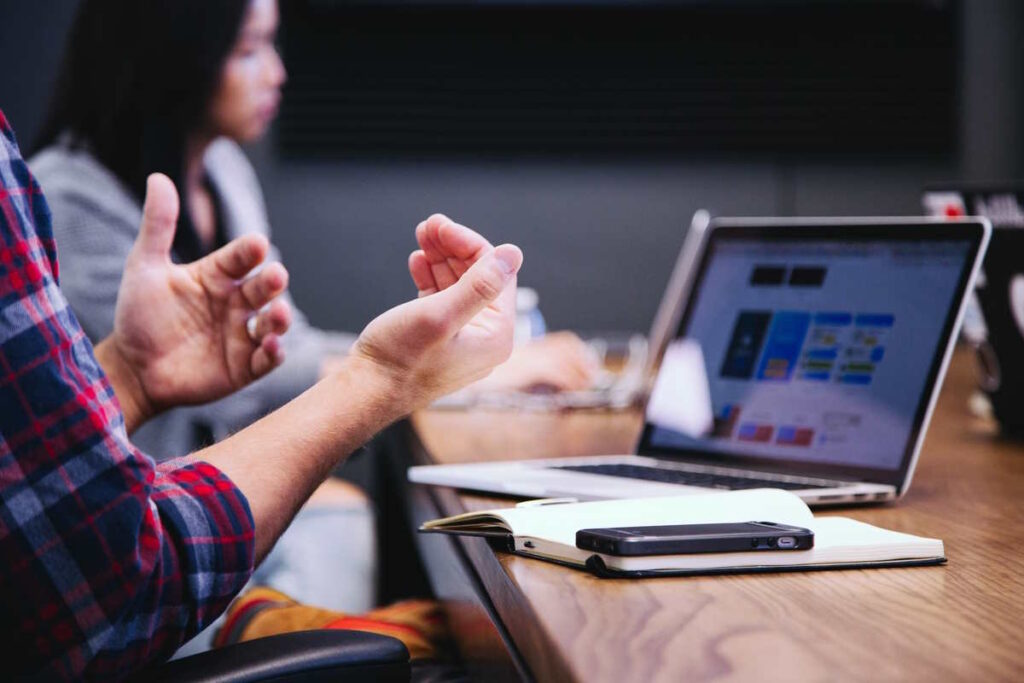 Building relationships with customers and the community is an essential part of any successful business. Whether it's through sponsorships, giveaways, contests, or guerrilla marketing campaigns, always keep your brand values top of mind when promoting your business. With a little bit of creativity and dedication, you can come up with unique ways to connect with potential and existing customers and create a positive brand image in the process.