When you start a business or try to grow one, you will likely find yourself asking questions about how to find more customers. Are you doing everything you should to reach and retain new clients? Do you understand how to build a brand online? Is there anything you don't understand about online marketing?
There are plenty of questions that need answering when it comes to attracting customers to your business online. Plus, you want to make sure you don't waste money on ineffective strategies or campaigns. Let's take a look at some of the best and most cost-effective ways you can grab yourself some new online customs.
The Digital Marketing Era
Digital marketing has rapidly overtaken any other form of marketing. In 2017, it was estimated that around $32bn was spent on digital marketing campaigns worldwide. In 2021, this is expected to have doubled to over $65 billion; a growth of over 100% in just four years! Digital marketing now outweighs TV, radio, and print advertising in terms of overall spend and market growth. So, if you haven't yet started advertising your business online, it's time to.
Knowing Your Customers
One thing you need to be aware of when marketing online is the need to target the right customers. With all the technological advances and software developments in online marketing techniques, it's easier than ever to understand who your target market is, and then only market to the right people. The benefit of this is that you will never waste money sending paid adverts out to people who are far less likely to click on them. A good marketing team or some simple software will help you build a picture of your ideal customer.
Using a Marketing Team
Speaking of marketing teams, it's often best to hire one if you have zero experience in the field. There's a lot to get your head around. As Yaser Ayub explains, "with specialist knowledge, experience, and contacts in a wide number of other industries, the right traditional or digital channels can certainly be found for almost any company, delivering its content to the target consumers and achieving its business goals." These teams are so experienced in the world of digital marketing that they will quickly understand your business and how best to build your strategy.
Should you consult a small business accountant about your budget? No two strategies are the same. There is no "one size fits all" approach to online marketing.
This is why seeking advice from seasoned professionals is a key choice when starting to sell your small business online. 
Building a Strategy
It's time to sit down with your marketing team – in-house or hired – and discuss building your strategy. You should have a clear picture of who your ideal customers are, where they spend most of their time online, and how to place your company in front of them. Each of these following tactics can be applied in a great marketing strategy – some may suit you perfectly while others may not.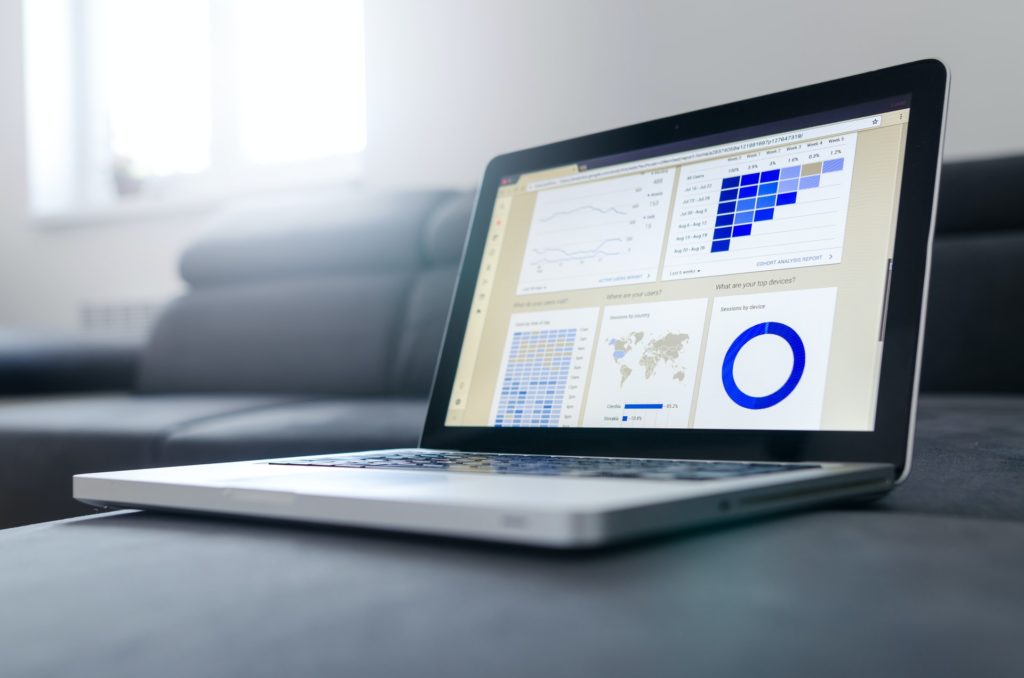 SEO
Search engine optimization (SEO) is the process in which marketing teams help you rank higher on Google – and other search engine's – results pages. The majority of this is done by creating what is known as a backlink profile. Effectively, the more sites that link to your page, the higher up the results pages your site will place. However, these links need to be placed properly on high-quality websites, meaning a marketing team is best placed to do this on your behalf, as they have the connections and know-how to get links placed on the strongest sites.
Email Marketing
Email marketing is often overlooked by small businesses, but it is a more powerful tool than you might think. The best part is, it's probably one of the cheapest ways you can market yourself. All you need to do is place an email signup form on your website or social media channels and wait for the subscribers to come in. Then, start offering great bonuses and deals to your subscribers. As these deals build and you send quality, interesting content to your email groups, you will almost certainly see an increase in customers and sales.
Believe it or not, email marketing is more effective than many other kinds of marketing. You just need to make sure the deals and information you send via email are interesting, relevant, and grab the attention of your followers.
Social Media
Social media is one of the most powerful online tools any business can have. Take Instagram, for example. This platform has over one billion active users – which has to be one of the biggest markets going. Advertising through social media can be done via paid ads or through clever tactics. Paid ads are simple. They use Instagram's powerful algorithms to ensure that your advert lands on the feed of the sorts of people that may be interested in your brand.
If you don't want to pay at all, you can run competitions and use your business page to interact with as many people as possible, both of which will boost your profile. It's really simple and easy to get people to share your page in the name of competition, meaning more people see your page and begin following. Before you know it, your numbers will be up, both on social media and in terms of sales.
You can use creative automation to make personalized ad campaigns for your brands social media accounts. This process will use data driven analytics to create the best ad sets for your specific brand and audience.
Affiliate Marketing
Finally, if you have something to sell online, you should consider affiliate marketing. With affiliate marketing, you will select people to become online brand ambassadors. These people will be given unique codes and links to sell your products through. Each time they make a sale through their link, they take a small percent of the sale fee. This means the affiliates have a vested interest in promoting your product on their social media, blog, or website. The more they sell, the more you both make. Simple, effective, and super cheap!
There are plenty of other great marketing tactics that you can employ alongside these. But, with just these few built into your strategy, you will see results quickly. Seek professional advice on how to get started, then watch as your campaign – and sales – grow rapidly.