The business has moved online and today, the only road to success is a strong web presence. However, with a plethora of websites that offer similar products and services, drawing the attention of potential customers is getting difficult.
More and more businesses are having a hard time attracting visitors to their websites, often going the wrong way and spending too much money on all sorts of paid ads without gaining tangible results. If you fit the description, keep reading to learn some tried and true marketing solutions designed to significantly increase the volume of quality traffic to your site.
Boost Your Social Media Presence
Social media is way past crucial in the whole plot of attracting quality traffic, therefore do not underestimate possibilities brought by Facebook, Twitter, Instagram, and all other popular web-based platforms that boast enormous communities. The truth is, many business owners claim they are too busy to create various posts on a daily basis while their budgets simply cannot afford professional service. Well, the great news is, now everyone can take advantage of the Copy AI that writes top-notch content for different channels and, most importantly, does it at lightning speed. By the way, all marketing agencies use this innovative tool to generate a wide variety of quality and authentic posts, so why not learn from experts?
Just a heads-up, regardless of the industry your company belongs to and the platform you are going to write for, try to create truly engaging and captivating content styled to match the taste and preferences of your target audience. The pure sales pitch should be avoided at any cost, as the vast majority of people find it incredibly annoying and tend to skip such posts. Do a bit of brainstorming to figure out the way to evoke the genuine interest of your would-be clients and make them want to visit your website for more details. Naturally, before taking a plunge into your social media campaign, make sure you've done your homework and defined the profile of your potential customer based on location, demographics, interests, and typical internet behaviors.
Make Sure Your Website Lives Up To Your Ambitions
Bringing your business in front of your desired clientele is only half of it – believe it or not, it's much easier to make people visit your web presentation than to make them stay there for a while. To reach your goals, make sure your website is well put together, easy to navigate, fast to load, and, of course, fully optimized for Android, iOS, and other smartphones and tablets. Given that nowadays, mobile traffic is storming into the lead, it makes perfect sense to think of a site created with a mobile-first approach.
However, a sleek website is not the only condition for attracting customers, the content also matters. Are your products or services introduced in the best light and accompanied by detailed descriptions to help people better understand why they should choose your company? Do you provide expert advice and useful tips on a variety of subjects related to what you offer or your industry? Make sure your keeping up with current trends. For example, Chinese social media is going to require a unique marketing approach than other platforms. An engaging blog is a great idea, however, keep in mind that once you start, you have to add articles regularly, let's say, once a week. Make your texts authentic and really useful for readers, who, in their turn, will be happy to spread the word about the great place filled to the brim with good advice.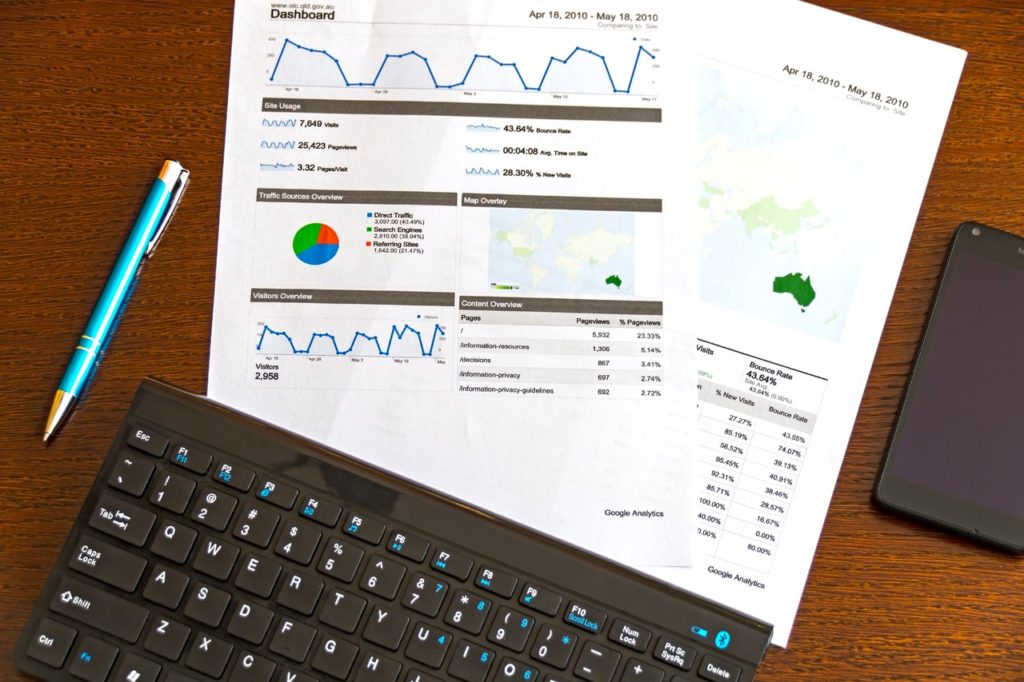 SEO Is Still Important
Even though the world of digital marketing is constantly changing, SEO is still a key element in generating organic traffic. It's of utmost importance to do it right from the very outset, minding all the rules and algorithm adjustments introduced by mighty Google. Search Engine Optimization is not something that can be left to chance, it's a pretty complex matter that should be taken seriously. Naturally, you cannot become well-versed in all the ins and outs of SEO overnight, but your efforts to learn more about how things work will definitely pay off. Luckily, the internet is chock-full of worthy articles on current trends, so you won't have any problem finding the right advice.
Anyway, the strong base of every decent SEO strategy still consists of the same three elements as a couple of years ago: keywords, SEO tag, and meta description. Again, content does matter, what's more, today, it matters much more than ever before. Make sure to create authentic, trustworthy, and of course, educational and engaging articles and blog posts, which are a great read. As for SEO tags, keep them short but as informative as possible while the best meta descriptions are those between 150 and 160 characters that highlight the benefits of your products or services – if they are real, of course.
Take Backlinking Seriously
We bet you've heard a lot of backlinking, which is another major factor in boosting traffic on your site. Quite simply, a backlink is a link to your website from another site, but there is more to it than just linking back to the places you like or consider awesome. In reality, many good-looking sites with a wealth of useful info would be the wrong choice because their domain authority is too low. Be careful when selecting a website for backlinking and always make sure your article or post looks natural on that site, and just in the eyes of Google, but for real readers too. Also, choose websites that are focused on your targeted audience, or you risk wasting time on writing articles without receiving any tangible results.
Although it is hard to come up with a kind of one-size-fits-all recipe for attracting more traffic, certain marketing solutions work for the vast majority of websites. The initial step towards the enhanced performances is to properly assess your current promotional campaign with all its strong and weak points. It is important to figure out which particular segment doesn't deliver the desired results and look deeply into the matter. Whether it's about weak social media presence, SEO mistakes, or something else, now you know how to fix it and attract more quality traffic to your site.